Medical Coverage Options When You're on Your Own - ACA, Short-Term Medical and COBRA 101
Image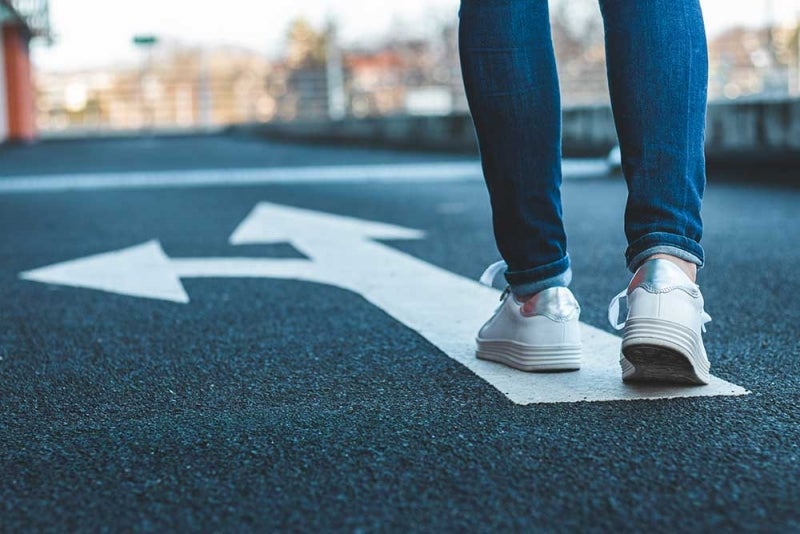 Even when you have an employer providing you with plans, selecting medical coverage is often overwhelming. That process gets even heavier when you are doing it all on your own. We want to help simplify it for you – here are a few things to know and consider as you find the perfect plan for you, your family and your unique needs.  
There are three main kinds of medical plans that you will hear, see and read a lot about as you begin researching your coverage options. We will go into each deeper but here they are:  
COBRA – Typically post employment, and it's what your employer offered.   
ACA – That's short and sweet for the Affordable Care Act introduced in 2010 
Short-term medical – Pretty much all in the name 
COBRA 
Since its creation in 1985, COBRA has served as the 'continuing coverage insurance' option for terminated employees. While COBRA serves as a pertinent choice for individuals with chronic conditions, undergoing medical treatments and concerned about keeping their existing medical provider network in place, many Americans are unaware of other, often more affordable, options available to them when facing the loss of employment.  
(Note other options may have different coverage levels and you should closely compare not just the price, but the coverage available under any plan, and if you have questions, consult with a professional.)
Good choice for: chronic conditions, undergoing medical treatments and concerned about keeping their existing medical provider network in place 
Cost: 100% of premium costs return to the individual plus a 2% administration fee. For example: If, while employed, an individual has a monthly plan that costs $1000 and was paying 20% of their premium, their monthly expenses are $200 (their employer cover the other 80%). Once terminated, 100% of those expenses plus a 2% administrative fee are the individuals' responsibility - at a really difficult time when income has been significantly reduced.  
Important to remember: separated employees have 60 days post termination to enroll in COBRA and plans last for up to 18 months following enrollment (36 months in some other limited circumstances, and may vary by state).   
In addition to COBRA, people experiencing a loss of employment may also qualify for new short-term medical and ACA plans. These plans can be much more affordable and may come with additional benefits as a result of recent pandemic legislation.  
Affordable Care Act (ACA) 
The comprehensive health care reform law enacted in March 2010 (sometimes known as ACA, PPACA, or "Obamacare"). 
The law has 3 primary goals: 
Make affordable health insurance available to more people. The law provides consumers with subsidies ("premium tax credits") that lower costs for households with incomes between 100% and 400% of the federal poverty level. 
Expand the Medicaid program to cover all adults with income below 138% of the federal poverty level.  
Support innovative medical care delivery methods designed to lower the costs of health care generally. 
ACA is accessed through state supported exchanges or HealthCare.org and is available for enrollment during periods of Open Enrollment or following a Qualified Life Event (such as termination) and are not individually underwritten, which means no pre-existing condition concerns. Through ACA, individuals and their families are eligible for a health cost subsidy depending on their income level and the number of people in their home.  
Good choice for: everyone looking to obtain coverage which includes ACA minimum essential coverages such as the lack of a pre-existing.  
Cost: varies, based on income 
Short-Term Medical Plans (STM) 
Short-term medical plans are known for being affordable and a go-to option for individuals seeking to cover unexpected medical costs while unemployed. These plans, depending on location, can span a week or three years in duration. Short-term plans are individually underwritten and are not subject to ACA requirements, which means individuals can be denied based on preexisting conditions.  
Availability: Only offered in 30 states  
Good choice for: Healthy families, people needing temporary "short term" coverage for reduced periods of time while they are between jobs, no concern about a pre-existing condition, families without chronic conditions and/or the bottom line (price) is the primary factor in their buying decision.   
Cost:  each state offers different short-term medical plan designs, different durations, etc. A good "rule of thumb" is that STM plans are 70% less than ACA which is because these products are individually underwritten, have a pre-existing clause and non-ACA compliant - hence the cheaper cost. 
Quick Review:  
What is important to consider when choosing between ACA and Short-Term Medical?  
Price – How much can you afford? And what are the subsidies available through ACA?  
Health (e.g. pre-existing or no pre-existing) 
Network of physicians  
Learn more about what options are accessible to you through Benefitplace.com
Certain products available on the BENEFITFOCUS BENEFITPLACE™ platform may be regulated through various state agencies as insurance products. Regulated insurance products are offered through brokers affiliated with BenefitStore, Inc. (doing business as 627 Benefits Insurance Agency in California and 627 Insurance Broker Agency in New York), a licensed insurance agency and wholly owned subsidiary of Benefitfocus, or through your, your association's, or your employer's appointed broker as applicable.
---