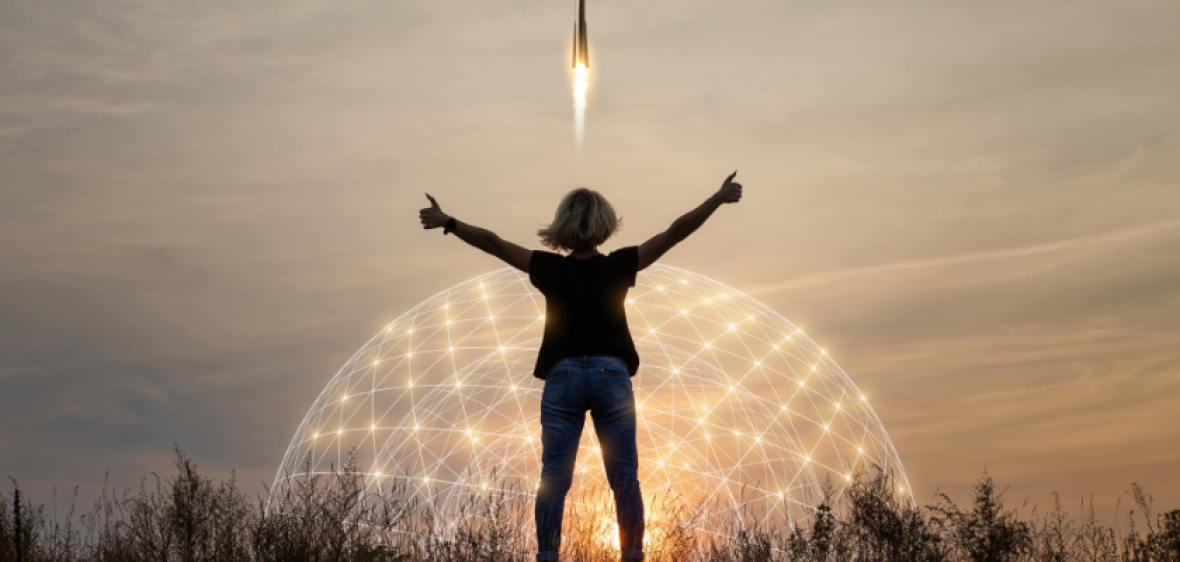 Have you ever had that nagging feeling you're missing something? You can't quite put your finger on it. Then, an hour into your trip when it's too late to turn around, it hits you. You accidentally forgot to pack a key item – passport, hiking boots, contact lenses, or some other essential item.
If you're an HR and benefits leader, you may have this as a constant feeling in the month, weeks or days leading up to open enrollment as well as during or even after. And it makes sense. There's a significant amount of time spent planning, communicating, delivering and unpacking open enrollment. Not only that, but there are also an infinite number of considerations and things to juggle.
What's more, there's even greater pressure this year as the pandemic has led employees to consider greener employment pastures. In fact, one recently released survey showed the 1 in 4 workers were preparing to look for opportunities with a new employer post-COVID.1
The pandemic certainly put pressure on American workers wallets with new or worsening financial stress as well as strain on other aspects of wellbeing like mental and physical health. Employees are looking for solutions whether that's from a current or prospective employer. According to that same survey, 40 percent of workers said they were more likely now than they were a year ago to consider accepting a job with a new company that offered better benefits. But as we know all too well, employees often don't realize the full scope of benefits they already have in front of them.
With retention top of mind and open enrollment approaching, what can benefits teams do? It's all about making sure it goes off without a hitch (for your employees and yourself) as well as engaging employees every step of the way. Here are three key considerations when it comes to conquering open enrollment.
1. Pre-Open Enrollment Planning: Give employees a voice to gain alignment.
Everyone wants to feel like their voice is heard, especially when it comes to the areas that directly impact them. So, when it comes to preparing for open enrollment, it's important to take an assessment and gain alignment.
That can take different shapes depending on your company, but here are a few ideas:
Get employee feedback. Keep a pulse on what employees' value by launching a total wellbeing survey that asks them to rate their current benefits, share their wellbeing goals, relay their preferred communication methods, and provide recommendations on future offerings.
Conduct a full gap analysis. Complete a gap analysis using your employee survey data and industry benchmarking reports to identify areas where you may be missing important opportunities in your benefits offering and/or how you can improve communications around benefits already available.
Collect key stakeholder objectives. Share your assessments and gap analysis with your executive team, gather their overall objectives for the company's benefits program and determine financial goals for health care spend.
2. Open Enrollment Communications: Match the right message to the right moment.
Though it's called employee benefits, it's incredibly difficult for employees to actually understand the benefits they have available to them, much less the combination that's right for them. Communication is the key to unraveling that complexity for employees. The problem is that we often think of communication tactically. But it's not enough to send a message announcing new benefits and expect employees to digest and understand that information. We must be more strategic.
One way to do that is by using the five key components of communication (also known as the 5M Framework): message, market, media, moment and measure.
Step 1: Determine your message. What do you want to communicate? This could be anything from a save the date for open enrollment to announcing new benefits or encouraging employees to use your mobile app.
Step 2: Consider your market. Who do you want to communicate to? Your workforce is likely made up of a wide range of employees of varying age levels, needs and more. It's important to consider which messages are right for which employee groups.
Step 3: Choose your media. How will you communicate? You have many options when it comes to how you'll deliver your message, whether that's email, text messages, mailers or internal social media. Different channels will resonate with different audiences so choose what makes sense. Even better, use multiple channels for the same message to make sure it's heard.
Step 4: Time your moment. When will you communicate? Sometimes a certain topic is top of mind, so we write an email and hit send. Task complete! But not so fast. We haven't considered how that will land with the audience receiving it. Timing is just as important as the first three steps, so consider the time of send that will drive the most impact (and the times to avoid).
Step 5: Measure, measure, measure. How will you know if it's a success? Don't stop once you've sent the message. Take time to measure how successful you were in engaging employees leading up to and during open enrollment. 
3. Post-Open Enrollment: Analyze the results.
You've made it through open enrollment. All your hard work was realized over a two-week period. Now, you've moved on to making sure files are correctly sent to carriers and benefit suppliers. But wait, before you shift focus completely, it's imperative to look back at what you've accomplished, quantify your initiatives and track progress towards your objectives. That way, you have all the data you need to drive informed decision making for the year ahead. Plus, you can celebrate the wins! Here are two ways to get deeper insights.
Review open enrollment survey results. If you don't send a post-open enrollment survey, consider doing so in the future. It could be as simple as asking employees to rate their open enrollment experience on a scale of 1-10 with a box for open-ended comments. Those results can give you a lot of insight into how smooth it went, how engaged employees were and more. Even more, you can cut the data by department or other cross sections to see how different groups of people are responding and take note of any trends.
Visualize your data. This is a great way to showcase your open enrollment results, whether you are sharing it with your team or with leadership as well. You can contextualize your data by comparing year-over-year results to see where you made the most impact.
Want a complete guide to open enrollment? From checklists to best practices around timelines, communication plans, and more, you'll find everything you need to effectively plan, communicate, deliver and unpack open enrollment in our T-Minus Schedule for Open Enrollment.
Source: 1 Forbes, May 2021
Related Items