Benefits on the go
We can manage almost anything through our mobile devices these days. Benefits should be no exception. With the Benefitfocus mobile app, your employees can easily access and manage their benefits anytime, anywhere.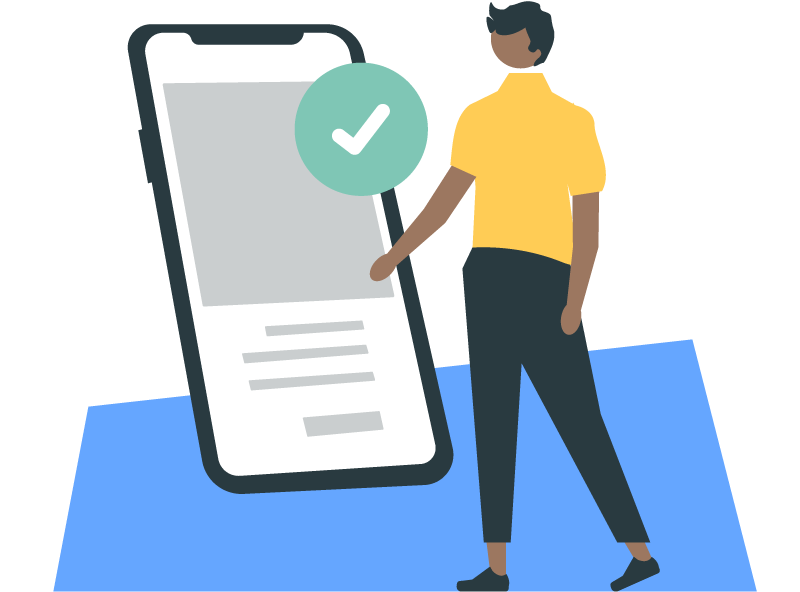 Our world is increasingly mobile. Benefits should be too. Today's employees expect to be able to manage what matters, when it matters, wherever they are.  
91%
Of Americans own a smartphone1.
3:15
The average person spends 3 hours and 15 minutes on their phone each day2.
58x
On average, people check their phone 58 times each day, and almost 52% of those occur during work hours2.
How Our Solution Is Different
Our highly-rated benefits mobile app helps you connect employees with the information and tools they need to get the most from their benefits – all in the palm of their hand. 
Provide on-demand, on-the-go access to benefits, coverage details, plan documents, ID cards, account balances, claims and more.
Drive awareness and action with personalized push notifications, reminders, tips and other helpful resources.
Enable employees to complete initial and annual enrollment, make life event changes, submit required documentation and shop for benefits available year-round.
Meet employees where they are with an intuitive mobile experience designed to remove barriers to benefit engagement.
4.6/5 stars

Overall rating from over 19,000 user ratings3

Thanks to Benefitfocus, we truly are a mobile company.

Benefits Manager, Large National Clothing Retailer
How It Works
With our benefits  mobile app, your employees can easily access and manage their benefits anytime, anywhere. 
Benefits details Employees can conveniently review their current benefits, including coverage amounts, paycheck deductions and plan documents.

Account activity Employees can view transactions, contributions and balances for their benefits-related financial accounts.

Insurance cards and document management By simply snapping a photo with their mobile device, employees can store benefit ID cards and submit documents for a life event change or dependent verification.
Anytime shopping In addition to selecting and updating benefits during official enrollment windows, employees can also use the app to shop for any benefits that are available year-round.
Health care claims For customers with Health Insights, employees can access their previous 12 months of health care claims to help them better understand their usage and coverage needs.
Secure messaging Employees can send/receive sensitive personal information to/from your benefits team through secure messaging within the app.
Take a test drive
Schedule a consultation with a member of our team and see our benefits  mobile app in action!
1Edison Research: "Percentage of Americans with Smartphones," 2013-2023,  2Exploding Topics: "Time Spent Using Smartphones," 2023 Statistics, 3Apple App store, July 2023.