Benefit Catalog
Enhance your benefits offering with a catalog of industry-leading health, wealth, property and lifestyle products.
A robust portfolio of fully vetted health, wealth, property and lifestyle benefits integrated into our consumer enrollment experience.
Browse the Catalog
Find the Perfect Mix
From critical illness coverage to student loan support, or even auto insurance, our team of Benefit Advisors works with employers to optimize their benefits strategy with the perfect mix of products.
Drive Higher Engagement
Through AI-powered communication, employees receive personalized product recommendations and tips, so they can get the most out of their benefits all year long.
Offer Payment Options
With SelfPay, employees can pay for eligible products with any major credit or debit card without any required changes to payroll.
Make Changes at Any Time
Quickly launch new products at any time of the year, without additional implementation time or cost.
Access Additional Support
Get hands-on support from our Open Enrollment Concierge during your busiest time of year and take advantage of onsite support and tools to drive employee engagement.
Get Actionable Insights
Track program impact and understand what benefits are working, what's not, and what to do about it with Benefitplace Insights
Our Benefit Catalog
Image

Aetna is one of the nation's leading diversified health care benefits companies. Aetna serves an estimated 38.8 million people, providing them with the support and resources they need to achieve their health ambitions. By aligning your health care investments with our ability to improve outcomes and the member experience, we can make the most of your greatest asset: your people.
Image

Aflac offers voluntary benefits that help employers protect their employees — and their bottom line — from the rising costs of health care. Aflac's competitive voluntary insurance products can help employers control costs, and recruit and retain top talent. Outside of its comprehensive voluntary plans, Aflac also offers value-added services that provide day-one value, helping you achieve business goals as well as solve more of your employees' everyday challenges.
Image

For more than half a century, Allstate Benefits has been committed to providing superior products and services using state-of-the art technology, exceptional customer service and passionate claims administration. Allstate offers competitively-priced products that are affordable to employees, with no financial impact to the employer's bottom line. Enjoy peace of mind, knowing that you're offering your employees valuable protection from the brand they know and trust.
Image

Beam is a smarter dental benefits company that offers a fundamentally unique approach to dental coverage by incorporating dental hygiene behavior into policy pricing. All of Beam Dental's plans also include a unique member benefit of a connected, electric toothbrush, alongside automatic shipments of replacement heads, toothpaste and floss. Because Beam handles it all, there's no administrative burden for the employer. Beam's accompanying app makes it easy to find and access dental services with the tap of a finger from a broad, nationwide network of dentists.
Image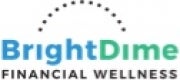 BrightDime is a comprehensive financial wellness solution, combining innovative technology, personalized coaching, active reinforcement of company benefits offerings and tailored education. BrightDime creates an interactive, holistic view of a users' financial picture. All financial information is securely aggregated, and employees have a simplified way to create budgets, set and track financial goals, monitor net worth, assess debt levels, track investments vs. benchmarks, and much more.
Image

Bristol West is a member of the Farmers Insurance Group of Companies, one of the largest property and casualty insurer groups in the United States. Bristol West offers a range of automobile insurance coverages at competitive prices with responsive customer service and, should the need arise, claims professionals. Bristol West focuses on delivering high-quality and responsive service to customers through product innovation and a broad array of systems to support customers, agents and brokers.
Image

Cariloop is a cloud-based caregiver support platform that helps families securely communicate across all their devices, store important health, financial and legal documents, and access a dedicated, licensed/certified health care professional who guides a family through the many decisions they make over the length of their caregiving journey.
Image

As a health services company, Cigna has the capabilities and insights to deliver a more connected approach to your overall benefits strategy. Cigna has a holistic view of health that allows us to deliver personalized, proactive support to help you and your employees be healthy, productive and more financially protected. Our customer-centered approach is designed to provide a better client and customer experience.
Image

CommonBond is a comprehensive suite of student loan benefits that helps companies support every single member of their workforce with student debt. Commonbond's platform offers a student loan evaluation tool, student loan refinancing, loans for current students and employer contribution. Commonbond makes it easy for you to provide forward-thinking student loan benefits that transform your team's financial wellness and set your company apart in the hiring pool.
Image

As a consumer-directed health care pioneer and nationally-recognized industry leader, ConnectYourCare delivers a comprehensive solution supporting health care savings accounts and expanded tax-advantaged offerings. ConnectYourCare's continuous evolution, highly-rated service and domain expertise across the benefits, banking and payments spectrum, is revolutionizing the connection between health and wealth.
Image
Financial wellness starts with college. Edmit helps families make smart financial decisions about college, using the best data and personalized advising to guide high school students and parents through the entire college process with more aid and less debt. Now you can help your employees discover, compare and plan for their education dreams with financial planning and borrower education through Edmit. Our SXSW award-winning software, best-selling content and expert advice will make you a leader in promoting college access and affordability.
Image

FutureFuel.io exists to crush student debt for America's 45M borrowers, as a workplace benefit. FutureFuel.io's holistic Student Debt FinHealth platform empowers employees to take small actions that make a BIG impact, such as optimizing federal repayment plans for significant savings, facilitation of corporate contributions like repayment and/or in connection with retirement savings, automating the management of unruly student loans, and gamifying spare change and cashback from everyday purchases.
Image

Genworth Life, one of the largest long term care insurance providers in the United States, designs and offers group long term care insurance programs that provide coverage other benefits cannot. Long term care insurance is an important piece of an employee's overall financial plan and is different from other benefits, such as health and disability insurance. Coverage helps fund not just in-home care but can also be used to fund home modifications such as wheelchair ramps or adjustments needed to make a bathroom accessible.
Image

GoodRx Gold is a subscription-based pharmacy discount program that saves members up to 90 percent on prescription medications. GoodRx Gold memberships are provided to Benefit Catalog members at a discounted rate for individual or family membership. Family memberships cover up to six family members, including pets! Members are given access to a mobile app and online portal that can help them track their savings and find a participating pharmacy. Additional benefits such as discounted online doctor visits are also provided.
Image

GradiFi, an innovator in financial wellness solutions for employees, is the premier single-platform solution for student loan and college savings benefits. It enables employers to help employees with student loan refinancing, repayment and saving for college, while also providing education and counseling to put employees on a path to a brighter financial future. Employers have a unique opportunity to impact the workforce today, and we know that starts with providing greater financial wellness.
Image

Gradvisor is a digital investment platform that makes it easy for employers to offer tax-advantaged 529 college savings plans as part of their employee benefit package, helping solve this huge parental concern. By offering plans from every state, Gradvisor can ensure that each employee receives the best advice. Not only is it designed to educate families on their options, but it helps them take action and actually get on the path to saving for college.
Image

Happify Health is a leader in mental health and wellness technology with solutions to support consumers, employers and health plans. Happify Health provides a single, digital platform that screens and supports emotional health needs, from well-being and prevention to diagnosable mental health conditions. By applying a consumer-centric design, behavioral science and gaming, Happify Health delivers an experience that is highly engaging and personalized to easily fit into users' busy lives with 24/7 availability on any device.
Image

Salary Protection is an innovative term-life insurance product (issued by C.M. Life Insurance Company, a MassMutual subsidiary) that takes the confusion out of calculating your coverage needs. If the unexpected happened and an employee with this coverage were to pass away, Salary Protection would provide their family with an amount equal to the employee's paycheck every month for up to 15 years after the date of purchase (five-year minimum payout period).
Image

When employees are confused about their health benefits, it can be frustrating to them and costly for the employer. Health Advocate provides personalized, dedicated support for each employee and their family to simplify the experience. From care coordination and finding the right doctors to understanding their health care bills and wellness coaching, Health Advocate leverages a combination of hands-on help and a data-driven technology platform to help people get the care they need, when they need it.
Image

HealthSherpa connects non benefit-eligible employees to the best individual health insurance (Marketplace, Medicaid or Medicare) to meet their budget and health needs. Half of all enrollees pay less than $50 per month for complete coverage for medically necessary services with no pre-existing condition restrictions and no lifetime limits.
Image

ID Watchdog provides consumers credit monitoring to help them better protect their identity. ID Watchdog monitors for signs of fraud across credit cards, bank accounts, loans and more than 25 categories of personal information. If an employee does become a victim of identity theft, ID Watchdog will fully manage the case until it is resolved, including even pre-existing conditions. As employees are becoming more digitally dependent, identity theft protection is becoming increasingly important.
Image

InfoArmor leads the identity protection industry with PrivacyArmor®, a proactive monitoring service that alerts users at the first sign of fraud. Employees will get alerts for credit score changes, unauthorized account openings, unsavory content posted to social media accounts, compromised credentials and financial transactions. In the event of fraud, InfoArmor's Privacy Advocates® provide fully-managed restoration and a $1 million identity theft insurance policy to cover fees for identity restoration.
Image

Kashable offers socially-responsible financing to employees as an employer-sponsored voluntary benefit. Kashable provides a low-cost financial benefit with immediate, measurable impact that helps attract and retain employees. Kashable is a lending option for employees so that they don't have to borrow from retirement and in turn protects employees' future and reduces administrative strain.
Image

LegalEASE offers LegalGUARD, a legal insurance plan that provides employees support and protection from legal issues during unexpected life events. By offering LegalGUARD, employers can reduce the time an employee is off work due to a legal matter. With a LegalGUARD Plan, employees gain access to concierge help navigating common individual or family legal issues, access to a national network of attorneys with exceptional experience that are matched to meet their needs, and in and out-of-network coverage.
Image

Since 1912, Liberty Mutual has been committed to providing broad, useful and competitively-priced insurance products and services to meet customers' ever-changing needs. Liberty Mutual offers a wide range of insurance products and services, including personal auto, critical illness, accident, hospital indemnity and more. Liberty Mutual is a trusted brand with customizable coverage and their organization has grown into the third largest property and casualty insurer in the United States.
Image

LifeLock, a leader in identity theft protection, offers employees exclusive members-only protection services including proprietary identity monitoring with technology that scans a trillion data points a day looking for many kinds of threats that can be part of identity theft. LifeLock alerts members to identity threats, and if there's a problem, a dedicated Identity Restoration Specialist will immediately get on the case and work with them to help fix it. If needed, LifeLock will even spend up to $1 million on lawyers and experts to help restore the identity, guaranteed.
Image

Backed by a long history of financial strength and stability, Lincoln Financial is a leader in the group insurance industry. We deliver a wide portfolio of financial protection solutions, including term life, disability, dental, accident, critical illness and vision insurance, with easy administration for our employer groups. By providing comprehensive benefit choices, along with education and tools, Lincoln Financial helps employees feel confident when selecting and using their benefits.
Image

MassMutual provides financial wellness for employees by delivering market-leading solutions in the workplace. A life insurance policy from MassMutual can help employee's loved ones pay college tuition, mortgage payments and even help cover retirement income gaps in the event of the employee passing.
Image

MetLife serves more than 100 million people and provides benefits and retirement solutions to more than 90 Fortune 100 companies. MetLife's customer-focused solutions, exceptional service and proven expertise — combined with state-of-the-art capabilities of strategic third-parties — provides expert guidance that employers can be confident in.
Image

mymedicalimages.com is a medical image-sharing platform for patients and doctors. Imagine having immediate access to your entire family's medical imaging history. Founded on the idea that people should be able to securely view, share and manage a lifetime of medical images with the simplicity of personal photos, mymedicalimages is secure and HIPAA-compliant for telemedicine, second opinions and transfers to electronic medical records. Members receive a FREE first year subscription.
Image

Natalist is a woman-led company providing doctor-curated, beautiful, easy-to-use products and education to families who are trying to conceive, as well as families who are pregnant or parenting.  
Image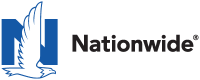 Nationwide is one of the nation's leading insurance companies and America's No. 1 pet insurance provider. Nationwide pet insurance offers My Pet Protection plans with 50, 70, or 90 percent reimbursement on veterinarian bills. It is medical coverage for problems and conditions related to accidental injuries, emergencies, poisonings and illnesses, including cancer, diabetes, ear infections, broken bones and much more. My Pet Protection with Wellness is also available which includes wellness exams, shots and more.
Image

OppLoans is one of the highest-rated online finance platforms and service providers in the financial services industry, and they do not require payroll integration. With fast funding, total transparency and unmatched customer service, OppLoans can help employees solve their short-term financial problems. OppLoans' interest rates are significantly lower than other personal lenders, and employees can pay back their loan in regular and affordable installments.
Image

PayFlex offers employers the convenience of having their financial care account needs administered from one streamlined platform for their health savings accounts, flexible spending accounts (health care and dependent care), health reimbursement arrangements, COBRA and direct billing, and commuter benefits. PayFlex brings more than 30 years of dedicated expertise and a full administrative solution that grows with clients to support their unique strategies.
Image

With Pet Benefit Solutions, employees will save on all their pet's medical and wellness needs. Employers can meet employees' needs with Pet Benefit Solutions, the only company that offers pet savings plans that complement or replace pet insurance. Pet Assure and PetPlus allow employees to save on almost all their pet's care, including vet visits, prescriptions, preventatives and more.
Image

Pets Best gives employees peace of mind knowing their dogs and cats can get the care they need with pet insurance covering up to 90 percent of unexpected veterinary costs. With any pet insurance policy from Pets Best, employees will receive exceptional coverage, personal customer service, and fast and accurate claim processing. Pets Best makes it easy to protect four-legged family members from unexpected veterinary expenses with comprehensive pet insurance plans for dogs and cats.
Image

SAVVI offers holistic and individualized financial planning that empowers employees to achieve their goals. SAVVI delivers an actionable plan that gives employees confidence in their financial future, creating more engaged and productive workers. SAVVI provides sound financial advice in an actionable form, suggesting not only what the user should do, but how. It's personalized, not only to your employees, but to their circumstances. SAVVI encourages employees to establish long-term goals and helps keep them on track.
Image

Get instant savings on brand name and generic prescription medications. No enrollment fee and no limits on usage. Save on prescriptions for everyone in your household - even pets!
Image

Securian's unique brand of service has established them as a valued provider of group insurance benefits. Securian is known for their responsiveness, flexibility, personal touch and service excellence. Combining their deep knowledge of their clients' demographics along with data analytics ensures employees have the insurance protection and financial wellness solutions that fit their needs.
Image

Self Lender's mission is to provide an affordable and safe solution for millions of people to build credit and save money. Self Lender's directly-deposited savings account provides consumers with a responsible way to build credit while saving money each month. Unlike a secured credit card, Self Lender doesn't require an upfront deposit and consumers can choose their own payment plan. Thirty-five percent of credit score is based on payment history and Self Lender helps consumers build it!
Image

Shipt is a membership-based online marketplace, enabling same-day delivery of grocery and household essentials. Perfect for busy individuals or families who want the convenience of groceries delivered in as little as one hour from the stores they love, including Target, and offers free delivery for all orders totaling more than $35. Shipt is available in more than 220 cities across the United States. Special offer: Employees who sign up through the Benefit Catalog can get a Shipt membership for only $49!
Image

For more than a century, Texas Life Insurance Company has been providing its clients with peace of mind that comes with owning life insurance. Today, they are singularly committed to providing voluntary permanent life insurance at the workplace. Texas Life strives to provide coverage that is readily available, convenient and affordable for employees, nationwide. VERSA-TL™  is designed to allow you to keep your valuable life insurance protection when you retire or change jobs. Your death benefit will last for as long as you live, or until age 121 if you're still living.
Image

The Hartford provides life, disability, critical illness, accident and hospital indemnity benefits. They help deliver consumer-centric experiences, reduced implementation times and higher employee engagement.
Image

Backed by Farmers Insurance, Toggle provides a modern, digital, fully-customizable renters insurance subscription designed to meet the unique needs and budget of today's renter.
Image

As a recognized leader in both the retirement and voluntary benefits industry, Transamerica's comprehensive portfolio provides access to exceptional benefits for employers, employees and their families. With their significant investments in technology and administrative support, employers are discovering their product design flexibility, self-administration offerings and superior implementation experience — all with a real commitment to personal attention.
Image

TurboTax, the #1 best-selling tax prep software on the market, offers employees 100% accurate calculations, and maximum tax refund guarantee, giving employees the confidence that their taxes are done right. Turbotax's software is always up-to-date with the latest tax laws and the most innovative technology, helping taxpayers keep more of their hard-earned money with the biggest refund possible.
Image

High-quality plans give employees the power to manage legal matters simply and effectively. Members will have easy access to the services of qualified attorneys, backed by the best customer service and support in the legal insurance industry. U.S. Legal Services pays 100 percent of the attorney's fees for all covered services. There are no hidden costs and no copays. Our plans cover the most commonly used legal matters – including but not limited to family law, civil law for both plaintiff and defendant through trial, bankruptcy, estate planning and immigration. U.S.
Image

United Healthcare specialty plans offer an easy, economical way to enhance your benefits package and help employees live healthier lives. Employees have access to quality care, a broad network and flexible benefit options at lower costs. When United Healthcare's medical and specialty plans are purchased together, employers can receive bundled savings, which helps lower health plan costs. The more plans you bundle, the more you can save.
Image

WageWorks is a leading on-demand provider of consumer-directed benefits in the United States. WageWorks' programs enable employees and their families to save money by using pre-tax dollars to pay for their health care and commuter expenses. Employers also financially benefit from the programs through reduced payroll taxes, even after factoring in their fees. From providing educational tools and resources to day-to-day benefit and enrollment support, WageWorks simplifies the complex world of consumer-directed benefits.
Image

Wellbeats is an on-demand fitness program that lets your employees work out however, whenever and wherever they like. Wellbeats provides goal-based workout plans, fitness assessments and 400-plus classes that are led by highly-certified, relatable instructors. Wellbeats' comprehensive app technology delivers a personalized fitness experience based on users' interests and behaviors, helping ensure long-term, measurable engagement. Wellbeats also has automated in-app messages and turnkey marketing communications to drive sustained employee engagement.
Image

Wellfleet Workplace — a division of Wellfleet, a Berkshire Hathaway company —makes it easier for you to attract and retain the best employees. With our simple-yet-flexible plan designs, portability options and best-in-class service, you'll empower your employees to protect their financial future, helping them achieve peace of mind and improved focus at work. While your employees can't know what life will throw at them, they can be prepared with flexible benefits designed to move with them, suit their budget and provide peace of mind.
Better Together
When companies work together to provide and extend the value of the benefits ecosystem everyone wins.