Guide employees to high-quality care to help achieve better outcomes and lower costs. 
Benefitfocus offers built-in care navigation to help drive your employees to the top-performing doctors in their plan's network.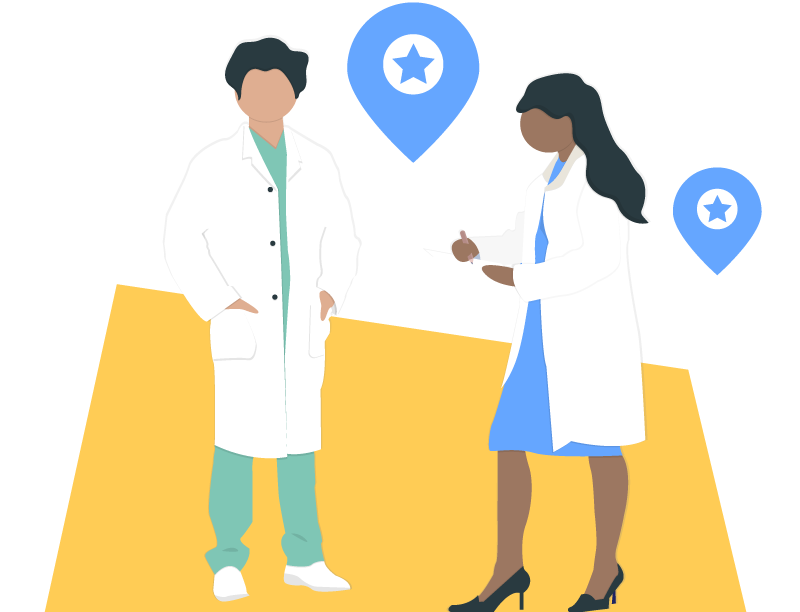 Low-quality, wasteful care can be a massive drain on your health plan budget, and it mostly stems from individual physician behavior. 
$3,000
Added to annual per-employee benefit costs each year due to low-quality care.1
32%
Of employees receive an unnecessary procedure each time they seek care.1
70%
Of low quality and wasteful care eliminated by top-performing doctors1.
How Our Solution Is Different
Integrated into our BenefitplaceTM enrollment platform, our simple quality care navigation search tool uses leading data science to guide employees to doctors that are more likely to produce improved health outcomes and, in turn, lower total claim costs. 
Simple employee experience Employees access care navigation directly from their Benefitplace homepage. They simply indicate what type of care they're looking for and receive a list of top-performing, in-network doctors with upcoming availability.

More accurate doctor ratings Our built-in care navigation experience is powered by Garner DataPro, which analyzes more than 300 million patient records and uses over 500 clinically validated metrics—one of the largest, most accurate dataset on doctor performance available.2

Powerful results When employees use this care navigation tool to see a top ranked doctor, there is an opportunity to reduce overall plan costs.
Our care navigation solution helps walk employees through the process to select care.
Accessing the search tool directly from the Benefitplace homepage, employees simply indicate what type of care they're looking for (e.g., back pain) and where.
Using one of the nation's largest claims database and over 500 cost and quality metrics, Garner DataProTM identifies top-performing, in-network doctors for the type of care being sought.
Employees get a personalized list of top-performing, in-network doctors with upcoming availability, plus access to quality score details and patient reviews.
Search results can also integrate and highlight any relevant digital health care point solutions you have in place, helping to drive engagement in those programs.
Take a test drive
Schedule a consultation with our team and see care navigation in action!
1 Statistics come from a combination of data from the Kaiser Family Foundation, CMS and Garner Health analysis of medical claims nationally during 2015-2021 plan years., 2 Garner DataProTM is a provider search tool that serves referrals based on highly detailed and accurate provider performance and directory data (when compared to traditional doctor ratings centered around episode-grouper analysis) 
The care navigation solution and list of top-performing doctors do not replace a plan's provider search tool and do not supersede applicable plan terms. The solution is not intended or implied to be a substitute for professional medical diagnosis or treatment.