Reduce billing costs and get paid faster
Automate invoicing with an online integrated billing and payment system designed to reduce the costs and time lag associated with manual processes.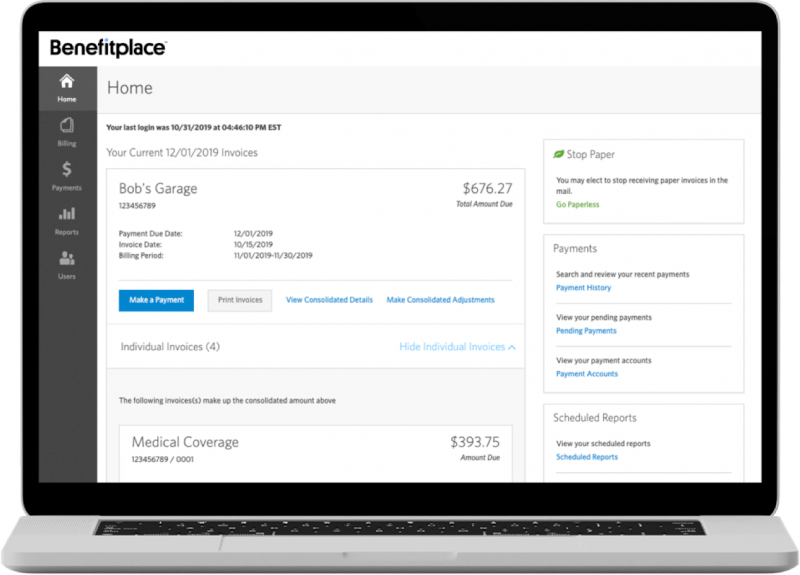 Billing & Payments
The advantage of efficiency
BenefitplaceTM synchronizes billing with your membership system to automate invoicing, payment collection and billing adjustments, while giving customers a convenient way to pay their bills.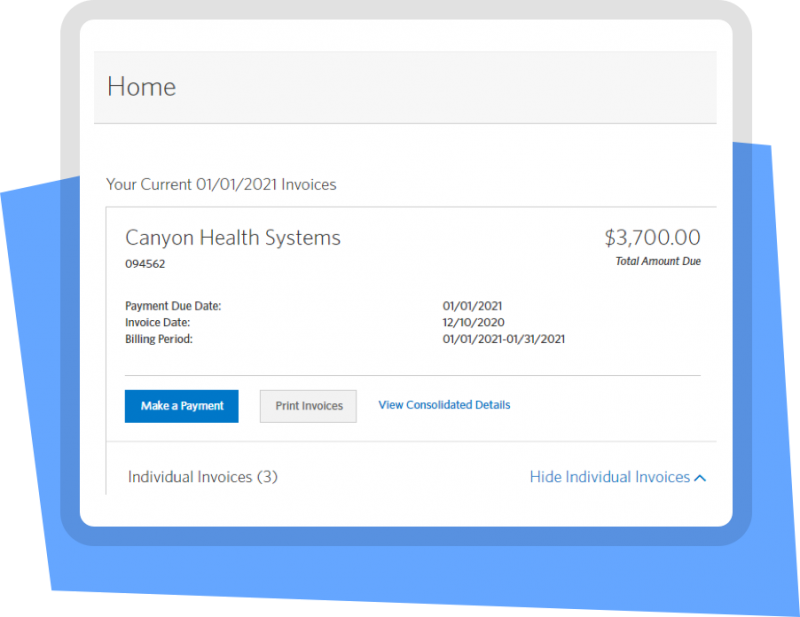 Receive payments in minutes – not days
Shorten your collection times with a consolidated invoice for multiple products and flexible, online payment options.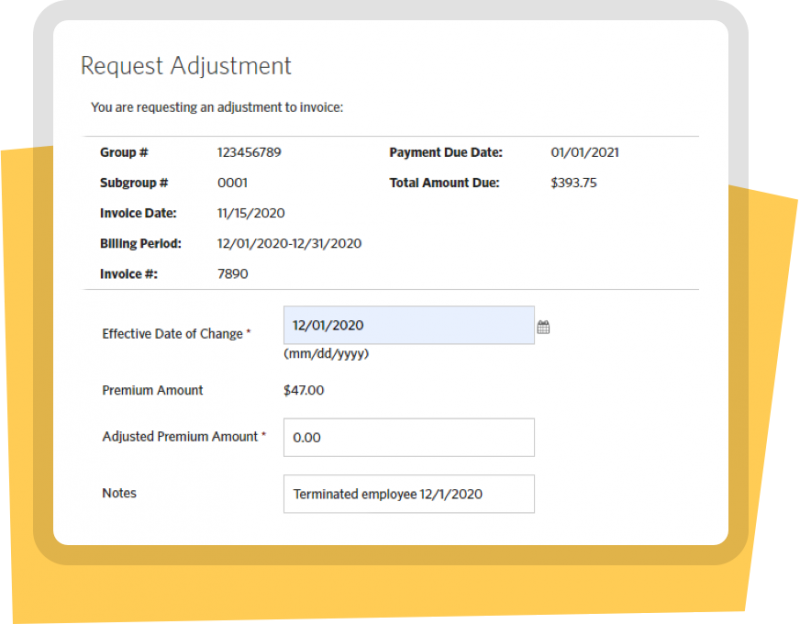 Increase customer satisfaction
Automate invoice distribution, payment collection and real-time billing adjustments with synchronized enrollment and billing data that's easy to navigate.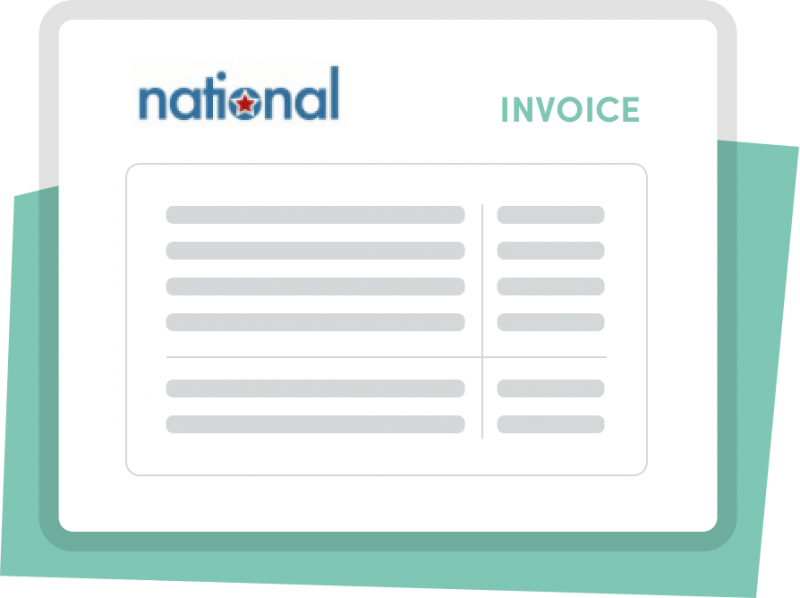 Personalized invoicing
Deepen awareness with summary and detailed invoices customized with your own branding for all group types and individual members.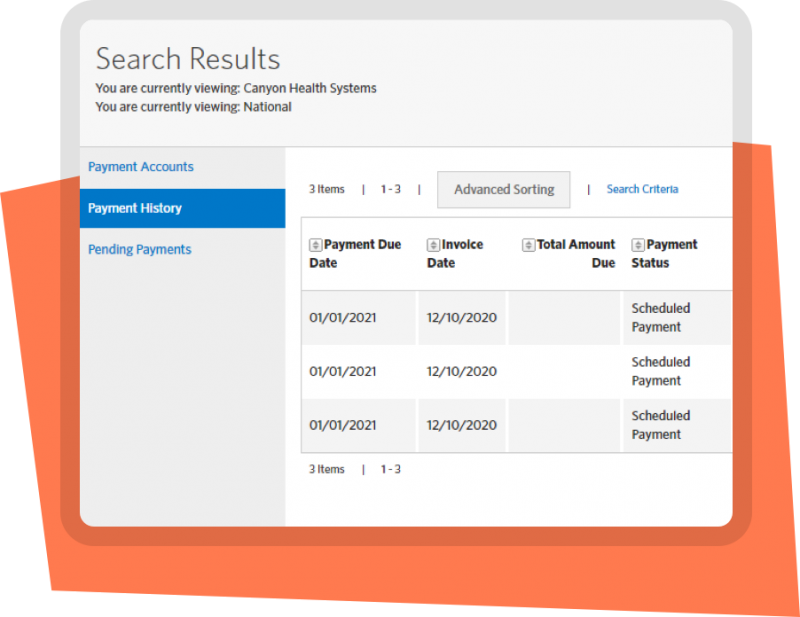 Increased visibility
Track payment status online and monitor scheduled payments with sophisticated reporting tools.
Flexible payments
Make it easy for customers to pay invoices through your preferred banking institution with one-time or recurring payments, and flexible payment methods.
Secure payments that reduce costs
$70B+
in annual payments on our platform
$1.5M
Potential savings per year after going paperless
Benefitplace Billing & Payments
Learn how you can reduce costs and increase customer satisfaction with an automated billing and payments solution.
Explore our Health Plan solutions
From quoting, enrollment and data exchange to administration, billing and payments — Benefitplace is an end-to-end health plan solution with seamless usability for you, your brokers and your members.
Take a test drive
See what Benefitplace Billing & Payment can do for your business and your customers.