Benefits Decision Support
Personalized guidance for optimal decisions
Help employees optimize their enrollment and savings decisions with personalized, data-driven benefits decision support that connects health and financial well-being.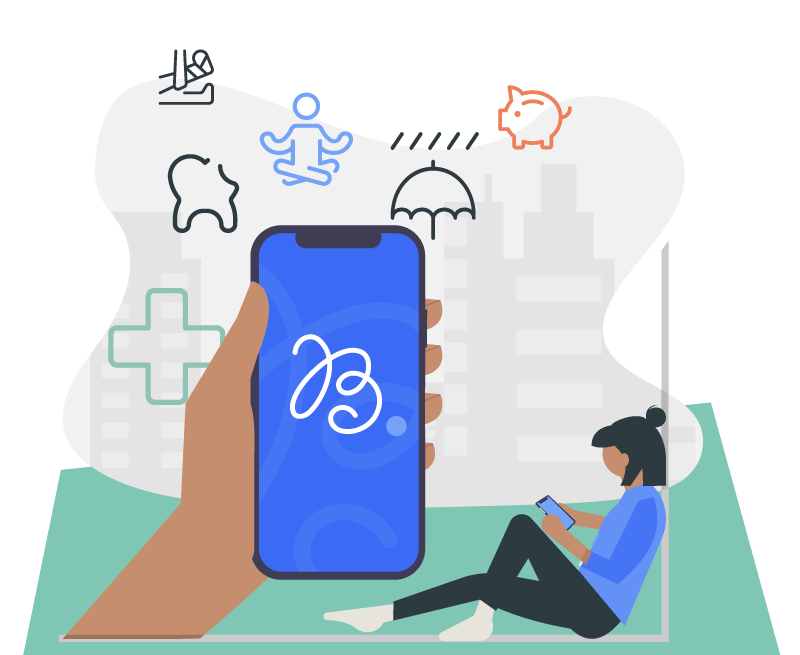 Historically, employees have made decisions about their health and financial benefits separately. And the results have been less than ideal. 
Majority
Of employees participating in a recent study picked the more expensive health plan, overpaying by nearly $1700.1
1/3
Of workers are saving less than five percent of their income for retirement.2
41%
Of American workers, surveyed by Voya Financial in January 2023, admitted they do not fully understand their benefits3.
89%
Of employees say they just pick the same health plan from the prior year, especially those currently enrolled in a PPO vs. HDHP.4
How Our Solution Is Different
Our integrated benefits decision support tool helps your employees make the most out of their paycheck, utilize their benefits more fully, and find the right balance between living for today, preparing for tomorrow and feeling confident about the future.  
Integrated and intuitive Built right into our benefits administration enrollment workflow, the benefits decision support tool automatically pulls in relevant employee data (e.g., salary, dependents, HSA balances) for a seamless and personalized employee experience.

Accurate & unbiased Backed by a leading third-party financial wellness platform, the experience delivers reliable, unbiased guidance based on quantitative analysis and data science—factoring in family size, expected health care needs, risk tolerance and more.

Household plan comparison If an employee's spouse/partner has health benefits through their employer, we can factor those details into the analysis for guidance at the household level.
Personalized benefit combinations Employees receive personalized guidance for medical, dental, vision and key voluntary benefits, which they can easily select to enroll.
Connecting health & wealth The experience is designed to help employees understand holistically how best to allocate their paycheck across benefits based on their current financial situation and goals for the future.
Results
The following results are based on a pilot customer's use of our benefits decision support tool.
14% higher HSA adoption rate5

35% higher supplemental health insurance adoption5

3x more likely to make a change to medical insurance plan5
Our benefits decision support experience estimates employees' household health care needs and highlights benefit packages aimed at minimizing out-of-pocket costs. Employees have the flexibility to review all plan options available from their employer. 
Household demographic and anticipated health care usage collected.
Personal data is evaluated against national claims database to generate risk profile and multiple health care usage scenarios.
Benefits simulated across usage scenarios to find optimal benefits based on employee's needs and budget.
Customized benefit combinations presented to employee with the ability to easily enroll or make adjustments.
Take a test drive
Schedule a consultation with a member of our team and see our personalized benefits decision support in action!
1TIAA Institute: Overpaying and Undersaving: Correlated Mistakes in Retirement Saving and Health Insurance Choices, 2020, 2Insured Retirement Institute: Retirement Readiness Among Older Workers 2021, 3Voya Financial survey conducted January 3-4, 2023, on the Ipsos eNation omnibus online platform among 1,005 adults aged 18+ in the U.S., 4Voya Financial survey conducted September 2-6, 2020, in partnership with Russell Research, among 315 U.S. Consumers currently enrolled in an employer-sponsored health plan, and 5January 2022-January 2023 Results from one pilot customer (Voya Financial) with a total of 6,410 employees eligible for the tool. 944 eligible employees used the tool (myVoyage app and Personalized Enrollment Guidance).  
The projections or other outputs of the BenefitplaceTM decision support experience regarding the likelihood of various health care costs, spending, and investment outcomes are hypothetical in nature. They do not reflect actual health care costs and spending or investment results and are not guarantees of future results. Results may vary over time due to regulatory changes, tax changes, and changes in health and/or financial situations. Benefitplace does not provide tax or fiduciary advice. Some of the product features described above may be works in progress, not yet generally available for sale and subject to change. 
Benefitfocus.com, Inc. and its affiliated companies (collectively, "Benefitfocus") is making available to you the Personalized Decision Support tool offered by SAVVI Financial LLC ("SAVVI"). Benefitfocus is a Voya Financial ("Voya") business. Voya has a financial ownership interest in and business relationships with SAVVI that create an incentive for Voya to promote SAVVI's products and services and for SAVVI to promote Voya's products and services. Please access and read SAVVI's Firm Brochure, which is available at this link: https://www.savvifi.com/legal/form-adv. It contains general information about SAVVI's business, including conflicts of interest.