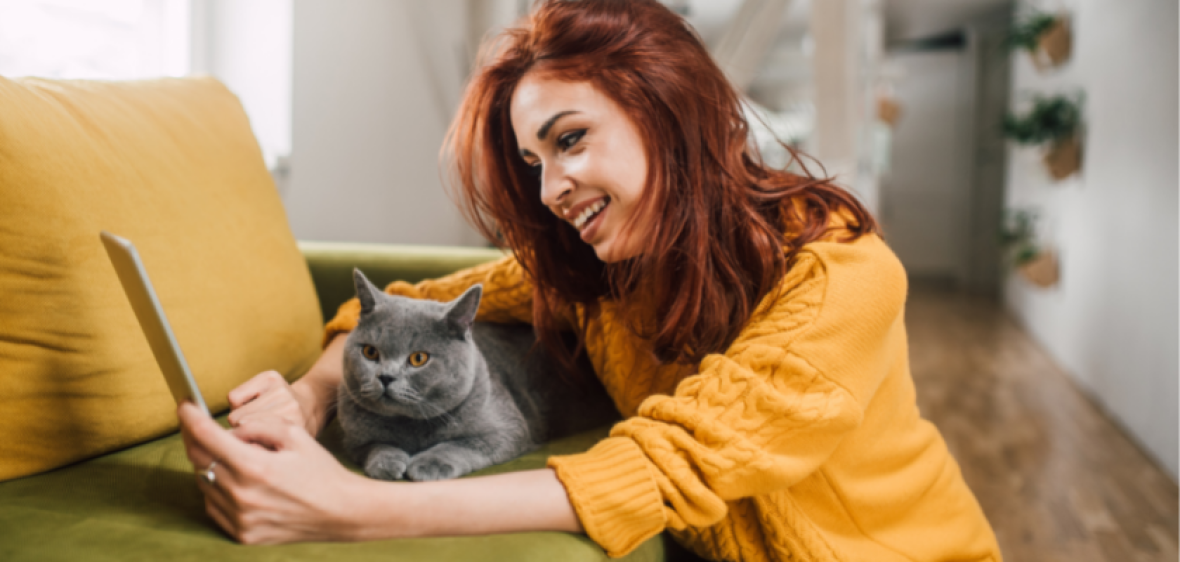 Generational diversity in today's workforce is a hot topic – from meeting the expectations of digital natives in Generation Z to how baby boomers are pushing retirement later. What doesn't get the same spotlight is the next level complexity that it brings for today's HR and benefits team in creating the most attractive, competitive benefits offering to address the needs across all generations.
On top of that, we're entering the post-pandemic phase. Revisiting the challenges it brought is likely not how many want to spend their time at this moment. But for those of us in the world of benefits, there's a lot of insight we can take from it, especially when it comes to benefits needed to support today's generationally diverse workforce.
The point is that right now is a perfect time to unweave the ball of benefits complexity, take insights from the past year and identify the offerings that meet employees' current needs. The good news is we're here to help backed by data from the latest State of Employee Benefits.
Let's dive into the voluntary benefits trends following a year of disruption.
Employees Clearly Want Financial Security
You never know when the unexpected might happen. We got a dose of that reality over the past year and a half. The positive is that we can leverage benefits to prepare for the unexpected, bringing a greater sense of security to ourselves and our families.
Employers have been ramping up their voluntary benefit offerings to enhance their total compensation packages and help protect employees' financial wellbeing. Employees themselves are taking note.
More and more, employees understand the value of protecting against unexpected events and often the expenses that come with it. Of note, employees have increasingly invested in the benefits that will help them build long-term resilience even before last year's events.
According to results from the State of Employee Benefits, employee participation has increased in income protection benefits, including voluntary accident, critical illness and hospital indemnity insurance since 2018. By how much? Here are the numbers:
        Accident insurance has seen a 40% increase 
        Critical illness participation has grown by 40%
        Hospital indemnity has increased by 62%
Healthcare.gov estimates that the average cost of a three-day hospital stay is around $30,000.1 That combined with the uncertainty around COVID severity makes sense that employees would supplement their plans with hospital indemnity insurance. In fact, between 2020 and 2021 hospital indemnity had the highest growth at 13 percent.
Pandemic-Related Demand for Additional Protection
The past year had us stuck inside with restrictions on how we moved throughout our communities. Naturally, that caused disruption to our day-to-day lives, challenged our wellbeing and even had some unintended (but happy) consequences.
Furry friends
Let's start on a positive note. Everyone is aware of the widely reported surge in adoptions and sales of pets through 2020 as many people were at home and looking for a new furry friend to keep them company. These family additions also require care and protection. With that, the results of the study showed an increase in pet insurance. In fact, pet insurance saw the highest participation growth among specialty benefit options from 2020 to 2021, with a seven percent increase.
Virtual visits
Over the past year, everyday occurrences were thrown into disruption. One of the most apparent being visits to the doctor's office. In-office visits were difficult to come by as hospitals, doctor's offices and individuals alike were figuring out how to manage the new reality. What quickly came to light was that there was an opportunity within that challenge as health care providers started offering greater opportunities to meet virtually via telehealth. What was once seen as simply a bonus to a health plan offering was now brought into the limelight. Telehealth use increased from 0.3 percent of provider visits in 2019 to nearly one out of every four visits in 2020.2 It seems that this shift in sentiment towards telemedicine is here to stay as well. According to a study from doctor.com, 83 percent of patients expect to use virtual appointments after the pandemic resolves.3
Mental health
The pandemic and lockdown led many to experience new or greater pressures on mental wellbeing. During the pandemic, about four in ten adults in the U.S. reported symptoms of anxiety or depressive disorder, up from one in ten adults who reported symptoms in the first half of 2019.4,5 Employers are looking to address the aftereffects with greater emphasis on their wellbeing programs. The Business Group on Health notes that the average spending per employee increased to $238 in 2021 and the average budget earmarked for wellbeing programs among large employers increased to $10.5 million.6
Where Can Employers Go from Here
So, now that you know what the landscape looks like for voluntary benefits, where do you go from here?
Voluntary benefits are a powerful, low-cost tool employers should be taking advantage of not only to recruit talent but to support employees' evolving needs. It's important to get not only the offerings but the timing right. With the advantage that several voluntary benefits can be offered at any time of the year, employers can treat those with a special focus and timed rollout throughout the year. That allows employees to focus on supplementing core medical benefits with gap coverage during open enrollment.
Often though, what stands in the way is the administrative burden benefits leaders face when adding voluntary benefits to their program. That's why it's important to find a trusted technology partner to ease that burden, helping employers make in-demand benefits available to their workforce.
A tool like Benefitplace can help simplify administration while providing the insights needed to identify the programs that best meet employees' needs. Plus, analytics tools help measure the effectiveness of those programs.
Want to see what industry-leading benefit options are integrated through Benefitplace? Browse the latest Benefitplace Benefit Catalog.
3. doctor.com
4. KFF.org
5. cdc.gov