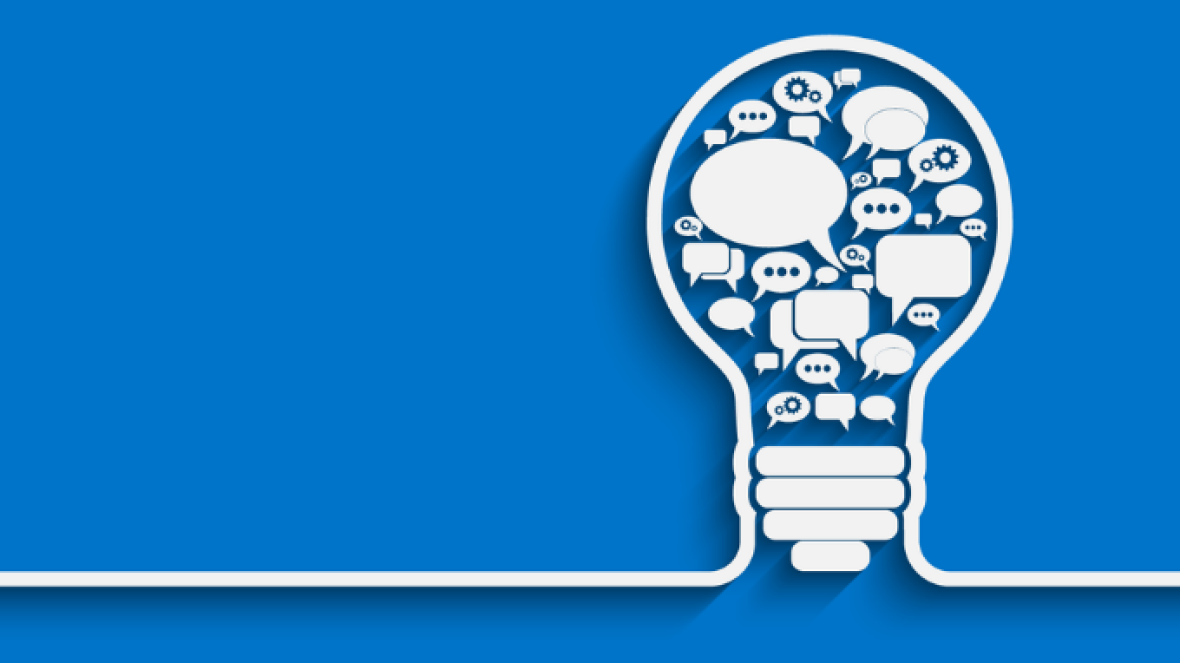 We're not shy about saying that Benefitfocus has the best customer community who continuously share great ideas and best practices when it comes to open enrollment planning and benefits communication. They bring unique ideas to not only help us shape our products and services, but also collaborate with each other during events like our One Place Local series.
As open enrollment season approaches, we wanted to share some innovative ideas we've heard from them to punch up employee benefits communication and drive employee engagement. Here are the top five innovative approaches to open enrollment communications:
1. Make Information "Snackable"  
The idea of "snackable" information may have become popular with the rise of Gen Z'ers entering the workforce, but the benefits aren't limited to just that age group. What is meant by "snackable?" Simply, instead of large chunks of information that might be more difficult to take in, or take more time to consume such as your benefits guide, you provide quick, memorable snippets of information.
For example, Benefitfocus uses an enterprise social networking service for communication within our organization. Similar to popular social media platforms like Facebook, this private service allows individuals within companies to create groups and post, like, or share comments, among other options for engagement. Our benefits team created a total well-being and benefits group, which is populated with quick bites of benefits information throughout the year. Leading up to open enrollment, it's a tool they can rely on to highlight exciting new benefits, send reminders for enrollment and answer questions. 
This can also be done on a more consistent, ongoing basis. One Benefitfocus customer created a benefits education campaign called, "Two on Tuesday." When employees know it's coming, they can anticipate getting that quick digest of the benefits information they need to know now.
2. No email? No problem.
Many of our customers work in industries where a large portion of their population don't have corporate email. While that may seem like a difficult barrier to benefits communication, they've come up with some innovative ways to grab employees' attention leading up to and during open enrollment. Here are three examples that stand out:  
For one company in the mining industry, getting open enrollment information in front of their employees was especially difficult since those employees spent most of their day underground. Thinking outside the box, their benefits leader decided to get in front of them during a time when they literally couldn't go anywhere else – during the descent on the elevator to the mine. With a few minutes of undivided attention, they found that it was the perfect opportunity to share key open enrollment information.
In the manufacturing industry, benefits professionals often have to contend with employees that are on their feet on the manufacturing floor or multiple shifts of employees for facilities that work around the clock. Since benefit leaders can't be in all places at all times, one Benefitfocus customer realized an opportunity to share open enrollment information in a strategic location. Their employees use one door to badge in and out to access the secure manufacturing floor. So, they placed screens with rotating benefits information in front of those doors to catch employees' eyes upon entering and exiting.
Do you work in transportation or a similar field? When employees are on the road, it can be difficult to get them up to speed on open enrollment. While they may not have a corporate email address, all is not lost. Gmail, Google's free email service, is an easy and intuitive way to set up email. One customer encouraged their employees to use this service so they could receive important benefits information and even provided a quick tutorial on how to get set up. Plus, with an app that can be downloaded to a smartphone, it's easier than ever to access with the touch of a screen. Speaking of mobile devices, text messaging is another ideal way to get your benefits message in front of this type of audience.
3. Add Interactive Elements
Let's face it. Benefits information isn't always the most fun to consume, but that doesn't mean it can't be, especially around open enrollment time.
Over the fourth of July, I came across a New York Times article that posited whether readers could answer the hardest citizenship test questions and included a 10-question, sample quiz. Intrigued, I took the plunge. While I did manage to get seven out of the 10 correct, my point is that it sparked my curiosity on a subject by making it fun and interactive.
When positioned correctly, a knowledge quiz can be an interactive way for employees to test their comprehension on a subject, learn something and have fun along the way. So, when you start planning your open enrollment communications campaign, try including a short quiz. You could set this up through a tool like SurveyMonkey and include common questions you get during enrollment.
Scavenger hunts are another interactive way to engage employees. One Benefitfocus customer used a scavenger hunt to drive traffic to their benefits enrollment portal as a fun way for employees to learn how to navigate their benefits information.
4. Use Your Data
Data has the power to help you create targeted communications. For benefits professionals, that can be powerful to clue employees in to benefits they either didn't know were available or didn't realize could help their individual circumstance. Let's say you have a workforce with a large population with child dependents. From sports to birthday parties at trampoline parks, we know that children often have unexpected injuries. If you offer accident insurance, it's the perfect opportunity to make sure those individuals know the options available to them to stay covered in life's unexpected moments.
So, this open enrollment, take time to analyze benefits enrollment and utilization reports along with claims data, employee demographics and company culture. Then, use your data to target specific employee segments with the right message.
At Benefitfocus, our benefits team utilizes a total well-being survey to gather data around associates' thoughts and feelings about their current benefits and well-being goals as well as to provide feedback on communication methods and give recommendations for future offerings. They use that information to improve our benefits platform resource sections and internal communications. Plus, you can always turn to your vendors and carriers as well. Our team provides some survey data directly with our carriers to identify gaps in coverage or communications.
5. Appeal to Your Visual Learners
Many people are visual learners, so the more visual aids you can give them the better. While not necessarily a new approach, you can still get creative with how you incorporate visuals into open enrollment communications. Using printed flyers and posters incorporating your open enrollment theme around the office in highly visible areas can help get your message across. Additionally, if you want to incorporate visuals into your digital messages, try using screenshots of your portal to drive traffic there.
Finally, when all else fails, there's always smoke signals (only kidding). But truthfully, by applying a few innovative approaches this open enrollment, employees can become more engaged in their benefits and employers can realize a successful open enrollment.
Find more innovative communication strategies and tactics for open enrollment, check our Benefits Fair in a Box ebook.