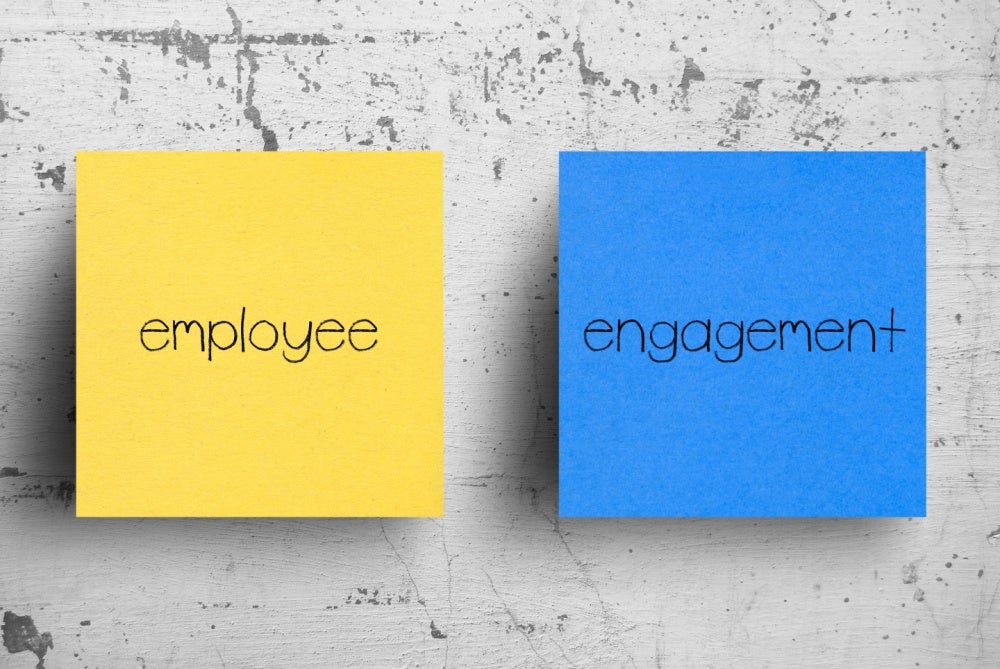 As companies evolve their benefits offerings, new programs and vendors are added to support employees' needs, corporate initiatives or to make targeted efforts in controlling health care spending. HR teams go to great effort to bring in the best vendor to match their company culture, budget and timelines. Benefits programs like condition management, referral programs, second opinion counseling or Explanation of Benefits management are on the rise.
Why is Employee Engagement Low?
When the new initiative rolls out, why is employee engagement lower than expected? Even years after implementing a new condition management program, employers are frustrated with the lack of engagement and employee's reliance on HR to tell them where to go for information.
One reason for low engagement is employees are overwhelmed with the vast landscape of vendors, programs, websites, phone numbers and ID numbers. There's a constant need to explore how HR can increase engagement with vendors and programs in a clear and simple way.
Four Pillars to Increase Employee Engagement
Deliver a better open enrollment experience
Recreate and automate the "just ask HR" experience
Engage employees in new ways, throughout the year
Educate employees through targeted knowledge management methods
Deliver a Better Benefits Experience During Open Enrollment
Once a year, all your hard work is on display to the entire company. And countless hours of preparation, strategy and execution are spent to make this event a success. Even with the thoughtful delivery of information, very few employees are truly engaged with programs throughout the year. Part of the disconnect is employees need access to benefits program information when they need it, not necessarily during enrollment. But open enrollment is a chance to smartly highlight the different vendors beyond your insurance carrier so employees are more prepared. It presents an opportunity to untangle your ecosystem! A few ideas:
Tell employees what's new from vendors to benefits programs. Use special call outs to highlight changes and updates in your benefits guide.
Use a comprehensive benefits decision support tool. When employees complete their enrollment, they usually only see the benefits that require enrollment or opt out. Your decision support tool should help employees engage in all programs available to them as eligible employees.
Ask questions and let your vendors be the answers. Engaging employees in a simple conversation (whether in person, over the phone, or using interactive chat bots) to find out if they have any ongoing conditions, a new diagnosis or used an onsite clinic can help drive engagement with available programs. Ensuring vendors are HIPAA-compliant and that you have confidentiality clauses with them is key, especially if sensitive topics are discussed.
If you're providing a virtual open enrollment experience for employees, technology exists to make it as impactful as in-person meetings:
Invest in large-format webinar technologies that allow large number of employees to join at the same time. Invite your vendors and partners to join and participate, using virtual breakout rooms to allow employees to have more engaged sessions. Set an agenda and publish it at least two weeks in advance, allowing employees to pick and choose the sessions they'd like to attend.
Leverage video to pre-record messages from HR leadership.
Allow for 1:1 video meetings between employees and either your vendors, your on-staff HR team, or a third-party benefit coach.
Recreate and Automate the Experience of Asking HR for Vendor Advice
Naturally, HR teams want to be available to assist employees with their questions about who to engage for a certain medical condition or if there is an issue with an EOB. But with the increasing ratio of employees to HR staff, the ability to answer all employee questions in a timely manner is a challenge.
How you drive employees to the right programs without calls to HR? Current communication methods like benefits guides, intranet, webinars and posters inform employees about options but don't reduce benefits calls. The problem with these methods is they don't effectively mimic the compassionate, concise, and knowledgeable call to HR.
Emerging technologies are entering the market to transform the HR phone call into a 24-7 online conversation through intelligent chatbots. Just like an HR employee, the chatbot informs and guides employees based on their personal situations. It asks careful questions and leads employees to the exact benefit program recommended for their situation. If the employee needs more information, the chatbot can quickly engage a benefits team member who can continue the conversation.
Engage Employees in New Ways, Beyond Sending Emails
Use secure texting and engagement tools to engage employees. Employees increasingly see email as a list of business tasks and a less reliable way to learn more information. Texting services and engagement tools exist to engage employees in new ways. Some of these are HIPAA certified to allow for confidential and protected conversations or to send targeted messages. Letting employees know about updates to a program they're already using, or have used in the past, can keep it top of mind and encourage continued participation.
A key way to ensure employees are comfortable with this method is to encourage employees to "opt in" rather than sending unexpected texts. Allowing employees to agree to receive these communications increases the chance they will follow through and act on any messages received.
While texting is convenient, more and more employees prefer an in-person conversation, especially Generation Z (employees born after 1996). Using automated meeting schedulers and leveraging video chat technology helps meet the need for face-to-face conversation, while allowing HR teams to stay focused on their other tasks.
Dive deeper into this topic in Action! Solving The Benefits Communication Conundrum. 
Educate Employees Through Targeted Knowledge Management Methods
Increase overall employee healthcare IQ with engaging education. Most employers have a vast library of content focused on improving the skill sets of their workforce, such as performance management and software applications. But few have a dedicated place that targets improving the healthcare IQ of employees… and it shows. Only 4% of employees can define the four critical components of a medical plan: deductible, co-pay, co-insurance, and out of pocket maximum.
Employees also learn at different paces, especially depending on their generation. Providing an ongoing library to improve their healthcare IQ is critical:
Store educational content separate from actions that need to be completed. For example, if education about your HSA program is only available while making an election, an employee who decides to learn more about HSAs mid-year will miss out. Video is a proven method for improving knowledge in common healthcare terms, situations, and programs available to them.
Hyper-personalize the education as much as possible. Employees want tips and tricks on how to best maximize the value of their benefits. A one-size fits all article won't reach everyone, but a guided quiz is not only interactive but educates them on the specific terms or programs they need to know about.
Analyzing behavior within claims data can uncover cost savings and education opportunities. For example, the absence of annual physical claims for an enrolled employee may result in a targeted invitation to review a video explaining how preventive visits work (and why they are not free if they turn into a diagnostic visit).