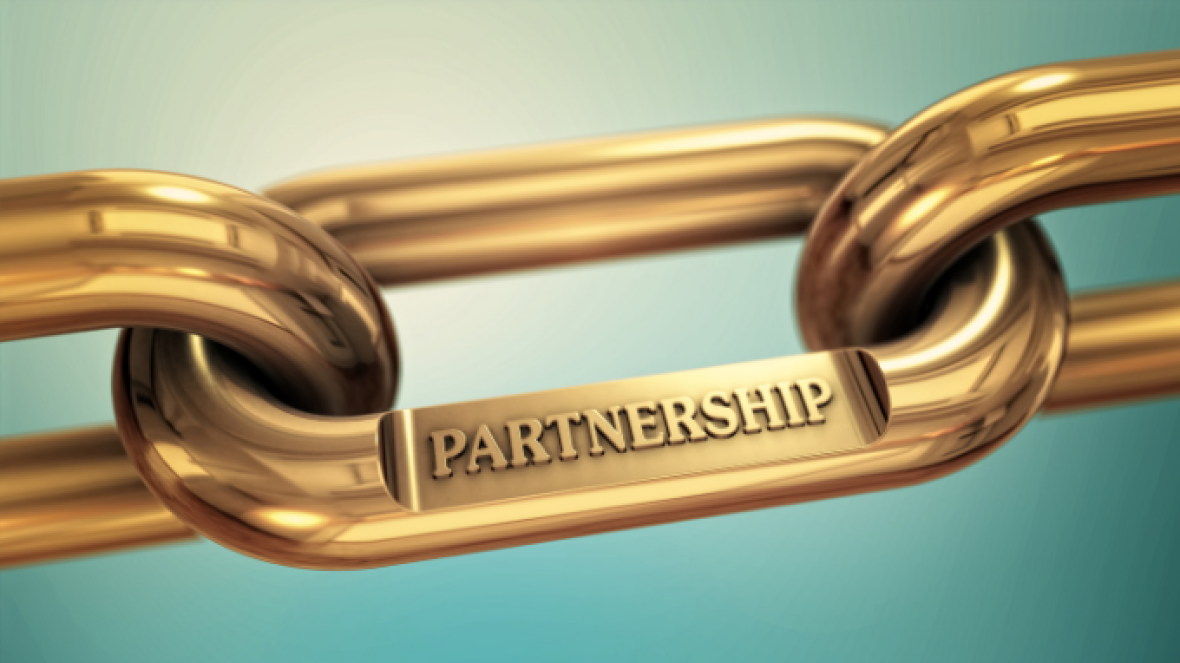 We are living in the experience economy where consumers want more than just delivery of a product; they expect a positive experience with their purchase. That experience bleeds into all aspects of your employees' (aka consumers') life, including their healthcare experience. There are many factors that go into how your employees experience their employer-sponsored benefits, from how you design your plan and communicate benefits to the technology that your employees use to engage with their benefits and everything in between. While it can sometimes feel like HR and benefits has to take on the daunting task of packaging and delivering that experience, the truth is that the broker you work with can be key to supporting you in that endeavor.
Key to any relationship, though, is finding the right partner and nurturing that relationship. To get some insight into how to build a strong and successful broker relationship, we asked Misty Guinn, Benefitfocus' Director of Benefits & Wellness, to share her expertise and the approach she takes. Here's what she had to share.
Misty, can you start by sharing any key considerations you have when evaluating and selecting a broker partner?  
To get and keep their seat at the table, brokers must establish themselves as much more than a consultant. They must become strategic partners; someone who acts as a true extension of a company's internal HR and benefits team while using their expertise to strengthen the company's objectives and key results. Brokers must closely align and enhance their collaborations with a company's benefit technology provider, carriers, vendors and other key players in the benefits industry.
When I first joined Benefitfocus and began evaluating brokers, there were three overarching standards I looked for in my strategic broker partner that I consider best practices.
Data and Analytics
In today's economy, employers must offer competitive benefits to retain and recruit top talent. To do so, employers should find a broker with strong data and analytics capabilities. The broker community is privy to benefits benchmarking data across industries and should offer the knowledge and expertise to help employers see how their benefits measure up against competitors. A critical aspect of data analysis is determining where the gaps exist and a broker should help identify solutions and products to boost value in the overall benefits package.
Financial Tools and Planner
Benefits administrators and directors often receive conflicting objectives. While the CFO might be focused on ROI and setting financial goals, the HR and benefits team is also tasked with offering creative solutions that will engage and support their employees' total well-being. Employers must offer a competitive and comprehensive benefits package, but they must also meet the C-suite's financial objectives, so I recommend looking for a broker with financial modeling capabilities. Ask brokers questions about the type of tools they provide and how they can integrate with your benefits technology and carriers to present the full picture. When creating 1- 3- or 5-year strategic plans, can the broker help map out the strategy? Can they help model different plans with a variety of voluntary solutions to meet the overall budget number from the CFO? These tools and modeling capabilities should be a deciding factor and can be a great asset when presenting your benefit plan designs to your executive team!
Creative Solutions
In the days of benefits past, brokers could come to the table with cookie cutter solutions, offering new product after new product. In today's age, though, a good broker partner shouldn't just come to the table only sharing new products; they should help the HR benefits professional dig into the utilization of current products through carriers and vendors. Employers should find a broker partner that offers creative solutions to make sure the company is maximizing their current offerings through plan designs and carrier programs and offer new solutions as part of the overall benefits strategy, rather than just another shiny toy to add on top of the benefits package.
Obviously, a strong relationship between the HR and benefits team and their broker is important for success. What are some tips you can share to help establish and maintain that relationship?
I suggest HR and benefits professionals establish expectations about their broker relationship well in advance. Benefits directors in particular should set themselves as the main contact for all communication and reporting. Often a broker can develop a relationship directly with the company's CFO, which could lead to the benefits director being left out of decisions or discussions. Setting this expectation early can ease this concern and prevent confusion in the objectives and key results.
HR professionals should also set up regular meetings throughout the entire year with the broker partner to discuss strategy, not just in the time period leading up to traditional open enrollment. I encourage strategic sessions at least once a quarter and then holding shorter tactical biweekly discussions leading up to open enrollment events.
I also suggest having a frank discussion around how HR professionals would like brokers to offer new solutions. I make it clear that any new products being presented must be paired with a discussion about the company's benefits strategy and supported with data. For example, rather than just offering a demo of a new fertility benefit, brokers should dig into claims data to see how many women in the company had babies and what the challenges were – this helps to develop the "why" this new benefit should be considered. Then, the broker and employer can work together with the medical carriers to see if solutions already exist and how the potential of this new product would complement or enhance current plan designs.
When brokers don't offer this strategic counsel or value, it can turn into a pain point for the employer of feeling like you are in a constant sales pitch meeting. Having these discussions up front can create clarity and make the relationship easier.
You mentioned understanding the "why" behind the benefits offered to employees. What other information is important to gather before open enrollment to help establish the why?
While open enrollment traditionally takes place in the fall, the information and data gathering process should begin early in Q1. One thing I've done with my broker partners is to arrange for a carrier summit early in the year, where vendors and carriers for all of our benefits, including medical, dental, and voluntary benefit providers come and meet with my team. Together with the broker, I dig into utilization data with each partner, looking into the claims experience, what the trends were and any new programs or initiatives the carrier plans to implement. One year during this process, I discovered our medical carrier planned to launch a new program that saved myself from wasting time and money researching a third-party solution.
Once this enrollment and claims data is gathered, employers and brokers should collect employee feedback. Some brokers offer tools to get this feedback, but I've also seen employers conduct this research themselves internally. Employee feedback is the key to consumer-centric plan design and I feel it can be the secret weapon to a successful benefits package and communication campaigns. Together with your broker, these data insights help ensure you are offering the right benefits at the right time to your employees.
Misty, do you have any final thoughts you'd like to add?
In the past, brokers and employers may have had a sensitive relationship around different stakeholders offering benefits solutions. Now, with brokers as strategic partners, they've earned a seat at the table and serve as an active part of the solution.
When the entire benefits ecosystem comes together from the employer and broker to carriers and employee, everyone is a winner. That's why we recommend brokers partner with technology providers. At Benefitfocus, we're always evaluating new solutions and enhancing our platform for both brokers and employers, because we believe the key to bringing an employer's benefits strategy to life is connecting all benefits industry stakeholders.
Every day, brokers partner with Benefitfocus to help their clients enhance the employee experience. Learn more about Benefitfocus' commitment to fostering collaborative, mutually beneficial relationships with broker partners.