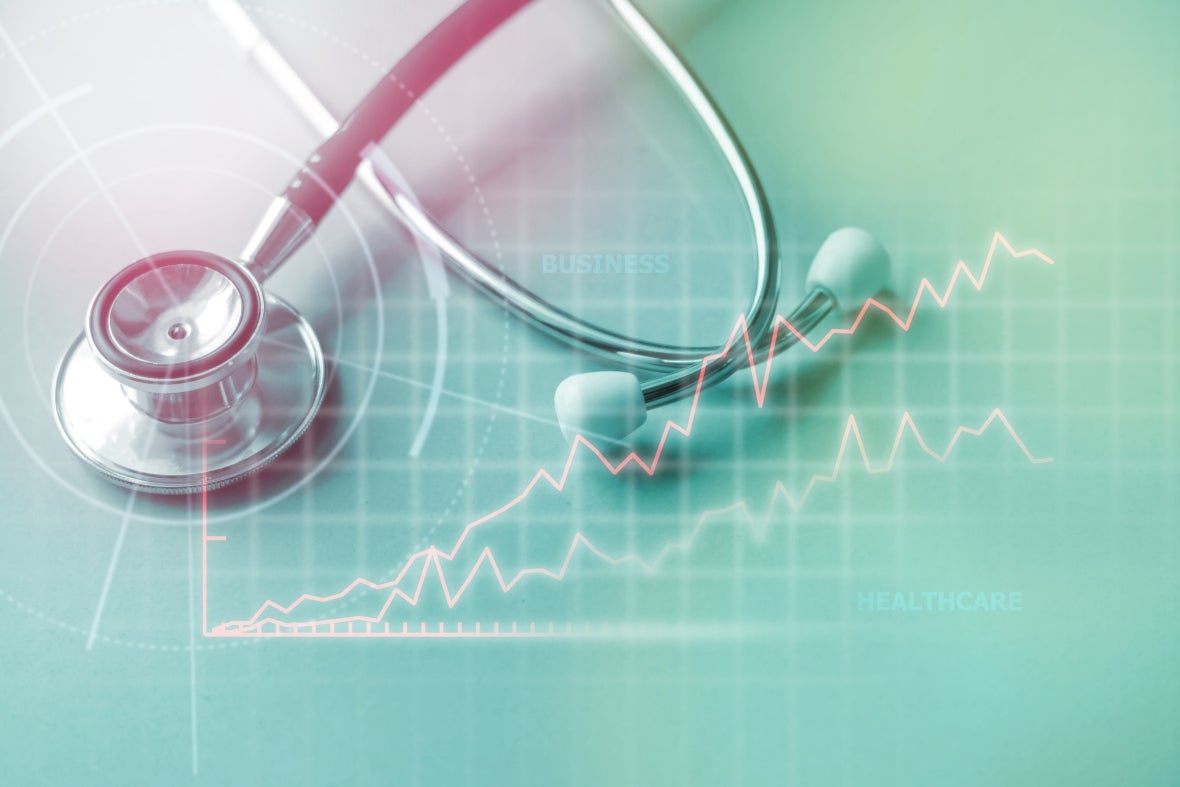 Innovations in health care analytics are making it easier for employers to assess their workforce's health and find gaps that need addressing. Whether you partner with a third-party benefits vendor or rely on your in-house team, you'll collect enormous amounts of employee health data over time. If you're not using it, you're leaving a powerful tool out of your kit for making benefits decisions. 
From personalization to reduced overpayments, there are many ways for HR teams to harness the power of claims data.
Develop personalized messaging
You can use data, such as demographics, benefits usage and life events, to offer your employees personalized recommendations through targeted messaging. With permission from employees, third-party benefits vendors can use employee claim information to pinpoint specific benefits an employee may need. 
A benefits vendor can even set up automated messages that trigger based on specific claims an employee has been making. For instance, if an employee's claim information shows they've purchased a glucose testing kit, they'd receive an email with actionable advice for diabetes management. Instead of general health information, employees can get helpful tips suited to their situation. 
Family planning, heart disease prevention, weight loss and more — you can apply data to identify and support employees with their specific health and wellness needs.
Improve your benefits offerings
Utilization and claims data can help you understand what your employees need most so you can allocate resources accordingly and refine your benefits offerings to be efficient and cost-effective. 
You can use health care analytics to identify trends and patterns in your workforce. Are you noticing a sharp increase in musculoskeletal claims? Maybe set up in-office evaluations (or virtual for remote workers) with a physical therapist to assess the ergonomic design of employees' workspaces and ensure they understand best practices for avoiding back and neck pain. Implementing preventive services earlier can help reduce the need for costly procedures and specialists further down the line after the condition worsens.
You can also use data to find gaps and put more marketing behind underutilized programs to increase employee participation. 
Empower employees to use their claims
Tracking claims data allows employees to evaluate the effectiveness of their benefits plan and make better-informed decisions at open enrollment time. If they've been filing fewer claims than expected, they could switch to a lower-cost plan. Or, if they have an HSA account, they can track claims to see whether they've allocated the right amount of funds. 
When employees can review their claims data, it empowers them to make the best decisions possible about their health care needs. With the right decision support tool in place, your employees can be confident in their benefits selection and clear up any uncertainties they might have. 
Platforms like Tango Decision Assist™ can integrate individual claims data to deliver personalized recommendations to help your employees choose the right benefits for their unique needs. In addition, the software includes a tool that provides cost estimates so employees can plan ahead for major life events, such as an expected pregnancy or major illness diagnosis. 
Fine-tune your wellness program and initiatives
Over half of surveyed workers said that health and wellness programs were a necessity when choosing to accept a new role, according to MetLife. With so much riding on your company's offerings, you must make the right choices when developing these programs.
Data can be enormously beneficial to deciding which types of wellness programs and initiatives you should prioritize for your employees. Review your claims data to analyze the effectiveness of your current wellness program offerings.
Compare data from participants and non-participants in your wellness initiatives to evaluate their overall health status and per member costs to give you a big picture of which programs provide the most benefit and which you should alter or remove.
Look for patterns in the groups who are participating versus those who are not. Are certain demographic populations trending one way or the other? For example, maybe there has been high engagement among older employees while Millennials have lower participation. Use this information to brainstorm ways to engage that age group. You might discover they have a preferred communication channel your team hasn't been using and start seeing higher engagement once you do. 
Decrease losses due to claims errors
Claim errors can become costly, and benefits teams can't catch everything with an audit. A simple coding error can sometimes be the difference between a $15,000 payment and a $1,500 one. Errors like these add up — as do the losses.
A data-backed, automated solution can help employers reduce losses and keep out-of-pocket costs manageable for employees. Human error is unavoidable, but you can support your claims processor's work by partnering with a third-party vendor to recover even more money. 
Benefitfocus' Claims Audit & Recovery Services can identify and reduce unintended spending on behalf of employers. Using our suite of health analytics and reporting tools, we can identify up to 15 percent of all medical claims as overpaid with a 70 percent potential recovery rate.
Reduce overpaying for avoidable costs 
According to a Health Affairs research brief, clinical waste, which includes overtreatment, accounts for up to 15.7 percent of all health care spending in the U.S. With employers' health care costs continuing to rise, claims data might hold the key to identifying areas where wasteful spending is happening.
For example, prescription drugs have proven to be a significant driver of health care spending for employers. According to a Business Group on Health survey, over one-fifth of employers' health costs in 2021 came from prescription claims. 
Many of these costs are from employees choosing expensive brand-name prescriptions over more affordable generic brands. If you're seeing this pattern in your claims data, you could create educational resources showing employees the benefits of seeking out less costly prescriptions and dispel any misconceptions about the efficacy of generic drugs.
In another example, you may find a high percentage of visits to the emergency room for issues that an urgent care facility could have treated for a lower cost. Your team can develop resources, whether a visual checklist or a training session, that guide employees to seek the right point of service at the right time.
Predict health care risks and spending
The use of predictive analytics is a growing area of interest within health care. For an employer, these forecasts can help predict future health care costs and create a more accurate budget. 
Data from health claims, wellness apps and other sources can be gathered in one database to identify individuals who are at risk for developing a chronic condition like heart disease. These risk scores determine an employee's overall health and can give you a more comprehensive understanding of your workforce's present and future health status.
You can use these predictive analyses, combined with targeted messaging, to encourage high-risk employees to attend regular wellness checks and manage pre-existing conditions that could worsen over time.
We Can Help
Employers looking to unlock the power of their claims data can partner with a benefits vendor to aggregate information into one robust database. 
Benefitfocus® offers a simple, seamless platform for better benefits management.  Our platform allows employers to take full advantage of their claims data by offering targeted messaging, decision support and claims recovery. Request a demo here to get started!
 
Related Items