Get the data you need, when you need it
Guide and evaluate your employee benefits program with on-demand visibility into your company data.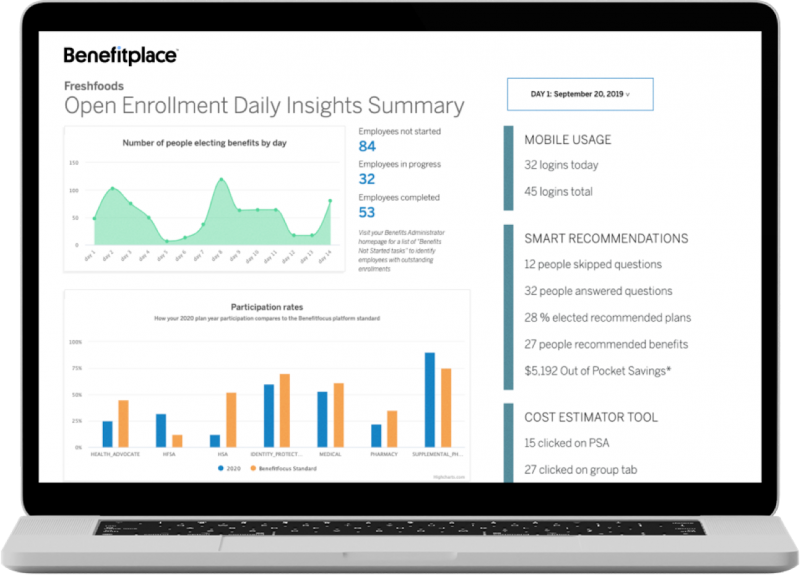 Reporting & Analytics
Know your benefits program inside and out
Benefitplace™ provides flexible, easy-to-use tools that enable you to drive your benefit strategy forward with deep, data-driven insight. With a comprehensive suite of standard and custom reporting tools, you can easily turn your company's benefits data into valuable knowledge.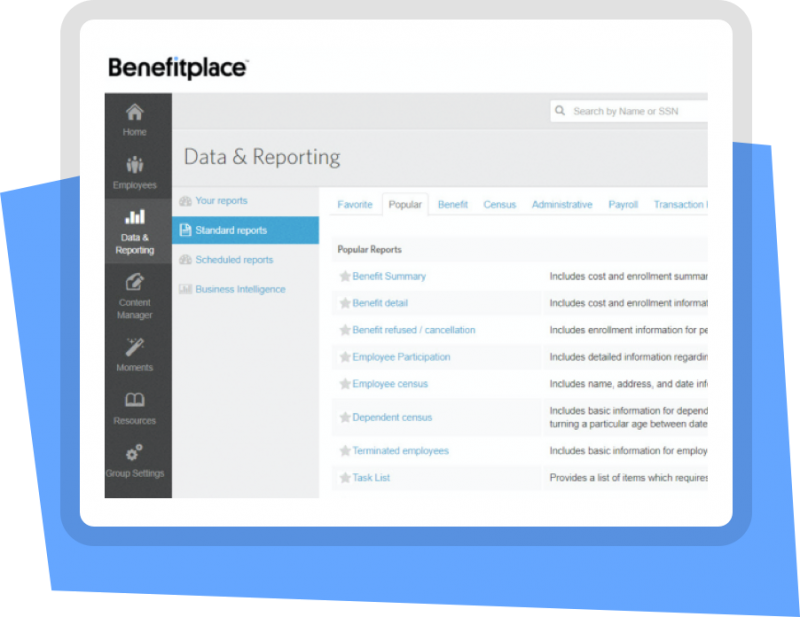 Quickly generate key reports, with no technical knowledge necessary
Access more than 40 standard, ready-to-go reports covering a variety of data, from benefits participation to dependent details to ACA compliance information—all on demand.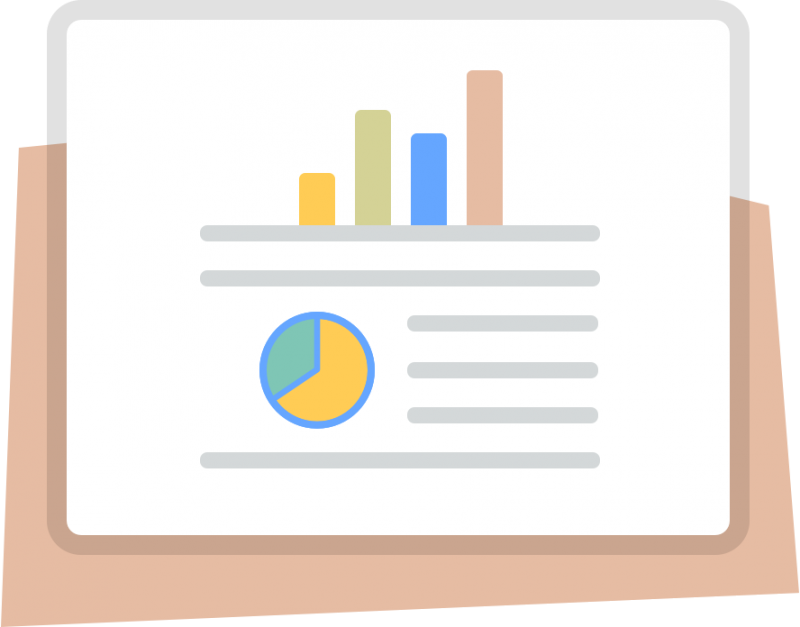 Dig deep with custom, point-in-time reporting
Advanced benefits reporting tools enable you to quickly build, save and schedule custom reports to serve the specific needs of your business.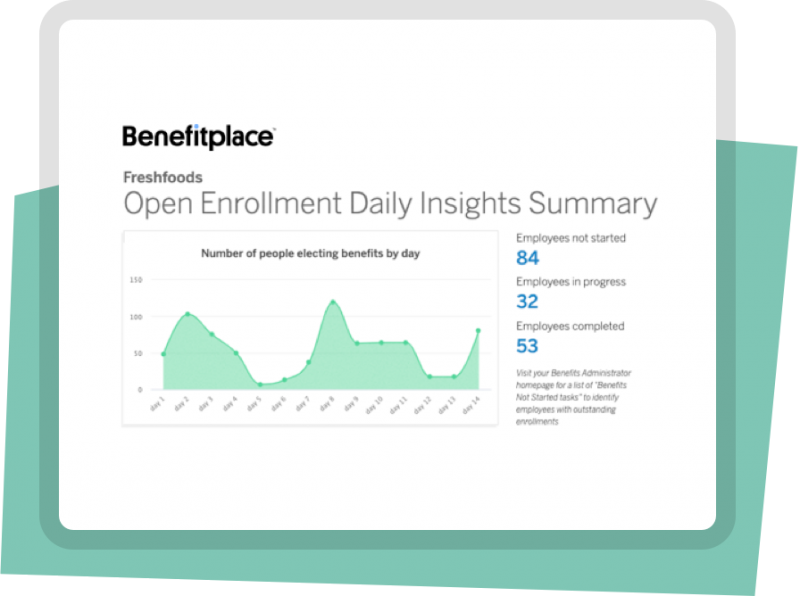 Track benefits enrollment and measure engagement with ease
Built-in dashboards give you quick visibility into open enrollment progress, benefits participation trends and technology interactions to help you stay on track towards your goals.
Answers at your fingertips
Learn how Benefitplace can help your company analyze and optimize its benefit strategy. 
Explore Benefitplace
Benefitplace delivers an end-to-end employee benefits solution that streamlines how you manage your entire benefits program.
Take a test drive
Schedule a consultation with a member of our team to see Benefitplace in action!