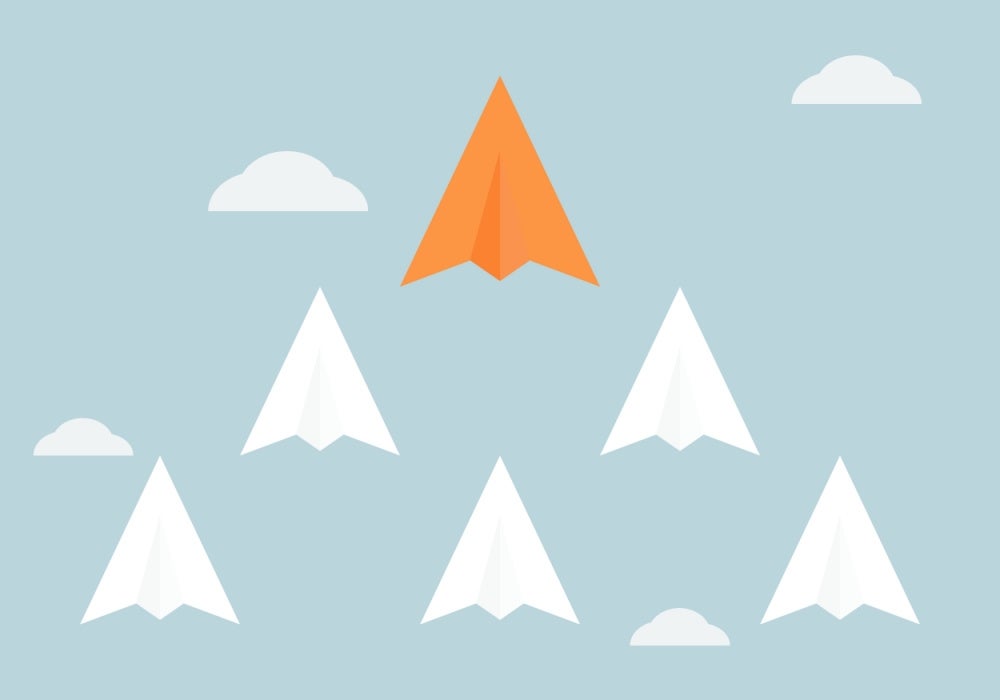 As a broker, advice is one of the most valuable services you provide. Employers need help to ensure benefits programs achieve their objectives. This requires specialist expertise and a broader view of the problem than most employers — or HR teams — possess. 
One of the major objectives of a benefits program from the employer's perspective is to attract and retain talent. In fact, according to Mercer's Health & Benefit Strategies for 2024 Survey Report, six in 10 (64 percent) of employers say they are planning to enhance their health and well-being offerings in 2024 to support attraction and retention and better meet employee needs. 
You have unique insights that can help employers achieve this. This article examines some of the top ways you can support your customers to design, structure and promote benefits programs that help attract and retain top talent. 
Do Benefits Really Help Attract and Retain Talent? 
A 2022 Willis Towers Watson survey found that for 60 percent of employees, retirement benefits are an important motivation for remaining with their current employer. This figure has risen significantly from 41 percent in 2010. Further, nearly half of employees said their employer's retirement program (47 percent) was a significant factor in why they decided to work for their employer in the first place — up from 25 percent in 2010. 
This is a substantial demonstration of the power of benefits in this arena — and this is just about retirement benefits. Taking a broader perspective, LIMRA research reveals nearly two-thirds of workers (63 percent) say their current benefits package makes them at least somewhat more likely to remain with their employer. Four in 10 say their benefits make them considerably more likely to stay in their current job. 
A comprehensive program could offer a far wider range of health and voluntary benefits geared around an employer's specific employee population and the demographics it aims to attract. 
For example, younger employees might perceive benefits related to wellness, mental health, financial planning and work-life balance as more valuable — and an employer with a young employee population or that aims to attract younger people should consider this when designing its benefits program. 
6 Ways to Attract and Retain Talent with Benefits 
Here are six ways you can support your employer customers to design and build benefits programs that help them attract and retain talent. 
1) Take a strategic approach to maximizing benefits spend 
As of September 2023, employer costs for benefits account for nearly 30 percent of employees' total compensation. Employers should be careful to not "throw money at the problem," as poorly designed benefits programs can cost them significantly more than necessary and leave employees feeling underserved.  
As an expert in strategy and solutions, you can help employers avoid this by advising them on which providers and benefits are most in line with their objectives and employee expectations, and what they can cut back on without diminishing the employee experience. This will help ensure available resources are deployed optimally to support employee attraction and retention. 
2) Set measurable objectives 
Naturally, the above assumes an employer has set objectives for their benefits program. Alas, this is not always the case. 
Some objectives — such as maintaining a healthy employee population — are obvious and reasonably measurable with some insight into the health challenges of a particular population. On the other hand, "attracting and retaining top talent" is more open to interpretation and should be carefully defined. 
Aim to help your employer customers determine exactly what they are trying to achieve, and how they'll know if it has worked. For example, if retention is the primary aim (perhaps because churn is expensive and disruptive) a successful program would result in a clear reduction in staff turnover. 
If attracting talent is the aim, other metrics might be more suitable. For example: 
The number of applications per job vacancy. This assumes that more applications create more likelihood of finding an ideal candidate. 
A qualitative assessment of why desirable new hires joined the organization. Did the benefits program play a role, or was it something else? 
3) Communication is key 
It's usually not enough to have a strong benefits program. If current and prospective employees don't know how good the program is — and how it benefits them — they may not perceive its value, and the program can fail to achieve its objectives. 
As a broker, you are ideally placed to advise employers on the communications strategy they use to help employees select the right benefits for their needs and utilize them effectively. Effective communication has obvious benefits for employee health, wellbeing, satisfaction, and — consequently — retention and productivity. However, it can also aid in attracting top talent. 
Desirable candidates commonly research employers they are interested in working with through websites like Glassdoor and even communicating directly with existing employees. The happier and more satisfied an employee population, the more likely the employer is to have their pick of the best candidates for open positions. 
For more on benefits communication programs, read this Benefit Broker's Guide to Stronger Open Enrollment Communications. 
4) Publicize benefits programs 
Looking beyond retention, part of the purpose here is to attract talent. For that to happen, prospective employees need to know an employer offers a well-designed benefits package geared to their particular needs and lifestyles. This can happen if the employer makes a concerted effort to publicize its program to prospective employees. As a broker, you can support this process. 
It's probably not enough to include a phrase like "comprehensive benefits package" in job advertisements — nearly every employer claims to offer this. If your customers have gone above and beyond to build truly differentiated benefits programs, they'll still need to sell the fact to prospective candidates. 
One option is for employers to get help from a professional to write program descriptions and materials that will appeal to the demographics they aim to attract. These should be included prominently in job advertisements. 
If your customers work with recruiters, you may also consider advising on the development of printed or digital materials for recruiters to use when sourcing candidates. If recruitment is internal, these materials can be used by the HR team for headhunting or corresponding with candidates. 
5) Suggest voluntary benefits 
Gallagher's 2023 voluntary benefits benchmarking research reveals, "...a surge in interest for traditional supplemental health enhancements, with accident witnessing a 41 percent increase, critical illness experiencing a 36 percent increase and hospital indemnity recording a 24 percent increase compared to 2022." 
This suggests that benefits programs that cover only major medical — even if the coverage is excellent — may not be enough to help an employer stand out from the crowd. This is where voluntary benefits come in. 
Today, there is an array of voluntary benefits that employers can offer to differentiate their benefits program from the competition. These include: 
Traditional "extras" like vision and dental 
Wellness offerings such as gym memberships and therapies 
Niche lifestyle coverage, including pet insurance and caretaker resources 
Alternative financial benefits like student loan assistance 
Naturally, the "best" benefits to offer will vary depending on an employer's current employee population and the demographics it aims to recruit. 
As a broker, you are ideally placed to help design and implement voluntary benefits programs that support and appeal to these groups — maximizing their health and financial outcomes and aiming to prompt desirable candidates to apply for the employer's open roles. 
6) Understand the population 
Leveraging data and insights can help employers — and you, as their trusted advisor — understand their employee populations more concretely and allow them to make decisions that best support and engage their employees. It can also aid in building a benefits program that attracts more of the most desirable candidates. 
Data related to benefits enrollment and utilization as well as employee behaviors and needs — ideally, broken down by demographic and location — can help employers build a benefits strategy that meets employee needs and evolves with the workforce. As a broker, you are ideally situated to support this data collection and analysis process and guide your customers to make the best decisions for their objectives, including attracting and retaining talent. 
Ultimately, these insights guide informed decisions about which benefits to offer, what to modify or eliminate and where new benefits could be introduced to optimize the program. 
Learn more about how employers can use their health care data. 
Supporting Your Clients' Benefits Strategies with Benefitfocus  
At Benefitfocus, we help organizations make better decisions about the benefits they offer, and support employees to choose and use their benefits optimally to maximize their health and financial outcomes. In other words, we support an optimal employee experience. 
Some of the benefits include:  
Our end-to-end technology platform simplifies administration, drives efficiencies and enables organizations to focus on what's most important.  
We make it easier for employees to make smarter benefits decisions through a connected experience across health, retirement and savings.  
We support better health and financial outcomes through powerful insights and a personalized experience that engages employees year-round.  
Want to learn more? Explore our end-to-end benefits solution for you and your clients.