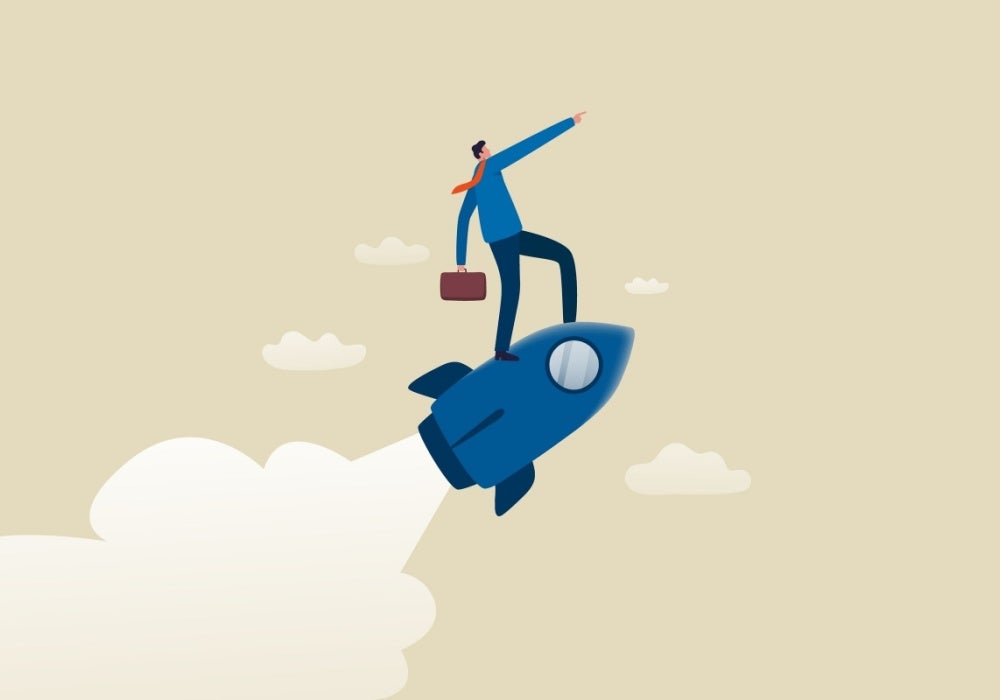 Today's HR teams are expected to go beyond their traditional operational roles to provide strategic guidance that supports wider business goals. 
As a broker, this is a huge opportunity to add value to your customers, and even attract new clients by offering a more consultative and strategic level of service. 
This article explores the opportunity posed for brokers and looks at some of the areas where you can provide additional value to strategic HR teams. 
HR Brings Value to the C-Suite 
Over the last decade, HR teams have increasingly taken on a more strategic role within their organizations. While administrative and operational duties still, by nature, form a significant part of most HR professionals' day-to-day work, they are now expected to fulfill additional strategic responsibilities, even answering to a seat in the C-suite. 
This change gathered speed rapidly during the pandemic and continues to accelerate — likely due to the clear impact of HR issues on organizational success. Common examples include the increased focus on Diversity, Equity, and Inclusion (DEI) and the need to attract and retain top talent. 
According to research by BenefitsPro, 59 percent of HR leaders say their strategic influence increased due to the pandemic. Reflecting this additional responsibility, 74 percent of HR professionals anticipate budget increases over the next 3-5 years. 
So, why the sudden need for a more strategic HR function? 
The pandemic and Great Resignation highlighted the connection between people strategies and business outcomes. Organizations were suddenly fighting tooth and nail to attract and retain in-demand talent while supporting their workforces to remain productive during extremely challenging times. 
Naturally, HR teams stepped up to support this process, advising organizations on how to navigate the crisis while ensuring business objectives were still met. This often required considerable departures from historic people management norms. 
Following the pandemic, HR teams remain responsible for areas like workforce management, payroll and compliance — but the increased focus on strategic leadership has remained. An Employee Benefit News article from early 2023 posits, "As a recession looms and employers continue to feel the effects of the Great Resignation, it's critical for companies to adequately manage recruitment, employee engagement, compensation and benefits administration, as well as labor law compliance."   
Employee Experience Is the Key to Business Success 
A major outcome of the pandemic on the workforce was the en-masse realization by employees that work-life balance and other wellness considerations could be equally (if not more) important than salary. In fact, research from Lincoln Financial Group revealed that in the wake of the pandemic, two-thirds of employees prioritize mental wellbeing over higher salary. 
Research by the Bureau of Labor Statistics finds following the pandemic, the average U.S. work week has fallen by more than half an hour — showing an intention by workers to enjoy a better work-life balance. 
At the same time, trends like "quiet quitting" demonstrate a clear increased focus on wellness and reduced stress over pure income, forcing employers to make serious changes if they want to attract and retain the top talent necessary to ensure business success. 
So, how exactly does this "increased strategic responsibility" manifest? What exactly is it that HR teams can do to support and improve business performance? 
According to research by Sage, it comes down to one thing: employee experience. Their survey of over 1,000 HR leaders and C-suite executives found that: 
83 percent of HR leaders say employee experiences will be more of a focus for HR 
85 percent of C-suite leaders say employee experiences will be more of a focus for HR 
While nothing is ever certain, if this expectation is consistent across both HR leaders and business leaders, it's worth paying attention to. This is where the opportunity for brokers comes in. 
Employee experience is a broad term, and it can clearly include plenty of different areas, factors and considerations. But one thing that's likely to be included is an increased focus on offering the strongest possible combination of health and voluntary benefits to attract and retain the most desirable talent across the organization. These benefits are likely to include those that help address new workforce expectations and business challenges, including recruiting, retention and hybrid work. 
And who knows more about the selection, construction and maintenance of innovative benefits than anyone? Brokers. 
Why Is This an Opportunity for Brokers? 
The facts, outlined above, are simple: 
HR teams are now expected to provide strategic guidance on how to attract, retain, and nurture the workforce to maximize business performance. 
Maximizing employee experience is (and will continue to be) a crucial part of this process. 
Benefits strategies are essential to maximizing employee experience. 
Brokers are ideally situated to support the improvement and expansion of health and voluntary benefits programs. 
And there's one more factor to make this opportunity even more enticing for brokers: HR teams will have more money to play with in the near future. 
According to the BenefitsPro research mentioned earlier, and reflecting the increased expectations on HR teams, 74 percent of HR professionals anticipate budget increases over the next 3-5 years — and 58 percent believe healthcare benefits will account for a large budget allocation. 
What we're seeing here is a likely increase in spending on employee benefits at the same time as increased responsibility for strategic decision-making among HR professionals — specifically to improve employee experience, and ultimately support business outcomes, e.g., related to revenue, growth, or similar. 
This necessarily requires a benefits strategy that supports a more diverse range of employee needs compared to a more traditional strategy. For example: 
Benefits must expand to cover more diverse needs. As a broker, you understand industry trends and can bring experience and expertise "from the field" to advise on what's working for other employers. 
HR professionals must make complex and important decisions about niche topics that only form part of their role. This is a huge opportunity for you to add value through your expertise, guidance, and consultative practices. 
Organizations may want to explore new opportunities, partners, and solutions. Your knowledge of the solutions and vendors available enables you to act as a guide, helping customers make informed decisions on using benefits to improve employee experience and realize broader business objectives. 
Simply, as a trusted partner, you may be best positioned to advise your customers on how to invest the current and additional budget to improve employee experience and support business objectives. 
Maximize Employee Experience with Benefitfocus 
At Benefitfocus, we help organizations make better decisions about the benefits they offer, and support employees to choose and use their benefits optimally to maximize their health and financial outcomes. In other words, we support a connected employee experience. 
Some of the benefits include: 
Our end-to-end technology platform simplifies administration, drives efficiencies and enables organizations to focus on what's most important. 
We make it easier for employees to make smarter benefits decisions through a connected experience across health, retirement and savings. 
We support better health and financial outcomes through powerful insights and a personalized experience that engages employees year-round. 
Want to learn more? Explore our end-to-end benefits solution for you and your clients.