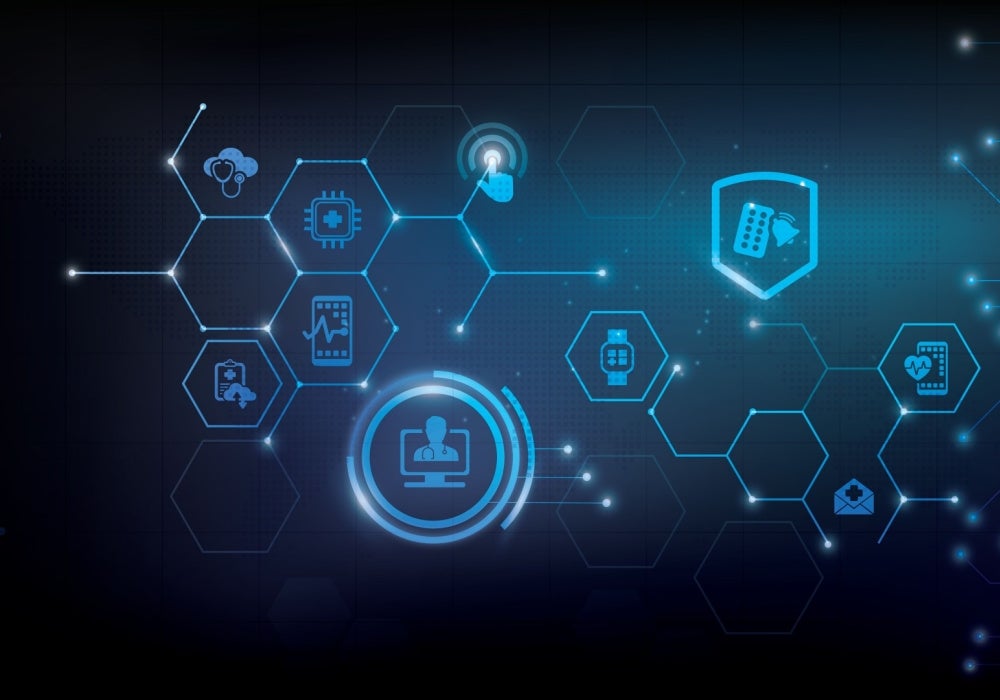 There are as many answers to this question as there are employer-sponsored health plans – and HR professionals who administer them. The question also begs clarifying questions, such as, "Which data?" "How do we pull the data?" and "Who's supposed to make sense of it?" It's an exponentially loaded question, indeed. 
The fact of the matter is that employers are still trying to figure out how to get a handle on the health care data available to them, especially when multiple internal and external sources are involved. This makes it challenging to analyze, let alone use it to support business strategy. In fact, one study found that on average, companies are using only half (51 percent) of the data they collect or generate, and data drives less than half (48 percent) of decisions. 
What secrets lie in the other half of that data? Benefits professionals want to know!  
"The Wrangling of Health Care Data is Evolutionary, My Dear Watson" 
Perhaps this isn't exactly what Sherlock Holmes said, but he did say, "It is a capital mistake to theorize before one has data." If only Mr. Holmes – and Dr. Watson, for that matter – knew what kind of data would become available for helping to solve problems (if not mysteries) in the futuristic realm of employee benefits administration, they would surely appreciate its potential. 
After all, paper medical records in their most elementary form, my Dear Watson, were all the rage a century ago. It wasn't until the 1960s that the earliest foundations were laid for electronic health records (EHRs). Digital record-keeping, for all intents and purposes, wasn't a "thing" until the early 1990s, and the turn of the 21st century came and went before the Health Information Technology for Economic and Clinical Health (HITECH) Act entered the scene to encourage and incentivize EHR use in 2009. 
Fast-forward to 2014 (before 5G, TikTok and Apple Watch), when an interesting entry hit the NIH's National Library of Medicine. It details research that predicted the "promise and potential" of big data analytics in health care despite the numerous challenges to overcome, chief among them the overwhelming volume of data, the diversity of data types and "the speed at which it must be managed."  
The same can be said today, and the challenges most certainly apply to employers that aim to leverage their health care plan (and ancillary) data to help control health care costs, engage employees and improve outcomes. Herculean tasks, to be sure, that are driving IT teams and their HR counterparts to prioritize data management innovation and partnerships.  
It's Not Quite the Wild West, But... 
Data transformation is the present-tense name of the game within the employee benefits ecosystem. Today, we're beginning to harness that "promise and potential" of big data analytics in health care – it's so close, we can almost touch it. Employers are increasingly depending on data-backed insights to help them: 
Identify and manage key cost drivers. Benefit analytics data can reveal that employees are using the ER for non-urgent care, for example, and steps can be taken to improve benefit design and communications and to steer them towards more affordable alternatives like telemedicine. 

Reduce wasteful spending. Claims data can also reveal instances where the health plan overpaid providers due to errors and oversights and where lost funds can be recovered. 

Evaluating vendor impact. Various performance data from partner solutions, such as a disease management program, can show whether costs and outcomes are meeting expectations and inform next steps with respect to vendor selection, program design and communications. 

Improving chronic care compliance. Evaluating Rx data, as one data point, to track populations with certain chronic diseases helps to assess how well they're adhering to their plan of care and can point to opportunities to help them stay on top of their health. 
Driving cost-effective plan selection. Giving employees access to their own health care claims history as part of a decision support tool can help them make enrollment decisions that best align with their personal health and financial needs. 
These data applications, if you will, are already in play at many organizations, but they necessitate levels of accuracy and end-user understanding that aren't easy to come by without the right vendor support. 
That's because the data sets available to business users (not the data scientists, mind you) remain largely disjointed, fragmented, error-prone, incomplete, siloed and sometimes arrive too late in the game. And without true data integrity, even the most beautiful dashboards can't help decision makers understand what they're dealing with, let alone tell a story that ends in success. 
Also, consider how much data is actually required to spin a benefits strategy narrative: data from eligibility and demographics; workers' comp; premiums; medical and prescription claims; other claims like dental, vision and disability; and ancillary data such as biometrics, wellness and financial. As health care and related benefits programs become more varied and complex, so does the job of data-wrangling and analysis.  
Metrics Matter – a Lot – But They Have to be Easy to Come By 
Mathematician, philosopher, inventor and mechanical engineer Charles Babbage observed that "Errors using inadequate data are much less than those using no data at all." That's reason enough for benefits professionals to make the best of the data that's available to them. 
The challenge remains, though, that if health care data isn't meaningfully brought into the benefits lifecycle, it isn't actionable. We're brought back to the original question of what's stopping employers from using their data? 
If data isn't easy to understand and act on, it can't be useful.  
Giving You Access to Health Care Data Tools That Support a Winning Strategy 
At Benefitfocus, we see it as our role to not only use our expertise and technology to help employers execute on their benefit strategy, but also to help shape, manage and measure their benefit strategy using health care data tools that are intuitive, flexible and easy to use. 
Our integrated Health Insights solution brings together disparate benefits and health care data – eligibility, medical claims, Rx claims, biometrics, and more – in one place (a data warehouse analytics engine) to provide our clients with the insights and tools they need to optimize their benefit strategy, control costs and improve outcomes. 
Health Insights helps employers unlock the power of data by making it: 
Timely: providing on-demand access to all the latest claims and cost information – no need to wait for a report to figure out what's going on and what to do about it 

Flexible: aggregating and analyzing disparate data from an ever-expanding ecosystem of sources with a high degree of integrity, plus a no-code data model that allows for creating custom analyses without needing additional technical expertise or IT intervention 

Usable: empowering users with easy-to-consume dashboards and machine learning that automatically surfaces problem areas to focus on, plus an expert, highly tenured team who helps interpret the data and share best practices, as well as use the data in Health Insights to proactively take cost-saving measures on clients' behalf – such as identifying and recovering plan overpayments.
Ultimately, our goal is to make it easy for benefits professionals to identify risks and opportunities, act with confidence and measure results. And of course, any data we collect is subject to data privacy laws and can only be used with permission, limited to the use for which permission is given and subject to proper handling under the current privacy law regulatory scheme, including HIPAA.