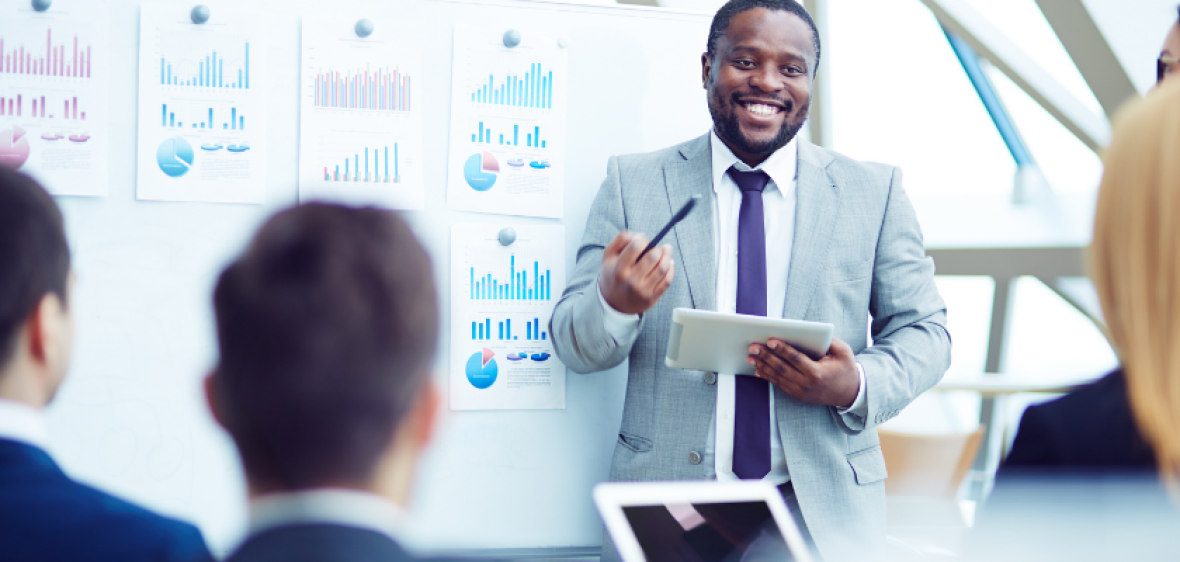 You've reached your breaking point as a benefits professional.
You've created a robust benefits package for your employees, but the legacy benefit administration system that's part of your HCM or ERP system doesn't support data integrations with all the carriers or vendors. Or worse, you invested in a benefits platform that overcomplicates the enrollment experience for employees and the administrative tasks for benefit managers. Now your team is responsible for manual workarounds while your employees are left to navigate through a cumbersome enrollment experience that leaves them more confused than appreciative for the benefits being offered. On top of it all, your CHRO and CFO are demanding detailed reports on health care spending as justification for the benefits budget. 
The good news is that modern benefits technology platforms exist, and are designed to simplify the increasing complexity of the benefits landscape. The challenge comes with convincing the other stakeholders within your organization that it's time for change, and that the pain of staying the same is a lot greater than the pain of change. 
The New Approach to Employee Benefits: Reducing Health Care Cost & Complexity
Understanding cost drivers and accurately predicting benefits-related costs shouldn't be so difficult. We can help with that.
The first step is to prepare yourself. Identify specifically how your current system is preventing you from optimizing your benefits investment. Taking a benefits maturity assessment can give you a good idea of where you stand today and where your gaps exist. Next, outline the requirements needed to fill those gaps, so you know what to look for when evaluating potential technology platforms (or simply download this free guide). 
Now comes the tricky part – getting all key stakeholders on board with your proposal. On average, there are 5.4 stakeholders involved in a business purchasing decision.¹ Aside from the benefits team, the purchase of a benefits management platform involves various other stakeholders within the HR, IT and finance departments. 
So, how do you get their buy-in? 
Focus on what matters to each stakeholder and how the new system will help them in their specific role. It's also important to understand what type of push-back you might get, so you can be prepared to respond clearly and effectively.
Let's take a look at how benefits technology factors into what matters for each of the key stakeholders you'll likely be trying to convince during the purchasing process:
CHRO / VP of HR
Key issue that matters to them: Talent retention depends heavily on employees' perception of benefits. 
35% of employees say improving their benefits package is the one thing their employer could do to keep them in their jobs.²
How benefits technology can help: A modern benefits technology platform can help harness the competitive power of benefits by delivering a more engaging employee experience. With video, plan comparison tools and cost estimators integrated into the enrollment process, employees can better understand their benefits beyond the price of the premium.
Potential pushback: I already invested in an HCM system that includes benefits administration. Why buy a new, separate system?
Your HCM system likely has strong talent acquisition and payroll capabilities, but its benefits administration module is often more of an afterthought. In addition to limited functionality, this also means the long-term investment in research and development is either critically lacking or not there at all – severely limiting your company's ability to give benefits the attention they deserve.
CFO / VP of Finance
Key issue that matters to them: Data transparency is vital to cost control.
5% of plan members drive 50% of total health care spend.³
How benefits technology can help: By selecting a platform with integrated business intelligence tools, such as on-demand health care claims reporting, benefit teams can gain the real-time transparency needed to identify health care cost drivers, mitigate over-spending and evaluate plan design changes. And with enrollment decision support tools that incorporate actual personal health claims information, employees can estimate costs based on their historical and expected usage to avoid over- or under-insurance. 
Potential pushback: What's the typical ROI of buying a system like this?
With health care costs continuing to rise, HR teams armed with the right technology and data transparency can serve as a strategic partner in business operations – supporting better cost control and talent retention. Large employers who've moved to specialized benefits technology platforms have seen significant return. In fact, one how one large public university realized an ROI of $2 million. 
Ready to pitch a benefits technology upgrade to your CFO? Check out this article. 
Benefitfocus: A Single Solution for Better Benefits
Give your employees a personalized benefits experience with a single, seamless platform. We can help with that.
CIO / IT Director
Key issue that matters to them: Technology needs to be continuously updated to keep up with employees' expectations and regulatory requirements.
71% of business leaders are worried about their ability to keep up with shifting health care regulations.5
How benefits technology can help: Cloud-based benefits technology can help lower operational costs for IT by allowing for technology or configuration adjustments to be made quickly, efficiently and at lower cost. A consistent and continuous software release cycle also frees IT resources from major infrastructure upgrades. 
Potential pushback: We have other technology priorities. Why do we need to take action on benefits technology now?
It's more than just alleviating the administrative burden on the benefits and HR teams, or improving employees' technology experience. An end-to-end benefits solution can help drive down operational costs by removing the burden of additional infrastructure, reducing the requirements on IT for support and safeguarding reliability around your company's most important data. By delaying action on implementing new benefits technology, you're at risk of costing your IT team precious time – and costing your company millions.
As you can see, everyone stands to gain a lot with the adoption of a modern benefits technology platform that's backed by a significant annual investment in research and development specific to benefits management. 
Are you ready to take the next step to upgrade your benefits technology? Download the Buyer's Guide to Next-Level Benefits Administration to make sure you cover all your bases.
1. CEB: Challenger Customer
2. Aflac Workforces Report, 2020 -2021
4. Benefitfocus ROI Model
5. Littler Employer Pulse Survey, 2020