Take control of health care costs
Get the insight you need to know what's driving your company's health care costs — and what you can do about it.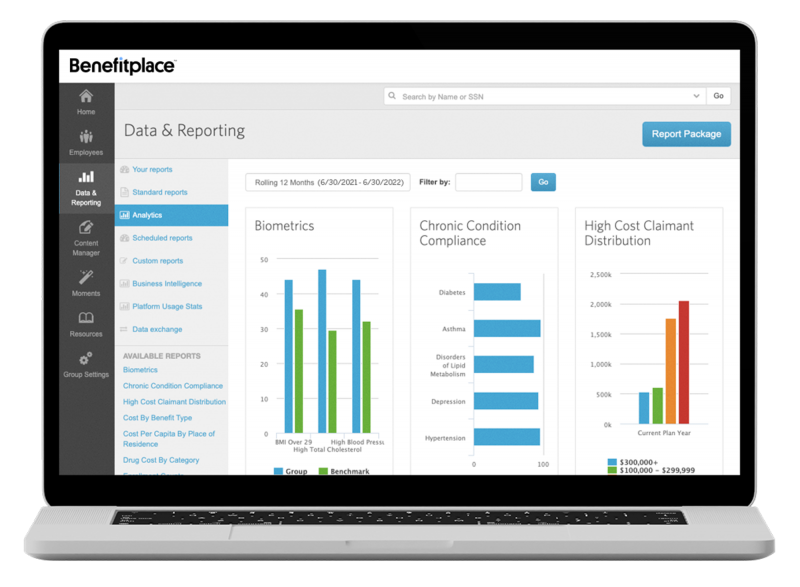 Health Insights
Unlock savings with integrated claims data and analytics
Make proactive, data-driven decisions to reduce health care spending, optimize benefit investments and improve employee health outcomes with Benefitplace™ Health insights.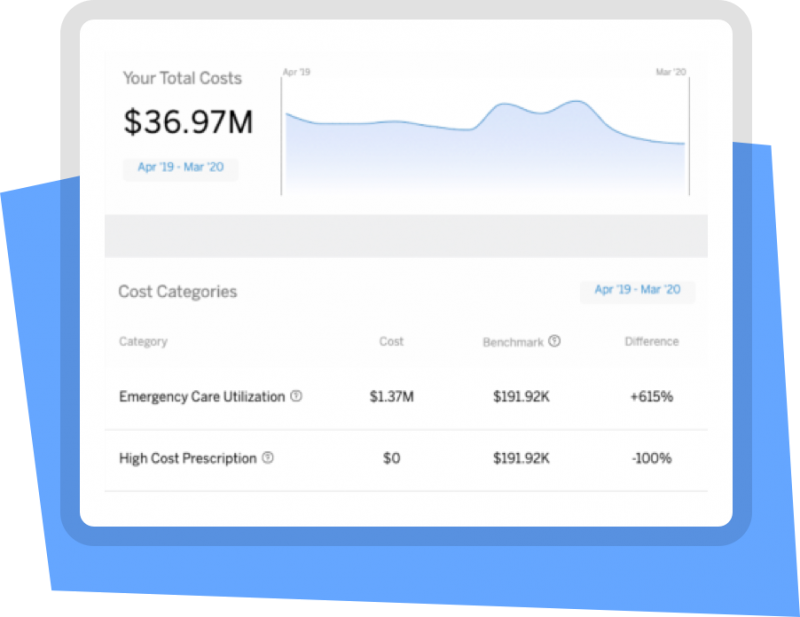 Identify and manage cost drivers
See clearly, in near-real time, what's driving your health care costs — whether it's non-urgent ER visits, wasteful prescription spending or non-compliant chronic disease management — so you can take timely corrective action.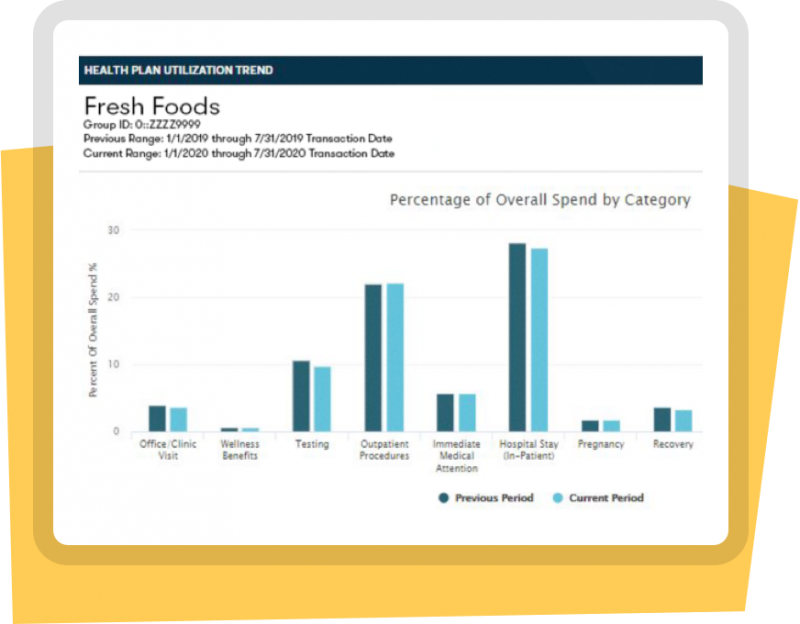 Plan with confidence
Accurately forecast future health care spending, evaluate the impact of plan design changes and track wellness program ROI, so you can help ensure your organization is optimizing its benefit investments.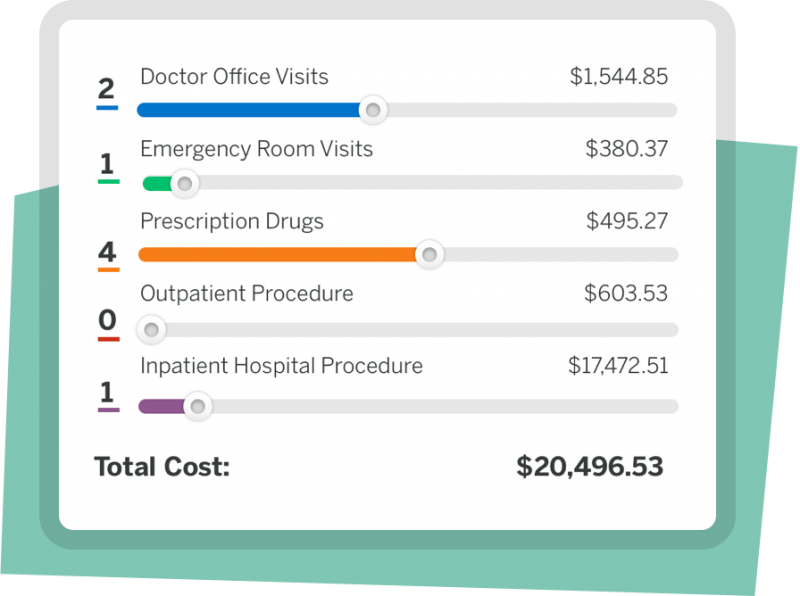 Empower employees
Personalize the health plan enrollment experience to help employees understand which plan makes the most sense for their needs, leading to more cost-effective enrollment and utilization decisions.
Rx Insights
Light the Way to Prescription Savings
Extend the power of Health Insights with Benefitplace™ Rx Insights. Through ongoing analysis of your prescription claims data and formulary, we'll identify drugs for which there is a lower-cost alternative and automate the process of getting the prescription switched for your plan members–saving you up to 15 percent on your annual pharmacy spend.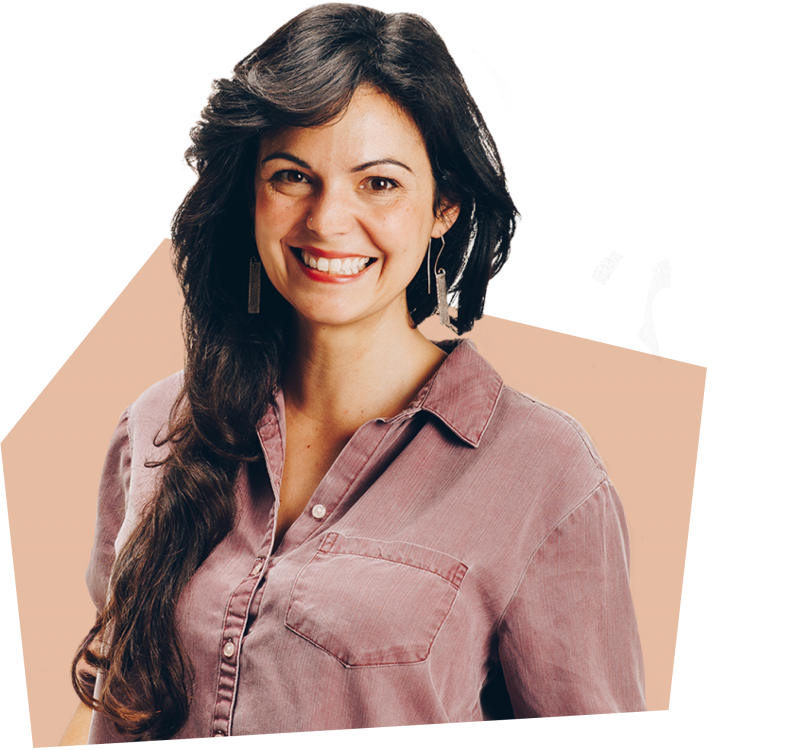 Real insight. Real results.
$1.5M
Saved by a government customer through analysis of prescription spend that identified fraud, waste and abuse
$2M
Saved by a university through HDHP adoption driven by claims data-based decision support for employees
$1M
Saved by a manufacturer through reduction in ER use by targeting conditions identified in data analysis
Turn your claims data into cost-saving decisions
Benefitplace Health Insights can help your company control health care costs and improve employee health outcomes. Learn more.
Explore Benefitplace
Benefitplace delivers an end-to-end employee benefits solution that streamlines how you manage your entire benefits program.
Additional resources for Health Insights
Take a test drive
Schedule a consultation with a member of our team and see Benefitplace Health Insights in action!