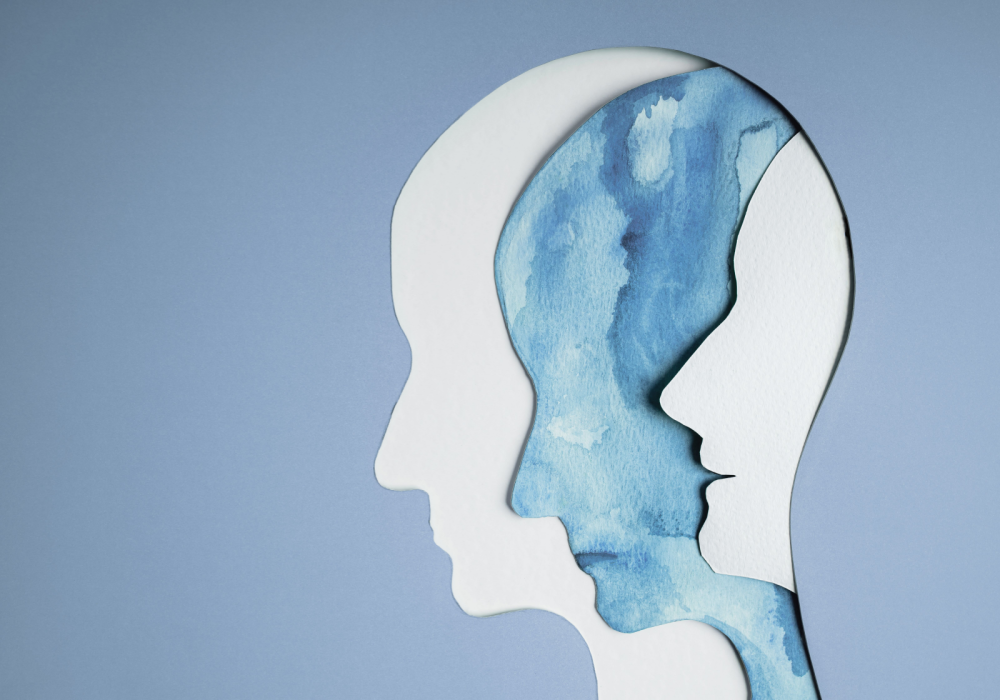 Workforce mental health has become a prominent topic of conversation across all industries. The pandemic placed mental health front and center in our collective minds — but in truth, it was already becoming one of the most pressing issues of our time. 
To make matters worse, modern work models may be contributing to the problem. As reported by SHRM, research from the Integrated Benefits Institute and Elevance Health shows mental health issues tend to be more prevalent among remote workers  
Plus, with more economic uncertainty, increased remote work and financial hardship, the need for workforce mental health support won't be going away any time soon. 
Health Plans: Part of the Solution 
The simple fact is that mental health has become a serious issue for employees and their employers —and naturally, employees look to their employers to provide adequate, and in some cases, additional coverage for mental health conditions. And who do both fully insured and self-insured employers look to in turn? Their health plan partners. 
Health plans are a major part of the solution to addressing employees' growing mental health care needs, including access, care and insurance coverage. Health plans must innovate to meet the expectations of employer groups and plan members — both to fulfill their essential role in mental health treatment and ultimately to attract and retain business. 
The Need for Health Plan Coverage for Mental Health Services Isn't Going Away 
Today, over 50 million Americans are living with a mental illness in a given year. While the COVID-19 pandemic may have brought mental health into the spotlight, it's far from a new issue. Research from 2017 found almost 20 percent of US adults have a diagnosable mental health condition in any given year. Moving into the early part of the pandemic, Mental Health America research found 21 percent of U.S. adults were experiencing a mental illness in 2019-2020. 
There's some evidence that things may have improved slightly since the pandemic, but there's more to the story. Research by the Integrated Benefits Institute found that while symptoms of anxiety or depression fell from 40 percent during the height of the pandemic to 35 percent in 2021-22, other indicators reveal a different reality: 
The percentage of Americans taking mental health prescription medications grew from 20 - 22 percent. 
Unmet counseling needs rose from 12 - 14 percent. 
Kaiser Family Foundation research found that 32 percent of U.S. adults had symptoms of anxiety or depression based on data collected in the first two weeks of February 2023. 
It seems clear the expanded need for mental health care is here to stay. 
Employee Health Plan Members Expect Mental Health Support 
Across U.S. households and workforces, there has been an increase in discussion of mental health issues and care in recent years. From social to news media, increased coverage has led Americans to recognize the need for mental health support that mirrors what is provided for physical illnesses and injuries. In fact, today, 77 percent of employees believe employers have a responsibility to ensure employees are mentally healthy and emotionally well.  
Reflecting these changes, employers are feeling the pressure to offer employees more comprehensive mental health coverage. According to the 2022 Kaiser Family Foundation Employer Health Benefits Survey, 48 percent of large employers saw an increase in the share of employees seeking mental health services in 2022. Indeed, the pressure is on. 
As you'd expect, health plans are responding to increased demands from employers to provide expanded mental health coverage. In 2023, 84 percent of health plans offer plans that cover mental health services — a significant increase from 74 percent in 2022. However, as we're about to see, there's more work to be done. 
Answering the Call for Accessible Treatment and Affordable Coverage 
In a sense, there are problems when the rubber hits the road. Despite the increasingly high profile of mental health, research by Mental Health America reveals many Americans still struggle to adequately address their mental health issues:  
There are an estimated 350 individuals for every one mental health provider in the U.S. (and the report suggests even this figure may underestimate the extent of the problem). 
Over half (55 percent) of adults with a mental illness do not receive treatment.  
Drilling down further, many substance use disorders are untreated; 15 percent of adults had a substance use disorder in 2022, of which 93 percent did not receive any treatment. 
While there are likely many reasons for these alarming figures, the same research by Mental Health America suggests the lack of affordable coverage is a significant factor: 
Over a quarter (28 percent) of adults with a mental illness aren't able to receive the treatment they need – and in 42 percent of these cases, cost was the main barrier. 
Over one in five (23 percent) of adults who experience 14 or more mentally unhealthy days each month are unable to see a doctor due to costs. 
We are likely to see the availability of affordable care rise as health plans enhance their mental health coverage and provider partnerships. 
Yet other potential areas for improvement for health plans and employer groups remain. These may include: 
Ensuring sufficient in-network behavioral health providers to allow timely access to services 
Covering sufficient psychological and/or psychiatric counseling sessions (e.g., weekly) 
Designing plans to provide richer support for employees and their dependents 
Expanding coverage (e.g., increase the number of covered visits) 
Looking for alternative ways to offer coverage via mental health vendors 
Providing employees with mental health stipends 
Offering self-care apps and resources 
Partnering with EAPs to provide services 
Helping managers to support employees, recognize signs, lead with empathy, and be prepared to share resources 
Health Plans are Stepping Up in a Variety of Other Ways, Too 
Health plans are making considerable efforts to improve the state of mental health in the U.S. beyond expanding coverage to support improved health outcomes for employees. A recent AHIP article details some of the mental health initiatives health plans are employing to support employers and employees. These include: 
Awarding millions of dollars in grants to schools, universities, nonprofit groups, and mental health charities 
Partnering with mental health charities and for-profit organizations to provide additional support to a wide range of groups and demographics 
Funding programs to help people suffering from substance misuse disorders 
Providing information to employees on how to identify competent mental health professionals 
In the coming months and years, it seems inevitable the need for mental health coverage and support will only increase — and health plans are already looking for innovative ways to provide it. 
The Power of a Personalized Health Plan Experience 
Beyond providing additional mental health coverage and working with new partners to provide mental health services, there's a further pressing need for today's health plans: to provide a personalized experience that supports each plan member's specific needs so they can understand their plan's full offering and make confident, informed choices. 
At Benefitfocus, we help our customers deliver on their health and benefits strategies by creating administrative efficiencies, making it easier to embed partners into the enrollment experience, boosting member engagement and identifying opportunities to help each member reduce costs and improve their health outcomes. 
Benefitfocus helps health plans to: 
Simplify administration, drive efficiencies and focus on what's most important 
Create meaningful connections with members, brokers and employer groups year-round through an engaging and hyper-personalized experience 
Identify key cost drivers and improve member health outcomes
To find out more about how Benefitfocus can help your health plan maximize customer experience and financial success, book a demo today.