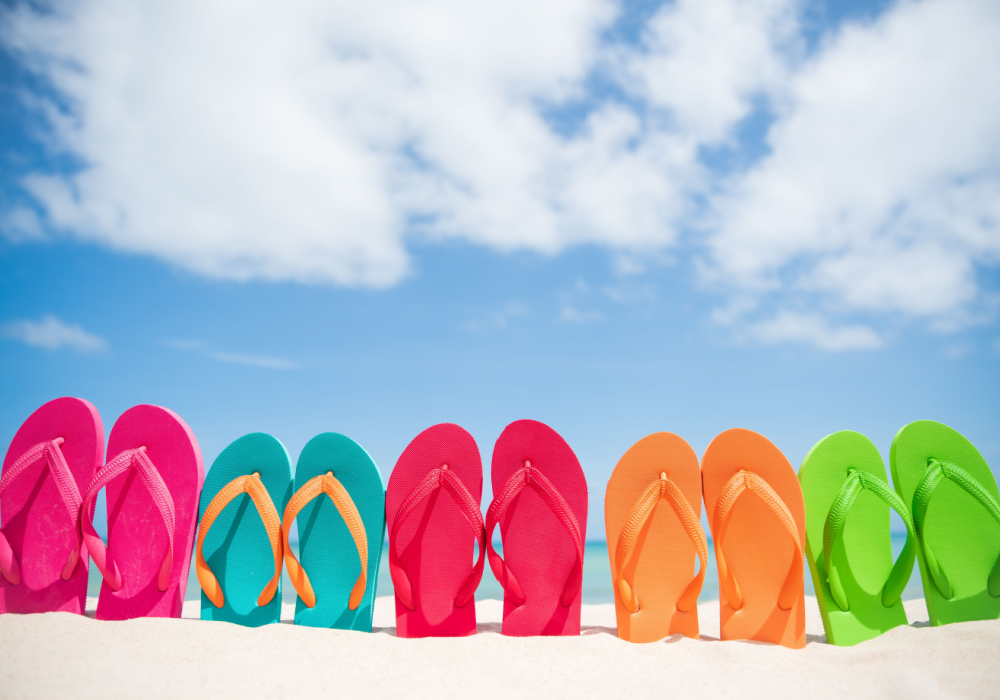 When we think of summer, often what comes to mind is backyard barbeques, beach days, adventuresome travels or family vacation. It's typically a time of more social connection with friends, neighbors and family. And with the Independence Day holiday kicking off a long weekend at the start of the month, employees should be taking time to kick back, relax and recharge.
    
It may come as no surprise to HR teams that many of their employees aren't taking the opportunity. According to Pew Research, nearly half of Americans aren't using all their paid time off. And when they do take time off, it doesn't get much better. Almost half of employees in a Qualtrics study reported working for an hour or more a day, even while on vacation. The fact is, Americans are known as workaholics. But you can step up the game on getting employees to take a (true) break! 
July may be Social Wellness Month, but it also includes International Self-Care Day (July 24, 2023) and International Friendship Day (July 30, 2023), so there are plenty of opportunities to remind employees to use their benefits for their health and wellness. 
Use these campaign recommendations to encourage employees to boost their social wellness this summer!
Set Your Campaign Objectives
When you encourage your employees – no matter their job title – to take quality time off from work (and they take it!), it results in positives for your company. You may want to consider taking some steps to put it front and center. 
Here are some tactics to bring your strategy to life:  
Create a workplace culture that invests in paid time off and encourages employees to take it, distraction-free. 
Discuss PTO openly and help departments create procedures for workload coverage.  
Remind employees about the benefits of taking time off. 
Make it easy for employees to track PTO. 
Encourage participation with your company's wellbeing app.

Try These Creative Ways to Help Employees Enjoy the Summer
Implement Summer Fridays. There's no right or wrong way to do this. Some organizations offer half days each Friday. Others give every other Friday off to half the staff, so someone is always working on Fridays, but everyone gets two Fridays off. And even others give staff every Friday as paid time off. 
Share the fun. Encourage coworkers to share their photos whether they took a vacation with friends or family, enjoyed the long July 4th weekend or spent a summer Friday doing something fun. When employees share their photos, it'll also encourage others to take a break, too. 
Help them beat the post-vacation blues. After being away to recharge, it's normal for employees to get the "scaries" about returning to their inbox. Practicing mindfulness and gratitude is a way to carry those joyful moments forward, even when they are over. Consider offering a journal to employees or encouraging them to use your mindfulness app. 
Bring fun to the office. Recharging doesn't have to be all about getting away from the office. You can also create celebratory summer fun by providing opportunities at the office. Host an office field day or celebrate National Ice Cream Day by getting an ice cream truck at the office that week. Or if your office is remote or hybrid, send a wellness box to employees' homes.
Encourage them to get outdoors. Everyone needs a little vitamin D, so encourage staff to get outside and soak up the sunshine by simply sitting at a park or taking a walk, hike, bike ride or whatever floats their boat. 

This Campaign Helper is featured in the 3Q2023 Employee Benefit Engagement Calendars + Campaign Helpers ebook, where more insights are waiting for you! Stay tuned...it's Coming Soon!