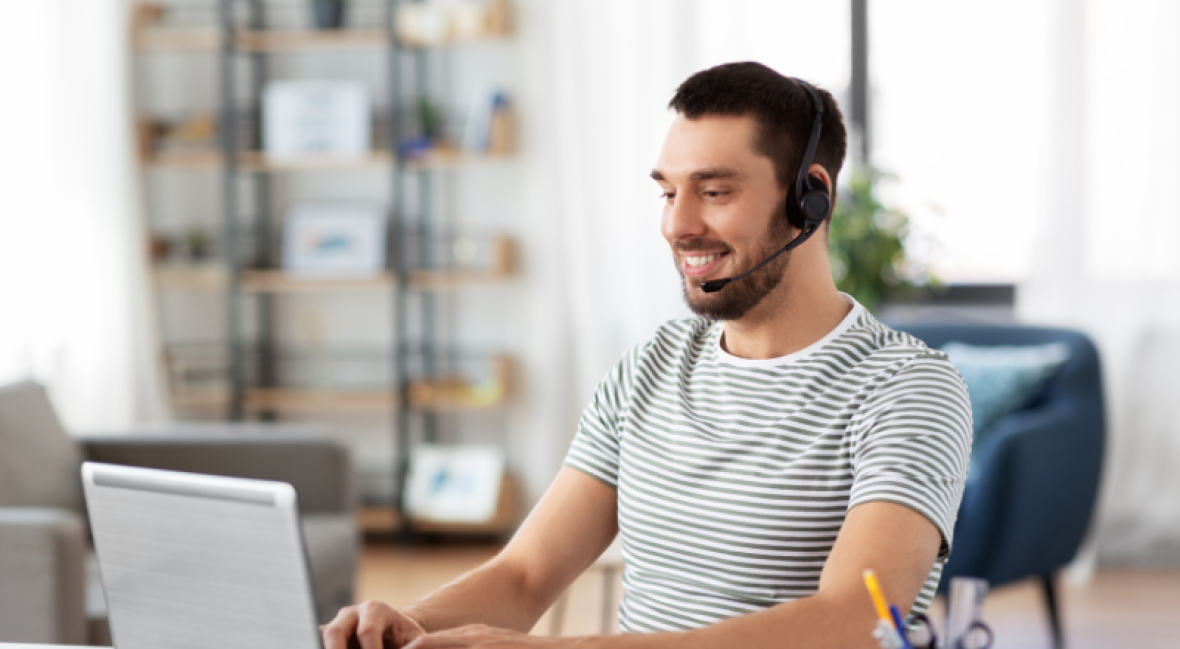 From Zoom meetings and online videos to personalized recommendations and plan comparison tools, technology has certainly made it easier for employees to learn about their benefits. Unfortunately, even the best self-service enrollment technology won't magically make every single employee self-sufficient. You'll always have people who want and need that human interaction and confirmation when they're making important decisions like enrolling in benefits.  
Think about an automated phone system. Have you ever pressed "0" for an operator instead of choosing another option? Or have you ever just said "operator" when the machine didn't understand you? While that operator is likely to make the same transfer the system would, sometimes you just feel more confident when a human does it.  
The same could be said for employees enrolling in their benefits—no matter how much direction and resources you provide, you're still going to have employees who won't take action (or be confident in that action) without a little extra help through an online chat or quick phone conversation with an actual person. 
It's not necessarily a bad thing for employees to have questions. But do you have the time and resources to handle all of them? 
The answer for most benefit professionals is no, which is why it's time to call for backup. With a dedicated employee benefits support center, you can give employees reliable answers to their common (yet very important) questions without putting unnecessary strain on your company's benefits team. 
But before you do that, make sure the partner you work with is going to create as seamless an experience as possible for your employee. Here are five things your dedicated employee benefits support center absolutely must do in providing reinforcements for your open enrollment: 
Speak the right language 
Interpretive language services are a must when you have a large population of workers that either don't speak English or speak English as a second language. Benefits are a complex topic, so it's always better if they can be communicated in the employee's native language.  
It's also important that the support team understands your company culture and benefits brand, so they can convey that when communicating with your employees. The ideal scenario would be that employees can't tell the difference between their support team and someone in your company's HR office. 
Take a multi-channel service approach 
Different employees prefer different methods when it comes to seeking support. Picking up the phone isn't always the most convenient thing either when they're juggling work and family. 
Today's service centers should offer multiple options for employees to get answers beyond a phone call, including a live chat feature with multi-lingual support and email support with prompt response times. AI-powered virtual assistants can also offer around-the-clock assistance for some of the most commonly asked questions.  
Understand your benefits program in and out 
You're turning over a high volume of questions to a dedicated support team. They need to be trained in your benefit plans, as well as the technology your employees are using, to be able to handle questions efficiently. The last thing you want is for an employee to call in and sit on hold for 15 minutes while the support team is busy looking through benefit manuals and trying to figure out the technology.  
The best support teams are going to be those that are also experts in the benefits field. Look for a support center that has formal training programs in place, both from internal sources as well as external sources.  
Offer flexible service options 
You want to be sure your employees are getting the support they need, when they need it. For some workforces, that means enrolling in benefits after work hours. Your support center should be available during the hours you're not.  
Deliver service excellence via workforce management  
Workforce management is critical in delivering high quality service. It helps ensure adequate staffing, optimal scheduling and continuous improvement.  
Behind every great front-line service center is a dedicated workforce management team that's focused on real-time and long-term capacity planning, resource forecasting and performance monitoring. This backbone is what helps a service center continuously improve support for customers. 
If you're looking for a full-proof back up plan for your next open enrollment, our Benefits Service Center checks these boxes and more to help you make sure nothing slips through the cracks. 
Related Items