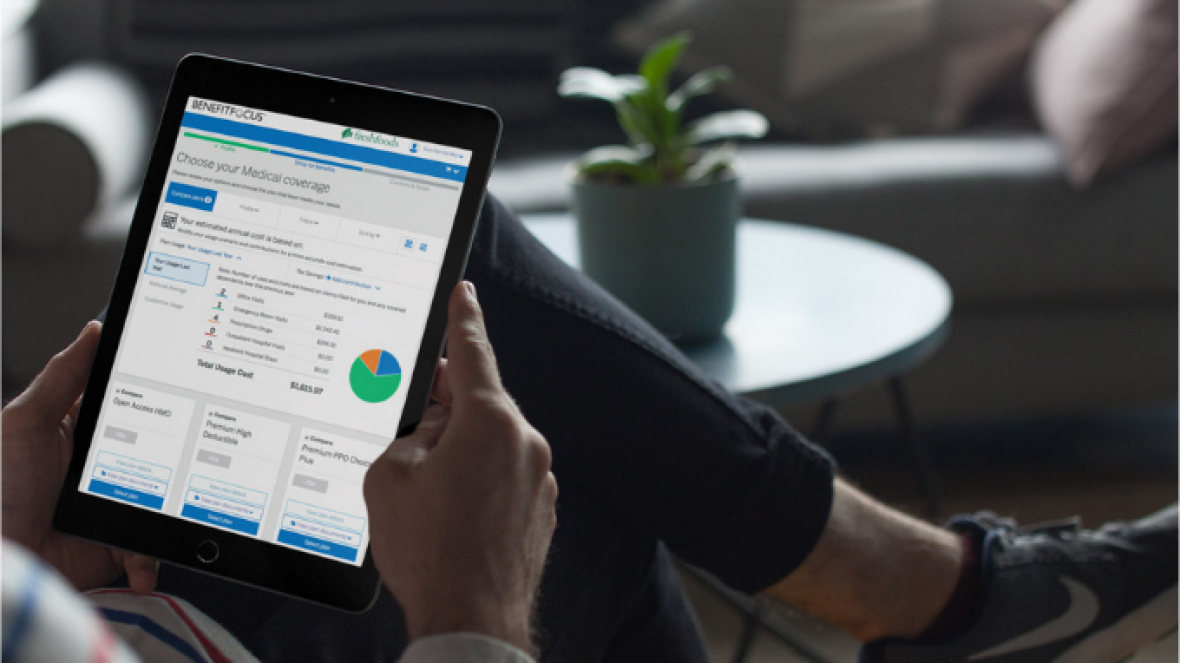 Today's employee benefit offerings are not what they used to be. Yes, you hear that health care is more expensive. But in response to those rising costs and the increasingly competitive job market, new types of benefits are emerging to feed the growing concept of health care consumerism. It's also changing enrollment strategies.
In a recent nationwide survey, 50 percent of employers report that they're planning to have an active open enrollment this year — a 30 percent increase over the past eight years. Additionally, 52 percent of workers from the same survey favored active enrollments.¹ 
Some employers have adopted a hybrid active-passive enrollment approach, which can provide the best of both worlds — higher visibility into the benefits being offered while still giving employees the ease of defaulting to the previous year's benefits. The hybrid approach also helps avoid the conflict many benefit teams face with active enrollments when employees "forget" to elect their benefits and lose their coverage.
Ultimately, there are some things that all employers likely have in common that should require some active element in open enrollment:
Change
Whether it's employees' lives or benefit offerings, there will be some type of change that has occurred over the course of the year. Requiring employees to review their benefits at least once a year (not including an official qualifying life event change), encourages them to consider how to align their benefits with their unique needs and life situation.
HSA/FSA Offerings
If you offer an FSA, you're well aware that employees must go in and elect their contributions at the beginning of the year. You're also likely aware of how FSAs and HSAs alike are largely under-valued and under-funded. But when an employee actively participates in enrollment, they're likely to contribute higher amounts to these accounts.
For example, among employees who actively enroll in their benefits, the average annual contribution to a single-coverage HSA ($1,575) is nearly 10 percent higher than average ($1,457), and the average FSA single-coverage contribution ($980) is nearly 20 percent higher than average ($821).² 
Missing/Incorrect Data
Just like employees' coverage needs change, so does their personal information. 
Incorporating a review of information like phone numbers, addresses, emergency contacts, etc., as part of the open enrollment process can make sure you have the most up-to-date data in your system. The last thing anyone wants is having their ex show up to the hospital because they forgot to change their emergency contact.
Employee Satisfaction Goals
Benefits are playing a larger role than ever before in talent retention. And as the price tag on core medical benefits continues to rise, so does the demand for voluntary benefits to supplement coverage and provide greater all-around protection.
In fact, 85 percent of employees see a growing need for voluntary benefits, and job satisfaction levels increase by 15 percent when an employee enrolls in voluntary benefits.³ And when employees do actively participate in the enrollment process, they're more likely to take advantage of voluntary benefit options to diversify their coverage.²
In addition to an expanded benefit offering to meet worker demands, you also want to provide the benefits technology that makes it easy for employees to engage with their benefits, not only during open enrollment but throughout the year. On the administrative side, the same system should reduce your workload regardless of enrollment strategy.
Need some help getting your employees to play a more active role in their benefits? Check out our tip sheet for measuring open enrollment engagement metrics!
1 JP Griffin Group
2 The Benefitfocus Platform
3 Aflac Workforces Report