Options for every employee
Diversify your benefits package with personalized offerings to attract and retain top talent in your industry.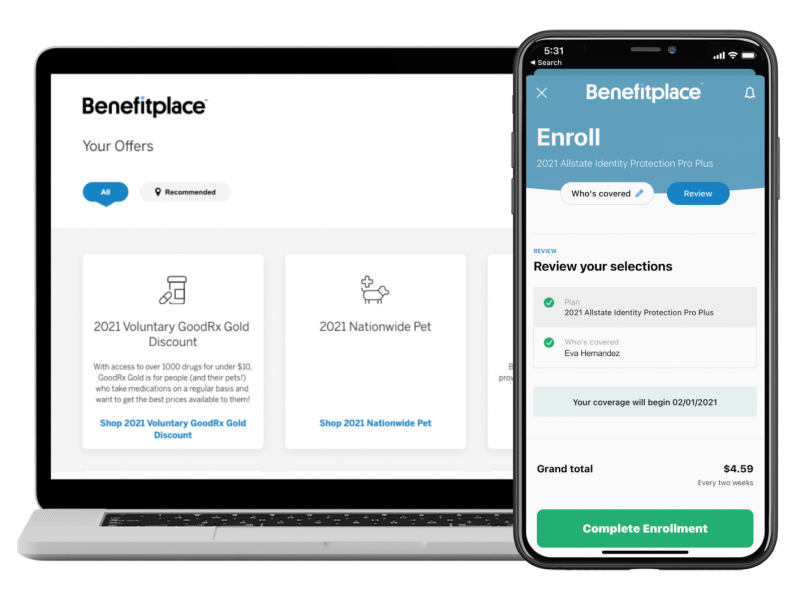 Benefit Catalog
Offer more choice with ease
The BenefitplaceTM Benefit Catalog gives you more benefits to offer without creating additional administrative hassle. Catalog products are easily integrated into the Benefitplace enrollment experience, plus our benefit advisors work with you and your broker to optimize your mix of offerings.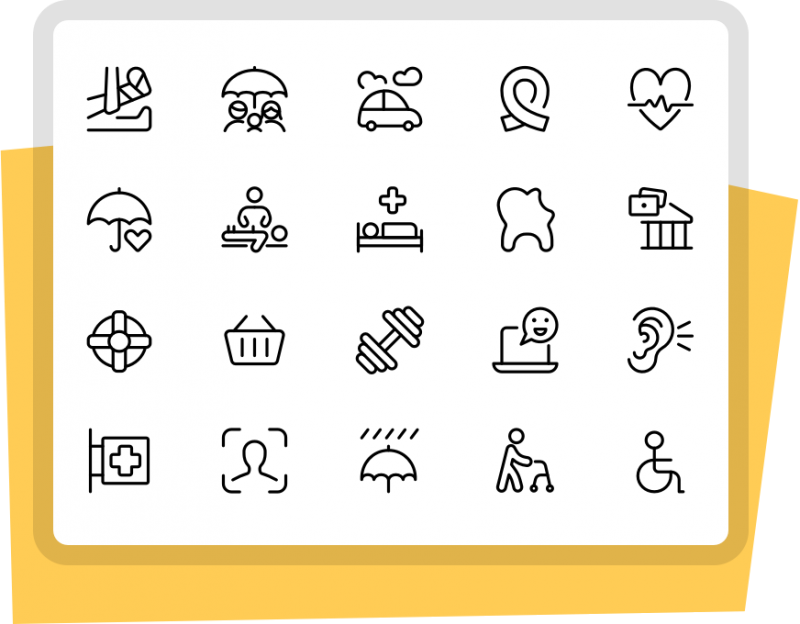 Find the perfect mix
Round out your benefits package with products to help employees with health and wellness, financial stress, investment protection, planning for the future, and more!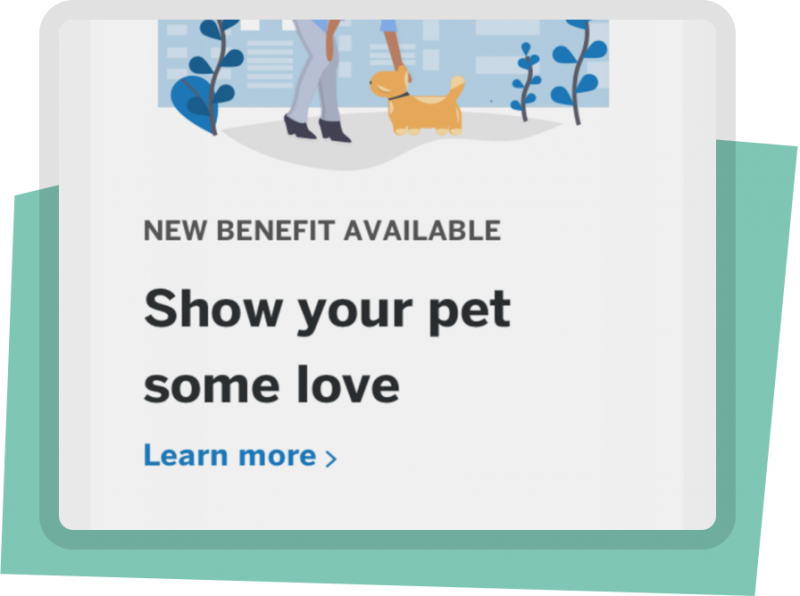 Drive higher engagement
Help employees get the most out of their benefits all year long with personalized benefit communications and in-app education.
Offer payment flexibility
Let employees pay for eligible Benefit Catalog products with any major credit or debit card, and don't worry about making changes to payroll.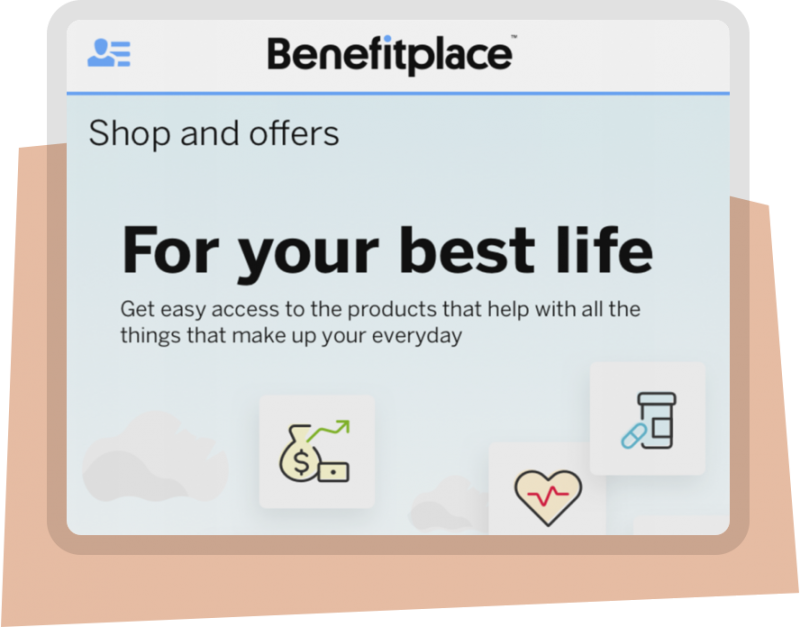 Introduce new benefits with ease
Quickly launch new products at any time of the year. With established integrations, implementation is a breeze and won't cost you a dime.
Explore Benefitplace
Benefitplace delivers an end-to-end employee benefits solution that streamlines how you manage your entire benefits program.
Find your perfect mix
View our full selection of industry-leading health, wealth, property and lifestyle products to enhance your benefit offerings.