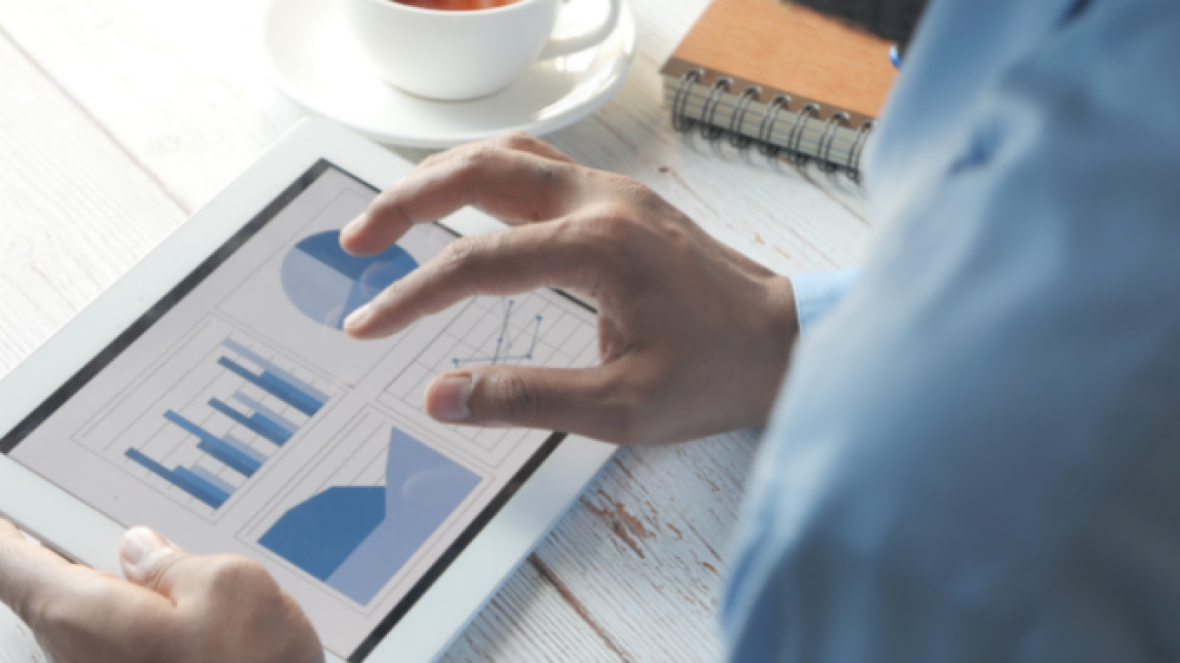 Big investments require big insights.
If you have money in stocks, bonds, mutual funds or other investments, then you know how helpful online investment management tools can be—especially if you have a large or diverse portfolio. You can visualize your various investments, monitor performance and make adjustments all in one place, helping you stay on track for your personal financial goals. And if you've hired a financial advisor to help manage your money, these tools can help ensure that you're both on the same page when it comes to your investment strategy.
But what about your company's goals and strategy for its investment in employee benefits?
Benefits make up approximately one-third of total compensation costs (often a company's second largest expense category), with health benefits representing the bulk of that.1 It's a massive amount of money, such that – as with personal investments – you likely enlist the services of a broker or consultant to help you manage it. The question is, do you also have access to online tools that give you direct insight into your health plan costs and performance?
Turn Benefits Data Into Decisions
Just as you benefit from the ability to view and manage your personal investment information at the click of a button, your organization can take advantage of data analytics tools that provide on-demand information to inform strategic decisions about your health plan.
With instant, anytime visibility into your company's health plan utilization data, you can be more proactive in managing your costs. For example, if you have a large number of employees visiting emergency rooms for non-emergency care, your health plan analytics tools enable you to understand this early in the plan year so you can take mitigating action, such as targeting education and communication to these employees and driving awareness of more appropriate primary care options. Strategically, the insights enable you to consider adjustments to health plan design that could help avoid similar situations in the coming years.
Every day, Benefitfocus' industry-leading benefits data analytics solutions help employers turn their benefits data into cost-saving decisions, with features like:
Modeling and forecasting tools to enable accurate projections of future spending and help evaluate the cost impact of changes to health plan design
On-demand reporting and analytics to provide the real-time transparency needed to understand what's driving benefit costs, mitigate over-spending, and track ROI of wellness programs and other initiatives
Clinical risk analysis to help monitor disease management for specific populations, identify high-risk individuals and detect gaps in care
Complement the Services of Your Broker
Just as the advisor-investor relationship is stronger when the investor has direct access to their account information, the broker-employer relationship can be optimized with benefits data analytics tools.
With technology that provides real-time health plan performance metrics, you and your benefits broker (or advisor or consultant) can make sure that the strategy you've developed together is working and identify where adjustments need to be made. For example, if your broker hired a wellness vendor to implement a wellness program at your company, your analytics tools can enable you to continually check for behavior change among your employees, using the information to help your broker keep the vendor accountable for positive results. Or your broker track utilization and report back to you. Either way, the technology enables a collaborative and personalized approach to your benefit strategy, helping you and your broker both work towards solutions that fit your company's needs.
Find out more ways data analytics has helped employers lower health care costs and improve outcomes. Download the infographic, 3 Key Levers for Health Care Cost Control.