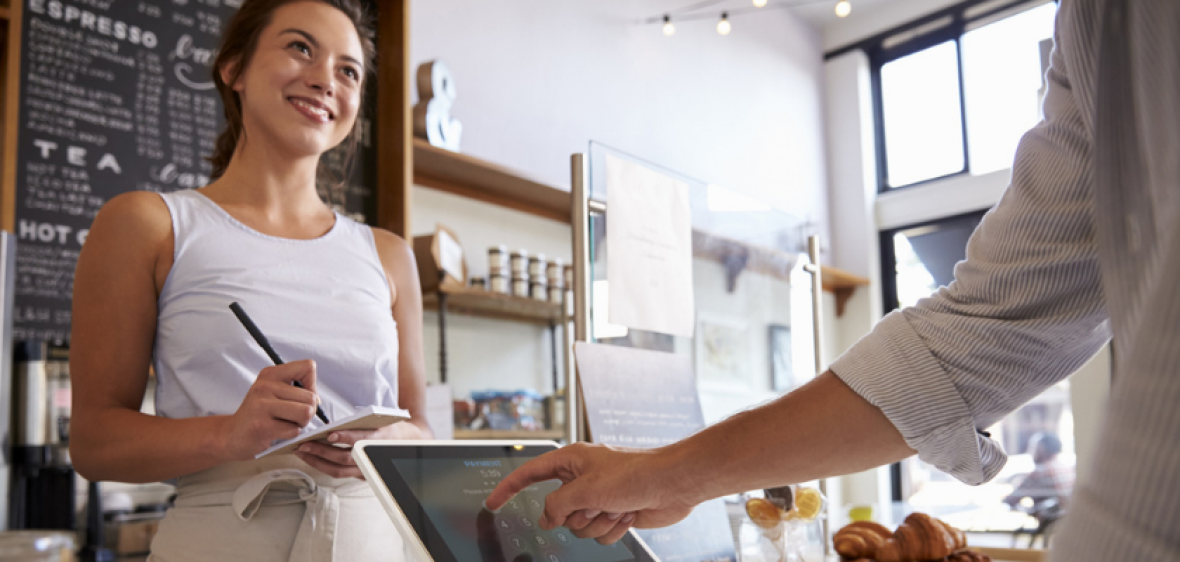 Part-time employees can be found in almost any company, but they're really the cornerstone for many businesses in industries such as retail, restaurants and hospitality. Even health care and educational institutions rely heavily on part-time workers. What do these employees have in common? For the most part, they're not eligible for benefits. 
But wait... the majority of these individuals are the ones making face-to-face contact with your customers every day. It seems counter-intuitive that you wouldn't offer them something that brings peace of mind and protects their well-being. Plus, 4.6 million of these individuals are part-time for economic reasons, according to the latest report from the Bureau of Labor Statistics.1 That means they would prefer to have full-time employment, but either their hours were cut or they were unable to find a full-time job. As a result, they may have lost their eligibility for certain benefits, putting more strain on their financial situation. 
Big brands like Starbucks and Costco have taken this into consideration, offering tailored benefit packages to their part-time workers that even includes tuition assistance programs (no wonder you get a smile in every cup of coffee).2 And they're doing it all without breaking the bank or their backs over complex administration. 
Organizations that partner with connected benefits management platform can offer benefits to their part-time population with ease. So throw the following excuses away and actually make part-time benefits a strategic asset to your business. 
Excuse #1: "The process is manual, so it's easier to deal with churn than the extra work."
When you think about putting together a benefits package for part-time employees, you might cringe knowing that it requires negotiating multiple contracts with different carriers only to put more administrative strain on your team. Not offering benefits to this population can be just as harmful, though. Some may choose to navigate the sometimes complex (and expensive) public marketplace options, or others could just skip enrolling all together. And I'm sure you don't want Joe showing up for his shift only to start coughing on your customers because he can't afford to go to the doctor.  
This can all be avoided if your online enrollment system can be configured to support complex eligibility rules and multiple integrations. Then, if you have to bring in a different carrier, it's a turnkey process that doesn't require a big implementation project. Sure, it might be a little more work up front for configuration, but if it happy employees with minimal administrative strain in the end, it's definitely worth it. 
Excuse #2: "They might not have enough money in their paycheck each time."
Part-time employee schedules most likely vary from week to week. And because most of them are hourly, any time off would mean less of a paycheck. Payroll deduction is typically how employees pay for benefits, but this can quickly become an administrative nightmare if you're dealing with manual reconciliation reports and retroactive payments.
Now, employees can pay for insurance just like they pay for anything else online - directly to the provider. So instead of dealing with the hassle of payroll, benefits management platforms with direct billing capabilities allow employees to pay for their benefits with a credit or debit card, and payments are sent directly to the carrier. No middle-man administration necessary. 
Excuse #3: "It's difficult to communicate with those who are here only part-time."
Communication is key when it comes to benefits, and it may seem like a constant challenge with full-time employees. How could it be any easier to engage the part-time workforce? Not to mention, part-timers are unlikely to sit in front of a computer checking email all day, since most of these workers are in service industries. 
While this may seem like a significant challenge, it's probably the easiest to overcome in today's world, where almost everyone is connected to the internet through a mobile device. Advanced benefit enrollment systems have gone mobile, too. From text messaging capabilities to mobile-friendly enrollment apps, your employees can get up-to-date benefits information from anywhere at any time. 
The next time you find yourself making an excuse as to why you're not offering employee benefits to your part-timers, evaluate if you've partnered with the right technology partner that is helping make benefits a strategic asset to your business.
See how Benefitfocus makes it simple to offer a competitive benefits package for full and part-time customers. Explore the Benefitplace Benefit Catalog today!
1. bls.gov