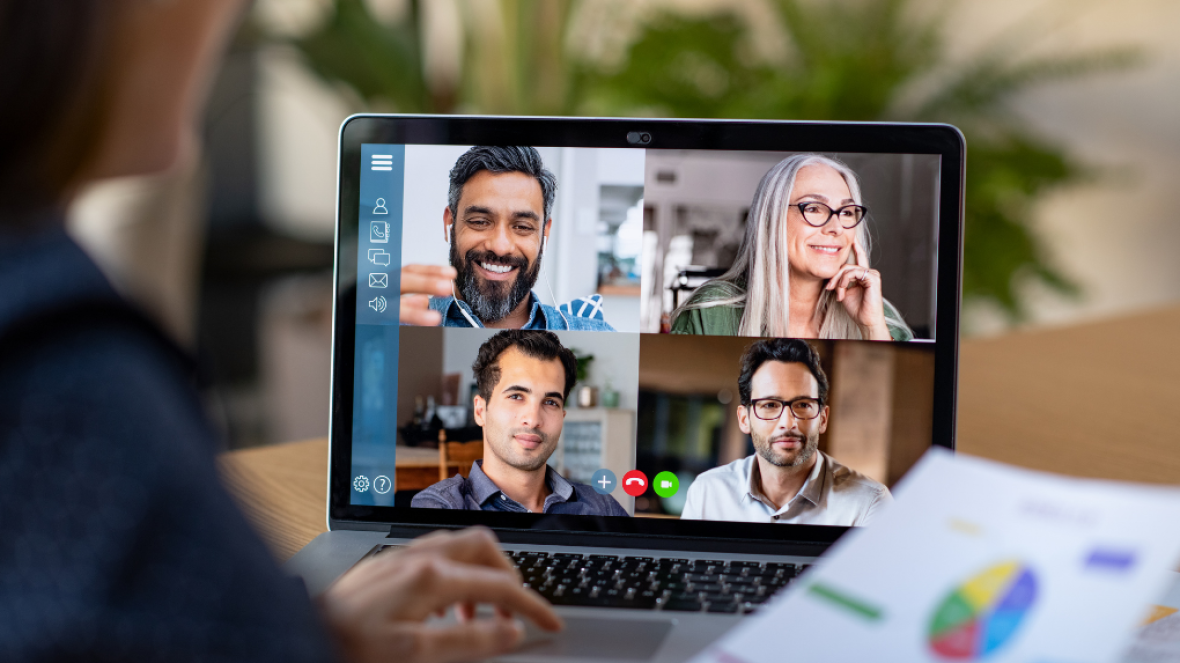 Health insurance providers were already well-acquainted with many disruptors in their industry, but COVID-19 has taken disruption to a whole new level. One of the biggest challenges is the shift to working from home while providing support during an unprecedented pandemic.
But why is telework so difficult for health plans?
A big reason is the on-premise systems that require employees to be "on the network" to execute necessary administrative functions. Making the overnight change to having thousands of employees work remotely is something many health plans simply were not prepared to do. 
However, health plans that had already invested in Benefitfocus' cloud-based platform to support core business functions were able to make the shift more seamless for their workforce, their brokers, groups and members. This type of partnership also gives health plans the advantage of focusing on their core business instead of worrying about keeping systems running. Ultimately, these health plans expect this investment to provide an even greater return given the long-term impacts of COVID-19 on their business. 
Here are three key functions where health plans are seeing their investment really pay off as a result:
1. Broker Support
The vast majority of the U.S. economy is made up of small businesses and these groups rely on brokers to help them purchase and manage their health plans. Similar to supporting a remote workforce, health plans need to enable brokers to conduct business virtually with these groups, or else lose business all together. 
A single, cloud-based platform that allows brokers to package, quote, close and onboard group business digitally ensures continuity and eases transition during a time of massive change. The platform also gives brokers the ability to replace face-to-face interaction with a seamless digital tools for employers to complete necessary steps for shopping for, enrolling in and managing their benefit plans. This, in turn, helps health insurers gain loyalty among brokers even after the pandemic passes. 
2. Enrollment
We're still seeing the short-term impacts on health insurance enrollment as a result of COVID-19, as the IRS recently rolled out new legislation to allow for mid-year health plan changes. Health plans are expected to support employers who choose to make this option available to their employees, regardless of the enrollment system the employer uses. 
There are a few different aspects of enrollment amid the pandemic that a cloud-based platform enables health plans to address. First, rule-based enrollment workflows can be configured easily to allow for any changes that employers choose to make. Second, it eliminates the need for any manual processing, automatically transmitting data from enrollment systems to the health plan's membership system. This allows health plans to support enrollments via file submission from groups whose employees are using third-party system to select their benefits. And out of precaution to prevent the spread of the virus, many health plans are eliminating paper forms and requiring 100 percent electronic enrollment — a practice that will help increase efficiency in the long run and streamline renewals. 
3. Billing
In an environment where health care coverage is seen as essential, health plans are being asked to do whatever they can to help members. This includes accepting credit cards in place of ACH payments for workers that may have shifted to paying their premiums out of pocket, or even removing penalties for late payments. And just like they've done for enrollment, some health plans are no longer accepting paper checks as many do not have employees in a central location to collect and process this form of payment. 
Having a cloud-based platform in place that not only supports all types of payments, but also synchronizes enrollment and billing data gives health plans the ability to support members in this uncertain time without losing a beat. Long term, this automated invoicing and payment processing eliminates the printing and distribution costs while increasing efficiency. Not to mention, members can easily pay their bills however they want from any device they want, helping increase satisfaction.
Consolidating all these business processes on a single cloud-based platform has helped health plans successfully manage the many changes of COVID-19 and better position themselves for long-term growth and accelerate digital transformation as a result of the pandemic. 
Download the whitepaper, Accelerating Digital Transformation, to learn more about how a quote-to-pay platform enables health plans to gain a competitive advantage in today's post-pandemic insurance market.
Related Items