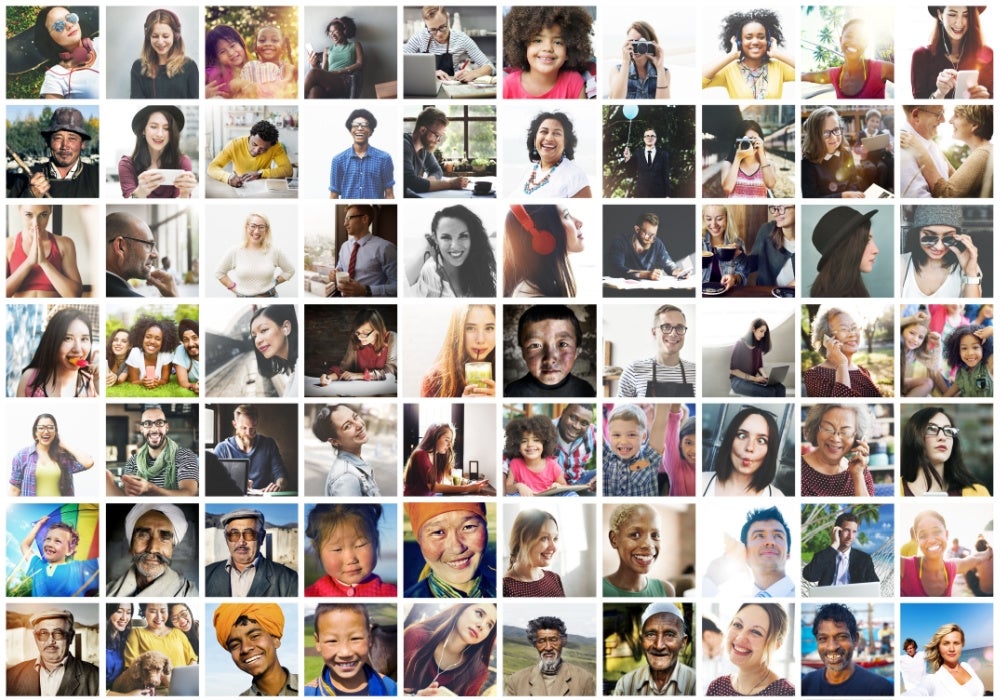 Diversity, Equity, and Inclusion (DEI) has been a hot topic for many years now. But how much has really changed? 
While there's been an explosion of DEI-related job postings — they rose by 123 percent between May and September 2020 despite challenging economic conditions resulting from the COVID-19 pandemic — the evidence suggests that little progress has been made when it comes to health care inequality. 
This article looks at past and current inequities in U.S. health care and offers four steps health plans can take to tackle them. 
The Background: It Doesn't Look Good 
Almost 40 years have passed since the Department of Health and Human Services (HHS) released the Heckler report, which found that 60,000 excess deaths occurred annually due to health disparities. 
Twenty years ago, the Institute of Medicine's Unequal Treatment report concluded that: "race and ethnicity remain significant predictors of the quality of health care received." However, the 2021 National Healthcare Quality and Disparities report found that, since 2000, disparities have narrowed for just: 
8 percent of measures for American Indian and Alaska Native populations 
2 percent for Asian populations 
3 percent for Black populations 
4 percent for Hispanic populations 
10 percent for Native Hawaiian/Pacific Islander populations 
In some cases, measures are even moving in the wrong direction. One study found 43 percent of quality measures declined for Black populations between 2000-2021 as compared to certain other groups.  
Gender disparities exist, too. According to a study published by U.S. Pharmacist, conditions that have been identified as having higher morbidity and mortality among women than men include: 
Cardiovascular disease 
COVID-19 
Cancer  
Reproductive health  
The report posits that "access to adequate health care, access to support services or a female's genetic makeup further contribute to health disparities."   
What's more, women, and specifically women of color, are underrepresented in clinical trials, which has limited biological understanding and contributed to health inequities and social injustice. 
Despite many attempts to improve health care equity, one could question how much progress has been made. The most recent example of this came during the COVID-19 pandemic where state data indicated Black Americans died at greater rates than white Americans. And in 2021, CDC figures show the maternal mortality rate for non-Hispanic Black women was 2.6 times the rate for non-Hispanic White women.  
What is the Purpose of DEI in Health Care? 
Very simply, the aim of DEI in health care is to avoid inequality between demographics and ensure all groups have access to the health care and related services they need. This includes: 
Fair and sufficient access to health care 
Benefits they understand and can use effectively 
Education to choose and use benefits appropriately for their circumstances 
Support to ensure they get the most from their benefits — for their own health and wellness and that of their families 
So, where do health plans come in? 
Health plans may be uniquely situated to help eliminate health care disparities and address the underlying drivers of inequality. Below we'll look at some of the ways health plans can support DEI in health care, along with examples of steps health plans are already taking to close the gaps. 
4 Steps Health Plans Can Take to Tackle Inequity 
Step 1: Community engagement and support 
A growing body of evidence suggests that community involvement is crucial at every stage of health equity efforts. This makes a lot of sense, as community leaders may be more likely to know how and where changes and support are needed than commercial or government actors. 
An example of this in action was the affiliation between Highmark Health and HealthNow New York, Inc., which was agreed upon by the Department of Financial Services (DFS) and the New York State Department of Health (DoH) with a condition that the companies "...expend at least two million dollars ($2,000,000) per year for each of the next five years to improve racial and health inequities in the Western New York and Northeastern New York markets." 
The health plan has already awarded several million dollars in grants, including to the Buffalo Center for Health Equity, to "...support organizational capacity building and programs targeting communities with the greatest health disparities, including a blood-pressure control pilot project." 
Step 2: Investment further upstream 
Some large national plans invest in both services and the capital needs of communities, including housing. For example, Humana, Inc., based in Louisville, focuses on housing support, as well as partnering with legal services organizations to prevent eviction. In 2021, Humana committed to investing 25 million dollars to increase the supply of affordable housing in several states. 
Similarly, UnitedHealthcare committed over a million dollars in grants to New York nonprofits for community initiatives related in part to improved nutrition and behavioral health. The health plan also reports having invested over 500 million dollars in affordable housing, including supportive housing in underprivileged areas such as Los Angeles and Long Island. 
Step 3: Intentional spending 
Perhaps even more significantly, some health plans are improving the economies of local communities by being intentional with their spending. For example, BCBS of Massachusetts takes a strong approach to supplier diversity. The health plan's annual progress report details "direct diversity spending" of around 43 million dollars, plus 37 million dollars in salaries and benefits for employees from the jobs at the companies reached. 
Step 4: Supporting more ethnic minorities into medicine 
A growing body of evidence suggests that "racial concordance" between patients and health care providers is associated with improved health care use and lower total health care expenditures in minority populations.  
However, a recent study from the Association of American Medical Colleges (AAMC) found that 5.7 percent of U.S. physicians identify as Black and 6.9 percent identify as Hispanic. (Note that physicians could report more than one race or not respond per the study.) Incidentally, AAMC also reveals 37.1 percent of the active physician workforce in the United States were women in 2021, compared with 28.3 percent in 2007. 
This is another area where health plans can make a difference. For example, BCBS of Illinois has set up an Institute for Physician Diversity, which partners with academic medical schools, teaching hospitals and other organizations to "achieve greater racial and ethnic diversity in the physician workforce." 
Taking the Next Steps 
While the four steps listed in this article may be excellent ways for health plans to support DEI in health care, we have barely scratched the surface of the issue. The current inequity in health care service and outcomes for minority groups in the U.S. remains significant — and there are many ways for health plans to help. 
The United Hospital Fund has recently released a report that provides a more thorough picture of the problem, research and potential next steps for health plans: Leveling Up: A Role for Health Plans in Improving Health Equity in New York. While the report focuses on the New York area, it references research and cases that apply to the US as a whole. If your health plan is interested in supporting DEI initiatives or improving health equity in its local communities, this report is a must-read.