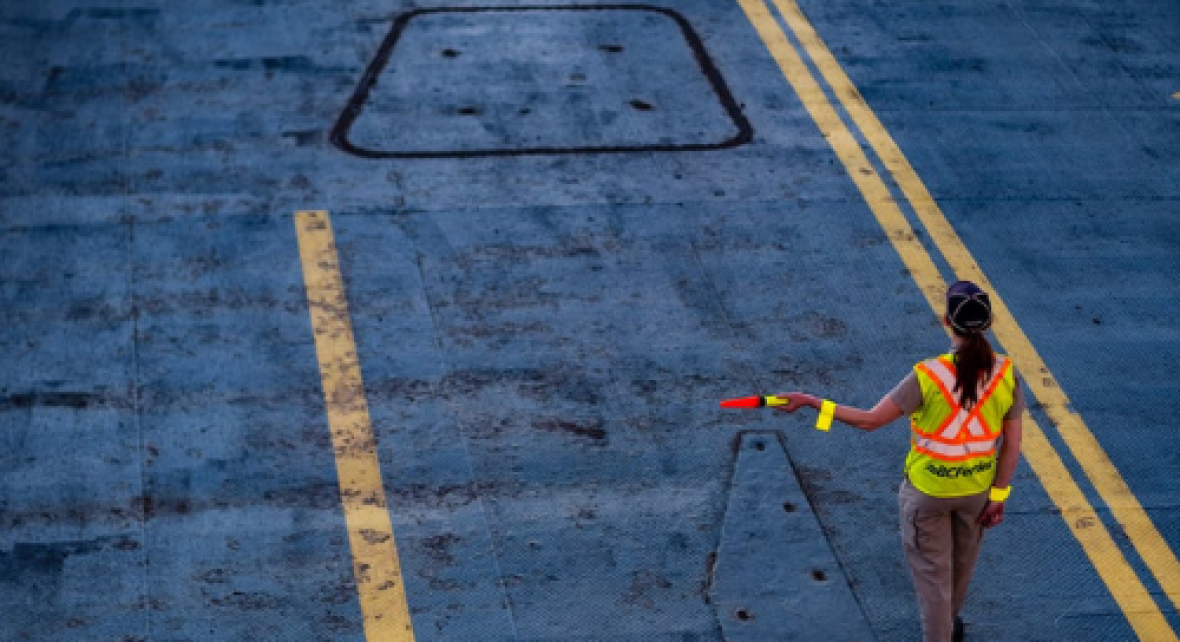 Our customer success team at Benefitfocus takes an active role in our customers' open enrollment strategy planning. That's why we tapped our director of customer success management to share best practices and asked him to share a bit of his wealth of knowledge collected over the years working with our customers. 
Here's some insight he shared on the pitfalls he helps employers try to avoid during open enrollment to achieve the best results:
1. Sticking with a passive open enrollment. 
Q: Why are you such a big advocate of shifting from an active to a passive open enrollment?
A: It's more about meeting employee expectations. In 2019, employees expect an opportunity to at least look at their benefits. They want a higher level of transparency, and an active enrollment provides an avenue for that. 
Also, medical plans have increased both for employers and employees. The one way to control those costs is for everyone to have skin in the game. So when employers shift to an active open enrollment, we see more employees adopt those lower-cost high-deductible health plans (HDHPs) along with an HSA. Plus, this helps employees get out of the auto-pilot, "set-it-and-forget-it" mindset. The last thing you want is an employee in a plan they can't afford without any ancillary benefits to supplement their out-of-pocket costs. 
Ultimately, active enrollment pushes employees to evaluate and really make the best decisions for themselves and their families. 
2. Making open enrollment longer than two weeks.
Q: Do you see many employers conduct an open enrollment longer than two weeks?
A: Two weeks is pretty standard, and I mostly advise customers not to stretch it out longer than that. It really just ends up working against you. All you're doing is pushing out the deadline for employees to wait until the last minute, whether that's the end of a two-week or four-week period. And with the ability to enroll in benefits from your smartphone from anywhere at any time, there's really no excuse for employees to not have time during a two-week period. 
The only time I would advise a client to extend the open enrollment period is if they're in a unique situation. For example, we have a customer that literally has employees that are out on the slopes in Alaska working for weeks at a time where there is no cellphone service or wifi access. This would be an instance where they're likely to extend to four or six weeks. 
3. Not requiring data capture
Q: Beyond elections, what types of information are employers really wanting employees to update during open enrollment?
A: There is a lot of essential information employers have the opportunity to capture during this time, and we work closely with customers to have it as a requirement for employees to review current data and input missing pieces. Addresses are big as this could impact medical plans as well as emergency contacts and phone numbers. 
A big one in my book is beneficiaries. There's nothing more devastating than having to have a conversation with a spouse about not having an assigned beneficiary. The situation can be much worse when someone else is assigned as the beneficiary because the employee forgot to update this information, so we highly recommend customers make this a required part of the enrollment process.
Another thing we are seeing customers emphasize is the ability to capture mobile phone numbers. With the majority of the workforce owning a mobile phone, it can be a great way for employers to push information and updates via text. Benefitfocus has made great strides to build out mobile technology to enable automated notifications that keep employees up-to-date on relevant benefits information, so they're always aware of the coverage they have and what is available to them. 
4. Starting communication too late
Q: What are the communication tips you give your customers for open enrollment?
A: Communicate early and often in multiple ways. I've always heard that it takes people hearing/reading information seven different times and seven different ways before they retain it. It seems to hold true when it comes to benefits education. Video, text messaging, email, mobile apps, etc., it's all available to push educational content to employees. More importantly, it's imperative for employers to embrace year-round communication — from the time they confirm a plan offering, to enrollment, and also when the benefits become effective. 
I also continuously remind customers not to feel like they have to do it all on their own. Medical and voluntary carriers have a ton of content they can provide to help communicate benefits and educate employees. Your technology partner should be contributing to that communication strategy too by providing those multi-channel messaging capabilities along with offering resources to help craft that message. We work with 1,000+ customers who are likely communicating something similar, so we're always sharing ideas of what's worked in other organizations as well as our own. 
5. Offering voluntary benefits only during open enrollment
A: Is there such thing as offering too much choice during open enrollment?
Josh: The short answer is, yes. Employees can easily feel overwhelmed and frustrated with the process when there are too many benefits to review and elect. Presenting everything in one workflow without being thoughtful on how it's perceived can also potentially lead to over-insured employees. 
That being said, I do think voluntary benefits are a powerful, low-cost tool employers should be taking advantage of to recruit and retain talent. There has to be some strategy, though, not just with the offerings but also the timing. There are several of these voluntary benefits, like pet insurance and identity theft protection, that can be offered at any time of year. Treating these separately and timing roll outs throughout the year can help employees really focus on what's important for open enrollment like gap coverage and contributory accounts to supplement core medical benefits. 
We've also seen customers hold off-cycle enrollments exclusively for voluntary benefits as a way to reinforce the value of these offerings as well as how they play a role in employees' total compensation.
Find out more ways we're helping customers and their employees navigate open enrollment with ease and confidence.