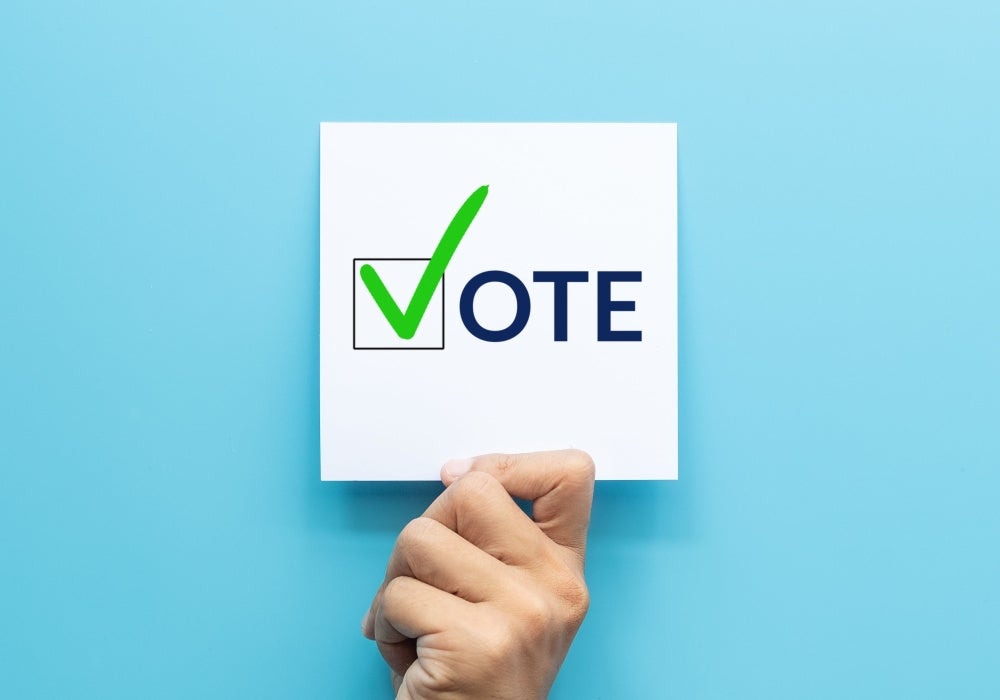 Let's start with what we know: 
First, the Democrats will hold on to the majority in the Senate. This is a noteworthy result because in the run up to November 8, a number of pollsters and political commentators predicted that the Democrats would lose in States like Arizona, Nevada and Pennsylvania, thereby losing the majority to Republicans. However, the Democrats won in each of these States, effectively sealing the deal on maintaining their Senate majority. 
Second, Republicans will take over the majority in the House of Representatives. This is a noteworthy result because this means that we will have "split government" throughout 2023 and 2024. In other words, Republicans will hold the majority in the House, while the Democrats will hold the majority in the Senate and the White House. 
Third, the projected "red wave" did not materialize. What I mean here is this: Over the past month or so, pollsters and political analysts suggested that Republicans would win upwards to 30 seats in the House and, as noted above, the Senate seats in Arizona, Nevada and Pennsylvania. Again, Republican Senate candidates did not prevail in these States. Also, while Republicans have taken back the majority in the House, the Republican majority is razor thin, meaning Republicans only picked up handful of seats, falling short of expectations. 
Interesting Takeaways from the Election Results 
First, it is clear that we have an evenly divided electorate. We didn't see the pendulum swing wildly like we have seen in prior elections. 
Second, it appears we have an astute electorate when it comes to candidates they voted for. For example, the majority of the electorate seemed to signal that they want to move past the rhetoric on both sides, and "candidate quality" mattered. What I mean here is that regardless of party affiliation, a candidate's character, history and position on issues were all weighed by the electorate, and then voters voted their conscience. 
Third, "moderates" in both political parties helped each respective party, but in different ways. For example, a number of moderate House Republican candidates won their races, which effectively helped the Republicans re-take the majority in the House. On the other side, a number of moderate Democrat candidates won, thereby limiting the projected "red wave" to a "red ripple." 
Now that we know we will have "split government," here are some things we should expect on health care policy over the next two years: 
Legislation 
There won't be a lot of legislation getting signed into law by President Biden. But, there will likely be a good amount of legislation passed by the Republican majority in the House on Republican-leaning policy items. In other words, the House will endeavor to lay some ground on Republican-leaning policies by holding hearings and then passing legislation on the House floor in a show of support for issues that Republicans will want to pursue if they win back the White House, hold the majority in the House and take back the majority in the Senate in 2024. 
These policies will include expanding the use the Health Savings Accounts, extending and expanding the use of telehealth, codifying and improving Individual Coverage HRAs (or ICHRAs) and permitting small businesses and self-employed individuals to participate in an association health plan.  Obviously, with a Democrat majority in the Senate, none of these Republican-leaning policies will go anywhere. 
But, that doesn't mean that we won't see some bi-partisan legislation. For example, expanding the use of tele-health enjoys bi-partisan support. Increasing the transparency of hospital pricing and also increasing the transparency of the amount of money a policyholder/participant pays out-of-pocket has bi-partisan support. Even policy changes relating to Medicare Advantage holds some bi-partisan support. One wild card I see legislatively in 2023 and 2024 is Medicare and Medicare Advantage.  Democrats want to protect Medicare and Republicans are supportive of promoting Medicare Advantage. I believe there is a way both parties can get what they want through bi-partisan legislation that makes policy changes to extend the life of the Medicare Trust Fund, while also including policies that improve and promote Medicare Advantage plans. Only time will tell… 
Regulations 
With limited legislating over the next two years, the Biden Administration is very likely to introduce regulations and guidance promoting and implementing Democratic policy priorities. 
Drug Pricing 
For example, the recently enacted Inflation Reduction Act (IRA) included drug pricing reforms that the HHS needs to implement. So in this case, we will be sure to see regulations and guidance implementing these provisions.   
Also, because lowering prescription drug prices is a priority for the Biden Administration, we should expect to see regulations and guidance that go beyond merely implementing the IRA's drug pricing reforms. For example, we could very well see guidance requiring more transparency of drug pricing and rebates, and we could even see certain disclosure requirements imposed on Pharmacy Benefit Managers (PBMs).   
Transparency of Medical Prices and Out-of-Pocket Expenses 
Although the requirement to disclose in-network rates and out-of-network allowed amounts through machine-readable files on a public website was effective last July (i.e., July 1, 2022), expect guidance improving and clarifying specific aspects of this requirement to make it easier for insurance carriers and self-insured plans to comply, and to ensure that the publicly disclosed data is meaningful, understandable and consumable. 
In addition, the Transparency in Coverage (TiC) Rule "cost-sharing liability tool" is effective January 1, 2023, and also January 1, 2024, and while the TiC Rule itself was issued back in 2020, I would expect to see clarifying guidance and FAQs that will help stakeholders better understand how to operationalize this disclosure tool. I also expect the Federal Departments will seek to issue proposed regulations coordinating the cost-sharing liability tool regulatory requirement with some of the statutory "transparency provisions" of the No Surprises Act. 
The "Transparency Provisions" of the No Surprises Act 
Speaking of the "transparency provisions" of the No Surprises Act, there is no doubt in my mind that we will finally see regulations and guidance implementing the Advanced Explanation of Benefits (AEOB) and improving and updating provider directories in 2023. We should also see additional guidance relating data-sharing/allowing plan sponsors to access their own data from provider networks and the new broker disclosure rules.   
In addition, the Prescription Drug Reports (which must include information on health care spending, premium payments, covered lives, along with prescription drug spending and rebate data) will continue to vex insurance carriers, self-insured plans and their service providers, so we will see ongoing technical support and clarifying guidance on this requirement. The Federal Departments will also be releasing a "report" analyzing all of the data submitted in the Prescription Drug Reports, including spending trends and information on the types of drug rebates and discounts PBMs offer to carriers and plans.  
Surprise Medical Billing 
We are likely to see more guidance on the surprise billing protections in the form of FAQs and other clarifying guidance. Also, the final surprise billing regulations issued back in August 2022 only finalized certain aspects of the Interim Final Rules issued back in 2021. So, I expect we will see more regulations finalizing other aspects of the surprise billing protections. Some of this guidance will be driven by the ongoing litigation in this area. 
Value-Based Purchasing 
We will also likely see guidance released from HHS's Center for Medicare and Medicaid Innovation (CMMI) relating to, among other things, value-based contracting and purchasing of prescription drugs. 
Mental Health 
Also expect a continued focus on mental health and compliance with the mental health parity requirements. This will likely include requests for a carrier's or plan's NQTL analysis (which is essentially a report comparing various restrictions and limitations on mental health benefits covered under the plan with the restrictions and limitations placed on covered medical benefits). We may even see increased penalties for failing to comply with the mental health parity rules and additional mental health coverage requirements enacted into law through an end-of-year legislative package that Congress will consider in the upcoming "lame-duck" session before the end of 2022. 
We Will Continue to Keep You Updated
As we move through 2023 and into 2024, we will be sure to keep you updated on all of the legislative and regulatory activity that we expect…along with the unexpected. To be sure, "split government" will certainly not slow-down policymaking in the area of health care.