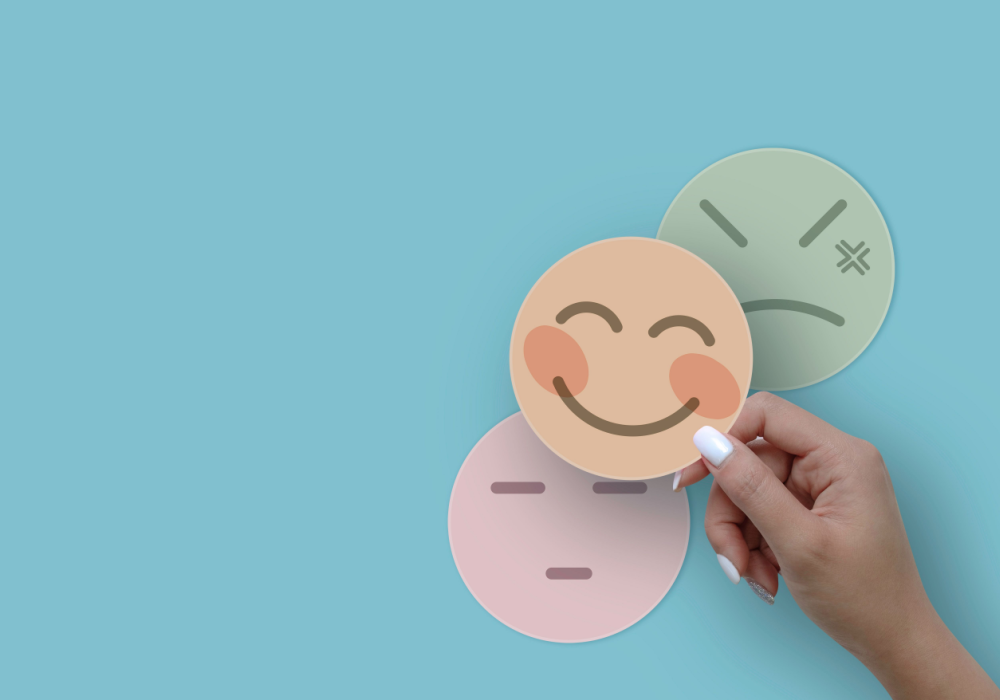 Did you know that most employees (92 percent) experience mental health challenges that impact their work? Odds are that you know exactly what this is like. Mental health challenges are nothing new, of course, but the pandemic revolutionized the way organizations support their people's whole-person wellbeing. Mental health is a bigger priority than ever before.  
That's why it might shock you to hear that only 47 percent of employees know what mental health services they can use when struggling with a mental health concern, and only 38 percent would be comfortable using their company's services to help them address it.  
This one-two punch of a statistic reveals an opportunity to supercharge your mental health benefits communication and education, while at the same time nurture a workforce culture that values mental health and fosters psychological safety. That's a tall order, but you can start small – now!  
May is Mental Health Awareness Month, so demonstrate your organizational commitment to employees by educating them on important mental health issues and the various employer sponsored resources available to support them. 
Set Your Campaign Objectives 
Mental health is a natural theme to tie in with employee benefits and to show you care. You may want to increase enrollment in or utilization of benefit products, programs or resources that support employees' mental health and mind/body wellness. For example: 
Increase downloads of your company's wellbeing app and/or participation in your May wellness challenge.  

Boost utilization of your mental health screening resources, EAP program and other related benefits.  

Drive membership for "safe space" social resources like your Mental Health employee resource group. 
Try These Engagement Tips 
Creative ways to keep mental health awareness top-of-mind (pun intended!) with employees all month long:  
Gift employees with a gratitude journal, stress ball, coloring book and pencils, herbal tea bags or a scented candle to help them prioritize relaxation time.  

Encourage employees to take a daily stress break when they can take a walk, listen to a guided meditation or decompress with a favorite book or music playlist.  

Launch a May wellbeing challenge that keeps everyone focused on mind/body stress reduction. Host weekly group stress-busting sessions featuring a mindfulness exercise or set of stretching exercises.  

Invite the workforce to a weekly virtual lunch & learn presentation on mental health topics, featuring speakers from vendor partners (see ideas on the next page!).  

Share a different mental health stat or "hack" every day over employee social channels.  

Consider running a similar campaign for managers focused on what they can do to better support their employees and help build more mental health awareness and acceptance within the workforce culture. 
Learn From These Handy Resources   
Mental Health Awareness Month (Substance Abuse and Mental Health Services Administration)  
Mental Health Resources for Employers (Mental Health America)  
Mental Health at Work (WHO)  
Workplace Wellbeing Resources (HHS)  
How Strong is Your Organization's Mental Health Literacy? (Harvard Pilgrim)  
5 Ways to Improve Employee Mental Health (American Psychological Association)  
Share These Handy Resources with Employees  
Online Mental Health Screenings (Mental Health America)  
Warning Signs and Symptoms (National Alliance on Mental Illness)  
Mental Health Stress and Coping Resources (CDC)  
People Matter, Words Matter (American Hospital Association) 
Give this Communications Timeline a Try 
Week of May 1  
Send a kick-off email.  
Share various mental health tips and resources via social media.  
Host a lunch & learn for managers about supporting their team members' mental health.  
Mail postcards to employees' homes reminding them how to log in to their benefits portal to access mental health resources. 
Week of May 8  
Send an email highlighting employer-sponsored and community mental health resources.  
Share various mental health tips and resources via social media.  
Host a lunch & learn on the importance of destigmatizing mental health at work.  
Gift employees with a wellbeing journal or stress ball. 
Week of May 15  
Send an email promoting your company's mental health ERG.  
Share various mental health tips and resources via social media.  
Host a lunch & learn about how to identify common mental health issues – and what actions to take next.  
Invite the workforce to an all-company morning meditation session. 
Week of May 22  
Send an email asking employees to complete a survey about their perception of company culture and mental health resources.  
Share various mental health tips and resources via social media.  
Host a lunch & learn sharing mental health self-care practices. 
May 29-31  
Send an email wrapping up the campaign, including links to all resources and webinar replays, and remind them to take the survey. 
This Campaign Helper is featured in the Q22023 Employee Benefit Enrollment & Engagement playbook, where more insights are waiting for you!