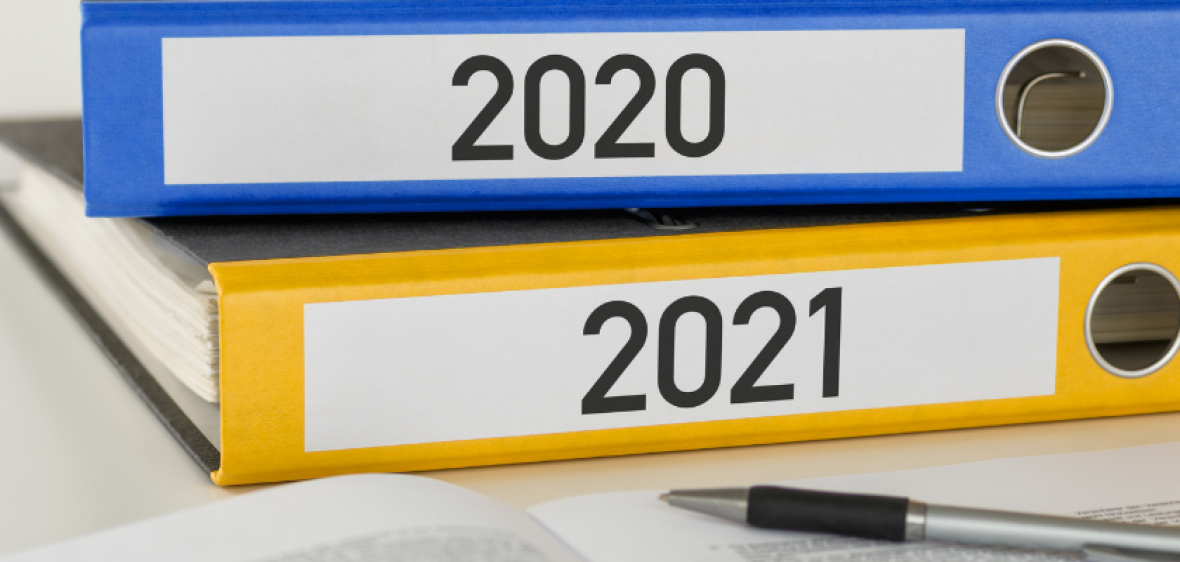 The past year or so could certainly be described as a gloomy situation. But as the saying goes, "every cloud has a silver lining." For HR and benefits professionals, that silver lining is the learnings we can take away from last year's open enrollment period.
First, though, it's important to acknowledge the difficulty everyone in this field faced. Typically, spring and summer are a time when benefits leaders evaluate the prior year's open enrollment and start building a plan for the upcoming period. Last year, instead of focusing on that, HR and benefits leaders were presented with a different set of challenges without a clear path. Teams were managing the chaos of employees shifting to work from home and supporting employees dealing with uncertainty around things like school closures. They were helping employees understand the benefits available to them, in the event they were needed in an uncertain time. And that was all on top of quickly pivoting to a hybrid or fully virtual open enrollment.
That's an incredible amount of pressure that HR and benefits leaders took on to keep employees safe and the business moving forward.  
Now, more than a year later, we're thankfully in a place to look retrospectively. As we approach open enrollment in 2021, we can look at the lessons learned from last year. Because it wasn't all bad. Some of what was implemented for open enrollment in 2020 can strengthen what we do moving forward.
So, let's look at three areas where HR and benefits teams can glean helpful information to inform and deliver a successful open enrollment in 2021 and beyond.
1. Digital communications
With offices sitting empty as a result of stay-at-home orders, HR and benefits leaders didn't have access to some of the more traditional ways to communicate with employees, such as in-person benefit fairs or office hours. Creating a robust digital communications plan became imperative. Moving forward, benefits teams can sharpen these efforts to make them even more effective.
How? By leveraging all the communication channels available to them with a thoughtful approach to each audience within their workforce. For instance, email is a top medium to use. But with inboxes overflowing, it's important to make the message count. Instead of sending a general blast to all employees, tailor you message to a targeted audience. Let's say you notice a sizable amount of your Gen Z and millennial employees are on your PPO plan. As open enrollment approaches, it's a perfect opportunity to segment those employees and send them a message around the benefits of an HDHP paired with an HSA.
These days everyone has their mobile phone close by. A mobile-first strategy to communications can go a long way to reaching employees. Text messages are a great alternative to email for catching employees' attention. Plus, push notifications sent through your mobile benefits app can pull employees into the portal to learn more.
Finally, employees may not be able to simply walk across the hall to ask questions. So, think of other ways to offer connection and help them understand what open enrollment means for them. Short, virtual Q&A sessions can help here or potentially offering time slots for virtual one-on-ones with benefits administrators and employees where they can get their unique questions answered. It could also be as simple as sharing short video recordings addressing commonly asked questions or changes to your benefits plan.
Want a complete guide to planning and communicating open enrollment? Check out our T-Minus Schedule for Open Enrollment. 
2. Virtual benefit fairs
Social distancing plus the combination of employees working from home made it impossible to hold a benefits fair in-person. The problem is that benefits fairs are one of the best ways to engage employees in the full scope of benefits available to them. Plus, it's a dedicated time where they aren't distracted by incoming emails or phone calls.
Savvy benefits professionals pivoted to virtual benefits fairs last year. Whether maintaining remote status, operating in a flexible model, or moving towards in-office work, there's a lot of value in incorporating virtual elements into your next benefits fair and beyond. For one, the digital options you have are easily recorded to be viewed on demand or shared. In some cases, employees can ask questions live.
Here are a few options when it comes to incorporating virtual elements in the future:
Pre-packaged, vendor provided videos. Ask vendors to provide videos promoting their products that you can share with your employees.
Recorded webinars. Conduct a 15–20-minute webinar with each vendor going more in-depth on their offering and how it pertains to your employee population. Bonus: Ask an employee to share their story of how it's benefited them as part of the webinar.
Benefits podcast. Interview vendors and share with employees to listen on demand or alongside family members.
You don't have to miss out on the element of fun, either. One idea is to create a bingo board with different elements of a virtual benefits fair, with a free space included, of course. They can mark off a square for attending a virtual event, asking a question during that event, or even setting up a time to ask further questions of a vendor.
Get the details for throwing a successful benefits fair – virtual, in-person, or a hybrid – in our Benefits Fair in a Box.
3. Active vs. passive/hybrid
Benefits are complex and can easily make employees feel overwhelmed. When that's placed on top of an already stressful situation, employees are all the more likely to elect the wrong benefits for their situation.
What we learned from last open enrollment is that employers must be even more thoughtful when it comes to the open enrollment process and what's presented to employees. Ideally, that means they don't have too many benefits to review and elect, which is often what leads to those feelings of being overwhelmed or frustrated.
With that in mind, employers can take a closer look at what elements of enrollment they want to make active, passive or a hybrid. For example, there are several voluntary benefits that can be offered outside of the fall open enrollment period. Featuring benefits like pet insurance or identity theft protection at other times of the year actually allows employees to focus on what's important for open enrollment, including core medical, gap coverage, and contributory accounts.
Treating some benefits separately, timing roll outs throughout the year, and being strategic around what elements are active, passive or a hybrid, can breathe a little more calmness into open enrollment and help employees make the right decisions. Plus, employers get the advantage of communicating benefits year-round, helping to shine a light on all you have to offer to recruit and retain the best talent.
Explore our latest open enrollment tips and best practice guides including the ones mentioned above in our Resource Center.
Related Items