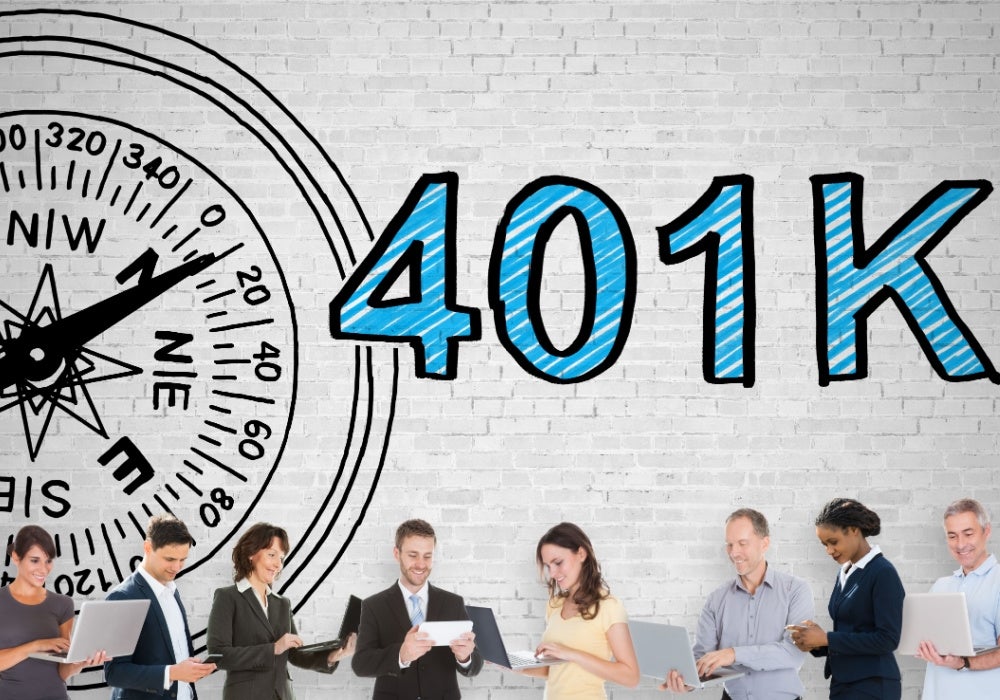 Defined contribution (DC) plans are popular. In fact, over 60 percent of total U.S. retirement assets are now held in such plans. But that doesn't mean employees are using them to their fullest. Let's look at a couple of stats:  
It's estimated that the median retirement savings account of $120,000 for those approaching retirement (age cohort 55 to 64) will likely provide less than $1,000 per month over a 15-year retirement span.  
A quarter of U.S. adults have no retirement savings and only 36 percent feel their retirement planning is on track.  
Taken together, there appears to be a gap in employees' understanding of how to maximize the benefits of a 401(k). That's where you can make an impact with benefits education.  
Started by the Plan Sponsor Council of America (PSCA), National 401(k) Day (Friday, September 8, 2023) is a holiday dedicated to promoting retirement plan savings education. So, on this day or any other of your choosing, jump in on the opportunity to promote financial know-how! 
Use these campaign recommendations to inspire your employees to get the coverage they need! 
Set Your Campaign Objectives and Tactics 
Educate employees on your company's 401(k) program so they have the resources to connect the dots between their personal financial goals, savings and retirement.  
Discuss your company match so employees understand what it is and how to receive the maximum employer matching contribution.  
Increase utilization of plan educators and financial wellness coaching.  
Consider implementing automatic contribution features (i.e., auto-enrollment and auto-escalation). 
Check Out These Handy Resources  
For you: 
For your employees: 
Host a 401(k) Awareness Day!  
Here are ideas to make your 401(k) Awareness Day a success:  
Make it Virtual  
To make sure everyone gets an opportunity to engage, consider providing education and information sessions in a virtual setting. That way, no one misses out and those that are more comfortable engaging with content and session leaders in a virtual setting have the option.  
Allow Significant Others to Attend  
Financial decisions aren't made in a vacuum. Employees may benefit from having their spouses, partners or other household financial decision-makers in the room (in-office or virtual). Plus, by welcoming these others to the discussion, you can show your company is considering your employees' needs and preferences.  
Have Leadership Visibility  
A 401(k) and the policies around it are a big deal for employers and employees. It's important that someone from leadership attends company-wide sessions to "champion" benefits programs and help answer questions employees may have.  
Keep It Simple  
Understanding the ins-and-outs of retirement savings can feel daunting. So, keep your educational materials (e.g., flyers, how-tos, videos, etc.) simple. You can always offer opportunities to go more in-depth for those that want it. 
Consider This 401(k) Day Agenda: 
Bring the most opportunity for education to your 401(k) Awareness Day as possible by scheduling a range of touchpoints and activities (virtual and in-person), while offering a few personalized options. Your day might look something like this: 
9:00 a.m.  
Send an email with details on how to participate in the day's events. Post details on internal social channels, too!  
10:00 a.m.  
Send a special email to all 401(k) participants who are not maxing out with information on how they can make the most of this benefit. 
11:00 a.m.  
Invite employees to participate in a brownbag benefits seminar/ webinar lunch & learn with an investment educator.  
12:00 p.m. – 3:00 p.m.  
Offer one-on-one meetings of no more than 30 minutes with your educators, allowing employees to sign up in advance.  
4:00 p.m.  
Follow up via email to share links to 401(k) information and education materials.