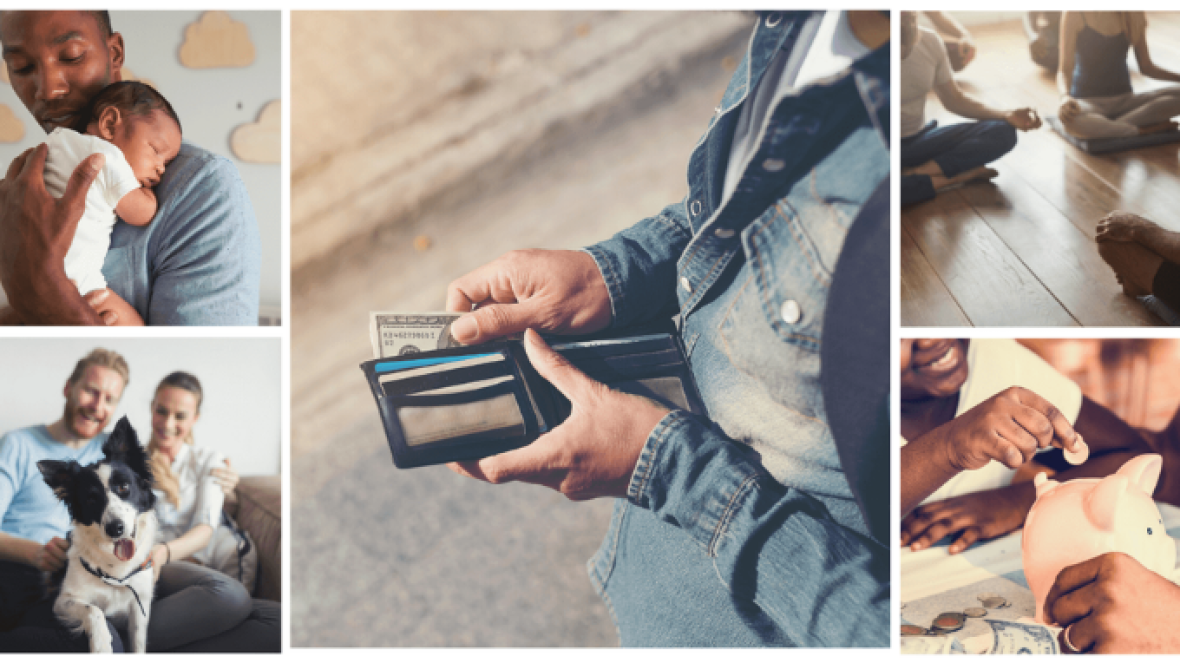 Do you remember the iconic line from the movie, Field of Dreams, "If you build it, he will come"? Kevin Costner's character hears a voice telling him to build a baseball diamond in his corn fields, which will summon the ghosts of great baseball players. Many HR and benefits professionals likely relate this notion to their efforts in building a competitive benefits package, which will "summon" great employees to their company. At least, that's how I feel. But the reality is that data and market research tell us differently.
In today's economy, with the lowest unemployment rate in decades, the struggle to recruit and retain talent is alive and well. Benefits play a critical part in that equation and, in fact, a report published by MetLife found that 72 percent of employees said that having benefits customized to meet their needs would increase their loyalty to their employer.1 Additionally, SHRM has reported that 63 percent of employees say healthcare benefits are important to their job satisfaction.2
At the same time, we know that employers are offering more benefit options – 15 on average3 – and starting to dip their toes into the expansion of the voluntary benefits industry. Yet, according to SHRM's research, less than one-third of employees are satisfied with their healthcare benefits.
So, where is the disconnect? If we are striving to build innovative plan designs with the ability for personalization, why are we still seeing statistics like the one from SHRM, and like the ones from our Health Advocate partners stating that only four out of every 10 employees believe their overall benefits package offers sufficient choice and flexibility?4
It's because, "If you build it, he will come," definitely does not hold true in the benefits industry. We can't assume that just because we invested countless hours into creating the perfect benefits package that our employees will automatically feel the love and appreciate the value. As benefits leaders, we have a responsibility to help our employees understand the true value of their benefits package through continuous education, awareness and decision support.  
Today's workforce is comprised of five different generations that are experiencing varying life stages and moments that matter. This diversity is an amazing formula for organizational success; however, it is also presents one of our biggest challenges. How can we effectively design and communicate benefits that will lead to higher levels of employee engagement and job satisfaction?
The concept of value is where quality, usefulness, respect and cost all intersect. From my perspective, one of the best tools we have to communicate value is through a total rewards statement, also known as a total compensation statement. This type of statement is not a new concept for many employers; however, it's becoming more compelling as employees, especially those of the millennial generation, call for a more robust total rewards package and overall employment experience. 
Today's employees are looking at more than just base salary and core benefits. They are also looking for growth opportunities, balanced work environments, financial security and, most importantly, they want to feel valued. So, when it comes to total rewards statements, the theory is that by helping employees understand the full value of their total rewards, they will in turn feel valued as a part of your organization. Thus, by fostering your employees' sense of purpose, you will see success in retaining your best talent. 
Although communicating total rewards to a diverse workforce can seem like a daunting task, there are three key ways to effectively deliver the message:
1. Make it simple and easy to digest.
Benefits communication can quickly become filled with jargon and complex mathematical equations. This becomes even more difficult with something like a total rewards statement, causing some employers to potentially shy away from releasing one. One way to combat the complexity is to display the information visually using pie charts, bar graphs and infographics. A great tip is to use your employee survey data to find out what benefits your employees value most and make sure to highlight those benefit features along with the company's financial investment in those options. 
2. Personalize it.
Total rewards statements should not be a shortened version of your benefits guide. Use your total rewards statement as an opportunity to tell your organization's total rewards story. This communication should be compelling and convey your company's culture and overall total rewards strategy. At Benefitfocus, I've branded our benefits package around total well-being, making sure that all of the different pillars of employee health, wealth and lifestyle are represented throughout our benefits platform. I use this same branding when communicating our total rewards so that the consistency cultivates our organization's story of striving to support the whole person—in every aspect of their lives.
3. Launch as a pre-open enrollment activity.
There are many different times throughout the year that employers may choose to release total rewards/compensation statements. Some will release at the end of year as a way to show their employees what investments were made in them during the past year. Others will release it after the performance review/merit increase process to highlight the new value.
A best practice in my book is to time the release of a total rewards statement as a lead-up to the annual open enrollment period. Let me use an analogy to help illustrate my thinking on this. Consider the total rewards statement as a vacation itinerary. Once you book your trip, your itinerary includes a full list of what you can anticipate as part of your vacation, from your hotel stay and dining reservations to excursions. This full view gets you and your family excited for the trip. Now, if you receive your itinerary at the beginning of the year, but aren't going on vacation until the fall, do you feel that your level of excitement will last throughout the coming months? On the opposite end, how valuable is it to receive your vacation itinerary after you've already returned from vacation? 
Timing is everything, and open enrollment is the time of year that employees have the opportunity to make changes to their benefit elections. If they aren't taking full advantage of the benefits package, then they are able to reset and maximize that value during open enrollment. This is why I'm aiming to launch our total rewards statements at Benefitfocus prior to our open enrollment kick-off. I want the opportunity to raise awareness of the full value of all the different benefit options we have, and I want our employees to start thinking about their whole self and total well-being before getting into the enrollment process. 
Taking it a step further, we are going to host webinars for our employees on understanding their total rewards statements and offer one-on-one sessions with a Benefit Navigator (part of a pilot program at Benefitfocus), if they want personalized support in assembling the benefits package that best fits them, their family and their lifestyle. 
In closing, there are many different moving parts to launching total rewards statements in any organization. In the end, it's really about nurturing your employees' understanding of the full value of their benefits package and giving them a strategic call to action to help them take advantage of all the different aspects of your total rewards offering. 
1 Work Redefined – A New Age of Benefits, MetLife
2 Strategize with Benefits, SHRM 2017
3 Benefitfocus State of Employee Benefits 2018
4 Driving Benefits Engagement, Health Advocate 2018