Give clients the keys to health care cost control
Get the insight you need to help your clients control rising health care costs and add value across your entire book of business.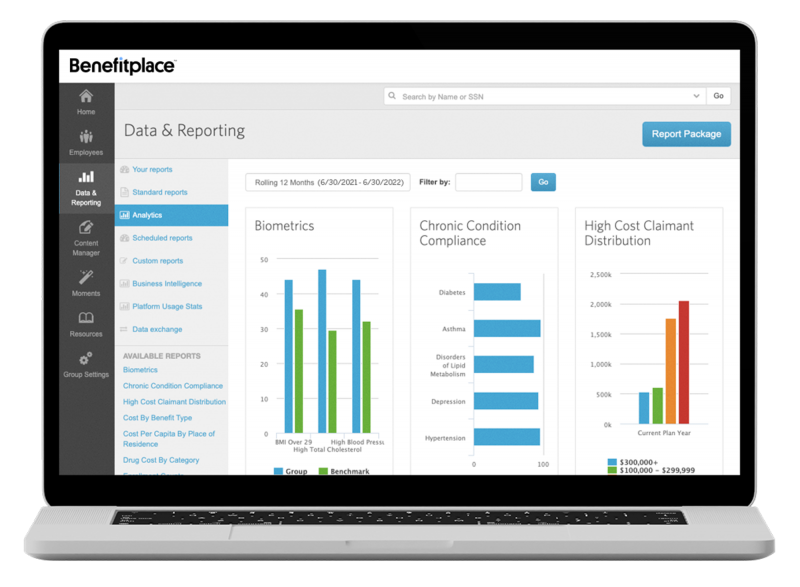 Health Insights
Smart tools for a smart benefits plan
With a powerful suite of claims data analytics, benchmarking and plan modeling tools, BenefitplaceTM Health Insights enable you to make proactive decisions to optimize your clients' benefit strategy and help them reduce health care costs.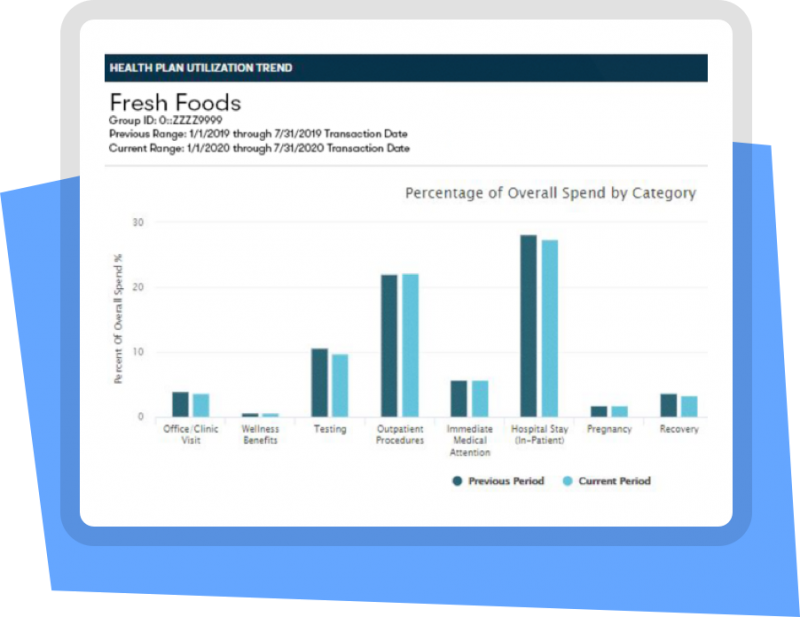 Identify and manage cost drivers
Easily see what's driving client health care costs — whether it's non-urgent ER visits, wasteful prescription spending or non-compliant chronic disease management — so you can take timely corrective action.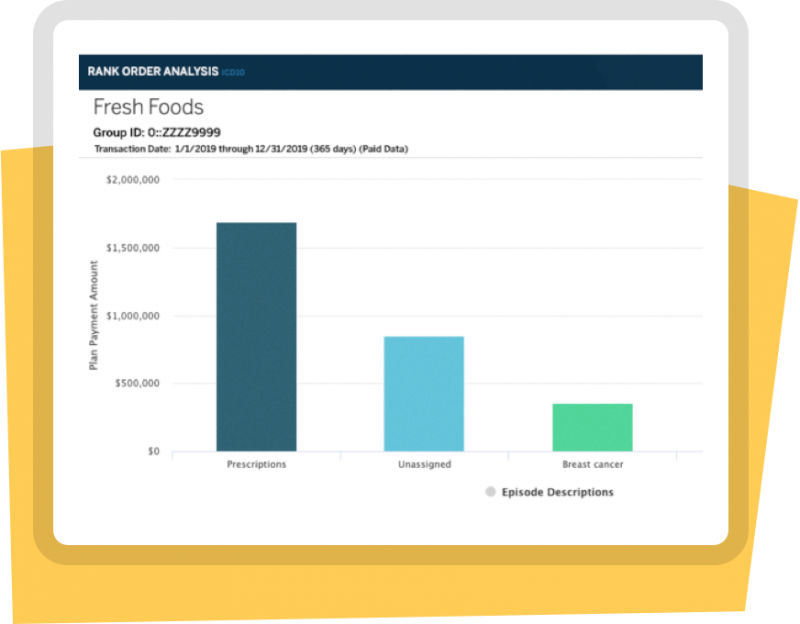 Plan with confidence
Accurately forecast future health care spending, evaluate the impact of plan design changes and track wellness program ROI, so you can ensure your clients are optimizing their benefit investments.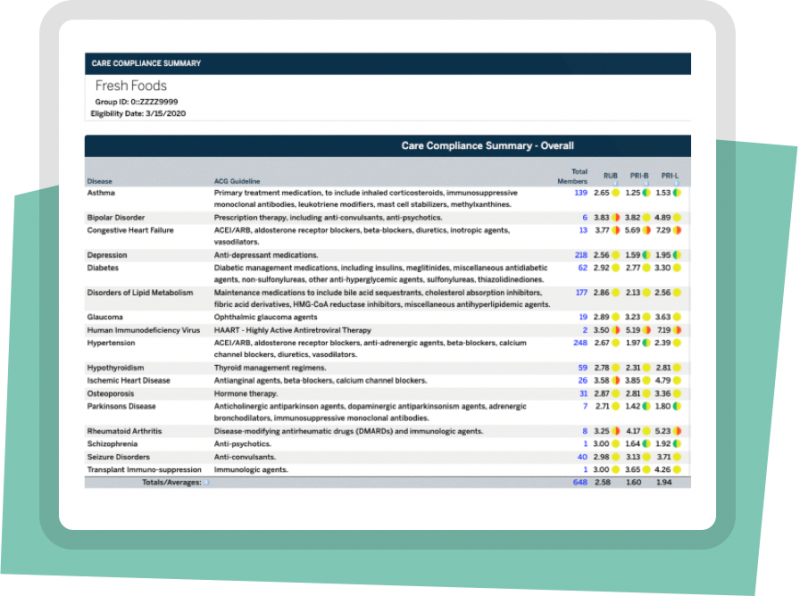 Improve population health
Identify chronic-condition populations within your clients' workforce and track care compliance to inform communication, disease management and other strategic initiatives throughout the year.
Rx Insights
Light the Way to Prescription Savings
Extend the power of Health Insights with Benefitplace™ Rx Insights. Through ongoing analysis of your clients' prescription claims data and formularies, we'll identify drugs for which there is a lower-cost alternative and automate the process of getting the prescription switched for their plan members–saving your clients up to 15 percent on their annual pharmacy spend.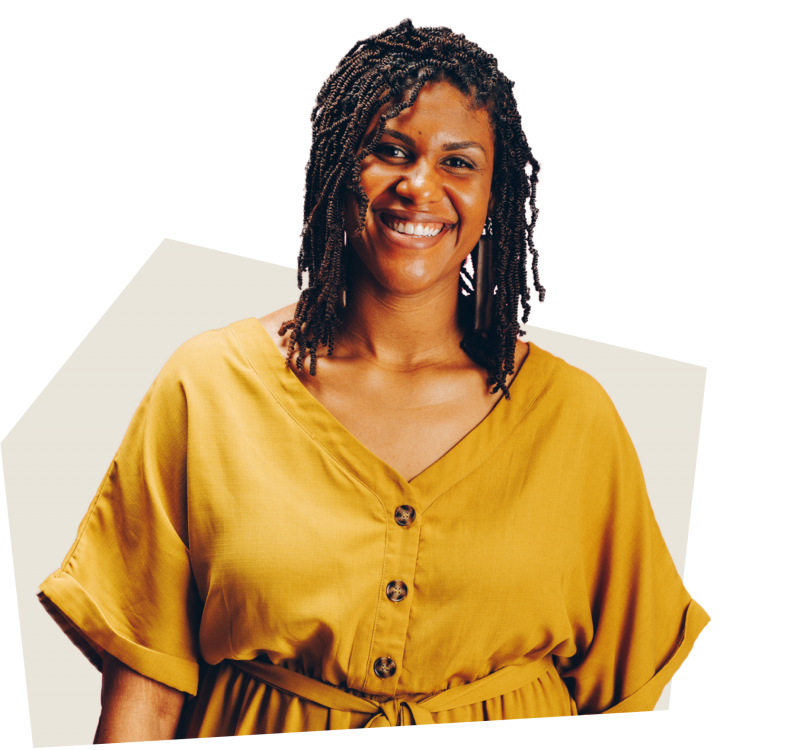 Real insight. Real results.
$50K
First-year savings for midsized client who implemented telemedicine program to target non-urgent ER use identified through claims analysis
$200K
Projected savings from early detection of thyroid cancer based on indicators presented through biometrics analysis
$400K
Recouped for client after negotiating additional drug manufacturer reimbursements based on analysis of name-brand prescription spending
Unlock savings for your clients
Learn how Benefitplace Health Insights can help you optimize benefit plan design, control health care costs and improve employee health outcomes for your clients.
Additional resources for Health Insights
Take a test drive
Schedule a consultation with a member of our team to see Benefitplace Health Insights in action!