Overview
MetLife serves more than 100 million people1 and provides benefits and retirement solutions to more than 90 Fortune 100 companies2. MetLife's customer-focused solutions, exceptional service and proven expertise — combined with state-of-the-art capabilities of strategic third-parties — provides expert guidance that employers can be confident in.
How it helps
You
With MetLife Pet Insurance, pet parents have the power of choice to customize their pet insurance to meet their needs. Flexibility to select various levels of coverage, including optional Preventive Care coverage, while also providing among the shortest wait periods for accident and illness coverage. Our flexible and easy to use pet insurance benefit is easy for employers to set up at no additional cost and is backed by dedicated service and a new mobile app experience that gives employees the assurance they can care for their pets – helping them stay engaged and productive at work.
Your Employees
At MetLife Pet Insurance, we get it — pets are like family. When a member of the family becomes sick or injured, you do whatever it takes to fix it. But those veterinary costs can add up quickly, which is where MetLife Pet Insurance plans can come in. Our pet insurance plans for dogs and cats can help reimburse you for unexpected vet bills. And you can customize your deductible and reimbursement rates so they work best for your pet's needs and your budget.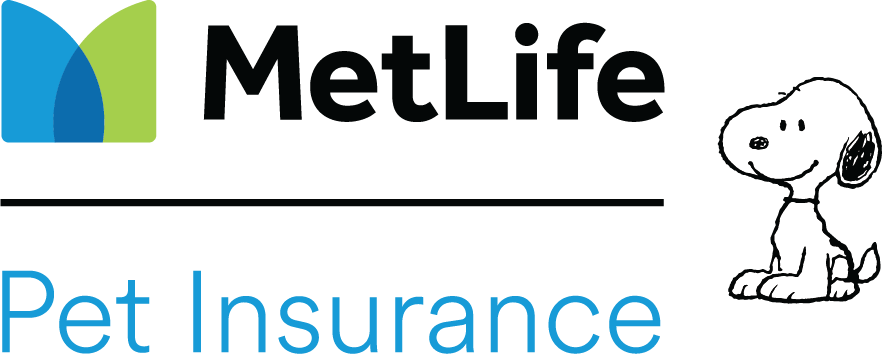 Available Products
Learn more
Disclaimers:
Coverage issued by Metropolitan General Insurance Company ("MetGen"), a Rhode Island insurance company, headquartered at 700 Quaker Lane, Warwick, RI 02886, and Independence American Insurance Company ("IAIC"), a Delaware insurance company, headquartered at 11333 N Scottsdale Rd, Ste 160, Scottsdale, AZ 85454. Coverage subject to restrictions, exclusions and limitations and application is subject to underwriting. See policy or contact MetLife Pet Insurance Solutions LLC ("MetLife Pet") for details. MetLife Pet is the policy administrator. It may operate under an alternate or fictitious name in certain jurisdictions, including MetLife Pet Insurance Services LLC (New York and Minnesota) and MetLife Pet Insurance Solutions Agency LLC (Illinois).
Learn more